Events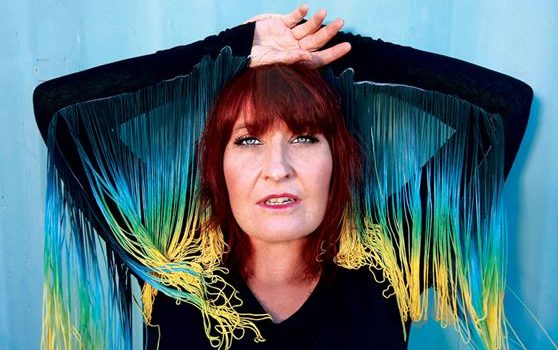 Published on August 16th, 2017 | by admin
Singer-songwriter Lizzie Flynn announces national tour dates
With a combination of lyrical honesty and charming melodies, Brisbane based musician Lizzie Flynn writes songs that blend a little satirical storytelling with a lot of joyful emotion. She has been a vocalist and songwriter for a variety of bands and theatrical productions and has travelled throughout Australia.
This September, Lizzie will embark on a two month national tour playing at various venues and festivals in towns across Queensland, New South Wales and Victoria.
She will be on the road in support of her soon to be released album, You and The Open Sky, a collection of original songs which weave audiences through toe-tapping country to tender ballads with songs of lessons learnt and love lost. 'Prisoner in my own Town', from the album, was shortlisted in the 2016 Vanda and Young Songwriter Awards, alongside songwriters such as Josh Pyke, Tash Sultana and Gretta Ray.
Together with her band, Lizzie Flynn & The Reckoning, the singer-songwriter and guitarist will have the added acoustic sounds of violin, mandolin, banjo and double bass, as well as an array of special musical guests in support slots.
LIZZIE FLYNN NATIONAL TOUR DATES:
Sat 2 Sept – Maleny Music Festival, QLD
Fri 15 Sept – Coast Acoustics Festival Fringe, Nerang, QLD
Sat 16 Sept – House Concert, Rathdownie, QLD
Sun 17 Sept – Irons & Craig Cafe, Yamba, NSW
Tue 19 Sept – Queen St. Hall, Wingham, NSW
Wed 20 Sept – Upper Lansdowne Hall, Taree, NSW
Thu 21 Sept – Petersham Bowling Club, Sydney, NSW
Fri 22 – Sat 23 Sept – Folk By The Sea, Kiama, NSW
Sun 1 Oct – Visy Theatre, Brisbane Powerhouse, QLD
Fri 20 – Sun 22 Oct – Kangaroo Valley Folk Festival, NSW
Thu 26 Oct – Open Studio, Northcote, VIC
Fri 27 Oct – Theatre Royal, Castlemaine, VIC
Sun 29 Oct – Caravan Music Club, Oakleigh, VIC
Tue 7 Nov – The Bug – Brisbane Unplugged Gigs, New Farm, QLD
Sat 8 Dec – 5 Church Street, Bellingen, NSW
To book tickets, head to https://www.reverbnation.com/lizzieflynn/shows.
Lizzie has produced several independent albums, including Hush, which received an Arts Queensland Grant, with the title track described as "stunning" Noel Mengel from The Courier Mail.
Highlights of 2016 and 2017 so far include performing live on ABC radio and being interviewed by Christine Anu, composing songs for the theatre production of Two Weeks with the Queen and performing at the Bellingen Turtle Festival, Gold Coast Music Festival and this year's Illawarra Folk Festival with her band.
Supports for the upcoming tour include Zumpa, Julie Hayes, Lisa Lazuli, Out Of Abingdon, Rusty & The Saint, Wingsong Choir, The Wayfaring Strangers, Terry Serio, The Shanty Club, Liam Gerner, Heath Skerman, The Royal High Jinx, Salvatore Rossano, Hayley Egan and Kavisha Mazzella.
You and the Open Sky will be released digitally via CD Baby and iTunes on 1st September. Physical CDs will be available from 2nd September at the Maleny Music Festival.
"Her angelic vocals and heartfelt matter leave no dry eye in the house…" – ausmusic.org
Social Media Links:
www.lizzieflynn.com
www.facebook.com/lizzieflynnmusic
www.reverbnation.com/lizzieflynn