Events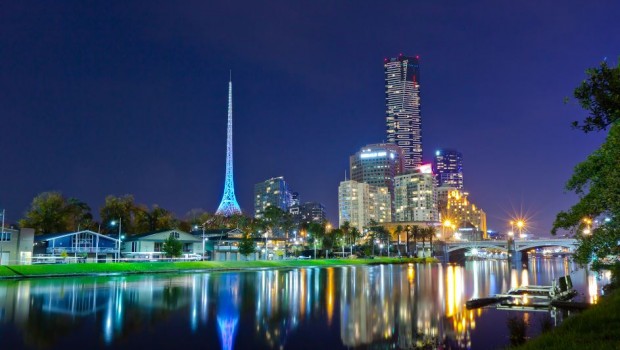 Published on February 9th, 2016 | by admin
Sing, jam, dance and create with VicHealth Active Arts Music Workshops
MELBOURNE, TUESDAY 9 FEBRUARY 2016 – Arts Centre Melbourne in conjunction with VicHealth, The Australian Ballet, Circus Oz and local Councils will present Active Arts workshops across five Local Government Areas* from January to April as part of an ongoing commitment to participation and engagement with the wider community.
Arts Centre Melbourne is working with a range of local artists to present free participation activities that involve sing-alongs, jam sessions, percussion workshops, song and dance, verse and beat making and the creation of spontaneous music.
These workshops are for all ages and are designed for active participation through not only the voice and hands but the entire body. The act of music making – especially in a group context – invites participants to not only think about their own physicality, but the way they work together and interact with their fellow participants to create sound, music and movement.
Arts Centre Melbourne will present over 20 sessions by leading workshop artists including:
Dig Deep Collective – Fresh Take
Professional and emerging artists from Arts Centre Melbourne's flagship Dig Deep program and MASSIVE FAM come together to deliver 'Fresh Take', a Summer series of workshops in performance, song-writing and rap. These culturally diverse artists will lead the way in celebrating identity and culture with communities across Melbourne and will give voice to young people to share their stories, rhymes and talents.
All Day Fritz
Participants of all ages and abilities are invited to join Melbourne musical legends All Day Fritz for a riotous, harmonious musical free for-all. Learn a harmony, shake a maraca, dance your pants off and enjoy the rocky, jazzy, swingy sounds of the Fritz. All Day Fritz will be joined on stage by Australia's mass dance queen, Anna Go Go!
Valanga Khoza
Born in South Africa, music, dance and storytelling were an integral part of Valanga's childhood and community. Following his migration to Australia in 1976, Valanga, a consummate musician since youth, has devoted himself to performing, workshops and to bringing his Africa to life through stories, song and dance.
Nicky Bomba
Nicky has built a huge reputation in the music industry through many projects, from conducting the 30 piece Melbourne Ska Orchestra to playing drums and co-writing on multiple John Butler Trio award-winning albums to being the Artistic Producer for Multicultural Arts Victoria's "Visible" project. BYO voice, instruments and percussion to be involved in creating something original and special with Nicky and the band.
Born in a Taxi
Established in 1989, Born in a Taxi is one of Melbourne's most highly regarded physical theatre ensembles and creators of unique performances for various arts festivals and events. Hybrid theatre shows, street theatre, high quality corporate entertainment, workshops, community projects, and performances for young audiences are part of Taxi's on-going portfolio and staple of work.
For more information on locations and dates please visit: www.artscentremelbourne.com.au/activearts