Comics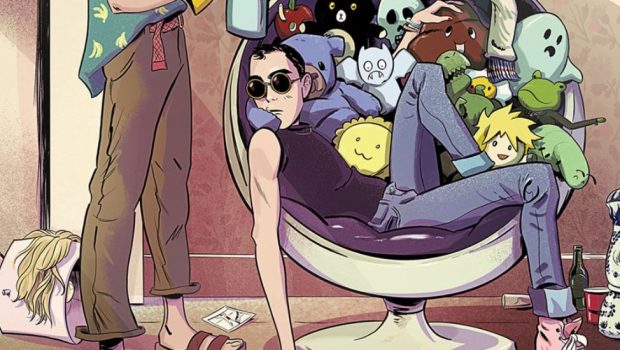 Published on November 6th, 2021 | by Adrian Gunning
SINA GRACE THROWS READERS A PARTY IN UPCOMING ROCKSTAR AND SOFTBOY ONE-SHOT
Fan-favorite cartoonist Sina Grace (Getting It Together) returns to
writing and drawing for the first time in five years in the forthcoming Rockstar and Softboy. This one-shot story will be published by Image Comics and hit shelves in February 2022.
Rockstar and Softboy is a frenzied story following two best friends and their antics in Hollyweird, CA. Rockstar plans the greatest house party ever as a means of lifting roommate Softboy's spirits, but things take a gnarly turn when the dreaded PARTY ANIMAL shows up to make a mess of things… and dredge up long held secrets between two BFFs who seemingly share everything!
Spawned from a bond strengthened between Grace and comic writer Josh Trujillo during a DC Comics pitch competition, the book promises a refreshing take on the buddy concept, and a few fantastic surprises along the way.
"As a fan of buddy movies like Romy and Michele's High School Reunion and Barb and Star Go to Vista Del Mar, it only just occurred to me that I can create a story of my very own where two gay besties throw a party that includes werewolves, vampires, zombies, witches, and the reviled Party Animal," said Grace. "Rockstar and Softboy is pure, frenzied, loving, ratchet friendship in a comic book."
Rockstar and Softboy one-shot (ISBN: 978-1-5343-2205-9) will be available on Wednesday, February 23, 2022 and in bookstores on Tuesday, March 1, 2022. It can be pre-ordered at your local comic book shop or independent bookstore or via Amazon, Barnes & Noble, Books-a-Million, and Indigo.
Rockstar and Softboy will also be available for purchase across many digital platforms, including Amazon Kindle, Apple Books, and Google Play.