Blu-ray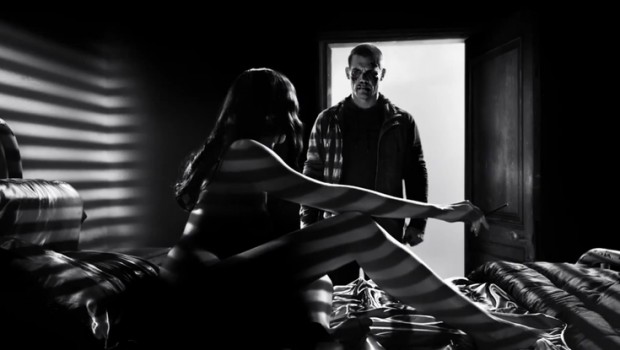 Published on February 1st, 2015 | by Simon Black
Sin City a Dame to Kill For Blu-ray Review
Summary: I genuinely wanted to like A Dame to Kill For but ultimately it proved more about the dangers of resting on one's laurels
Sin City 2: A Dame to Kill For
Distributor:  Icon
Genre: Crime / Action
Running Time:  102 minutes
Rating: MA15+
Reviewer: Simon Black
Following the release of their debut album in 1989, Manchester's Stone Roses became the biggest band in Britain, inspiring a slew of imitators and garnering universal acclaim.  A lengthy contractual dispute, personality clashes and an indulgent recording schedule hampered the release of their follow up, however, and by the time Second Coming finally saw the light of day in 1994 it was met with lacklustre reviews and a tepid commercial reception which saw the bandmates go their separate ways shortly thereafter.
In much the same manner, Robert Rodriguez' and Frank Miller's endlessly delayed sequel to their iconic 2005 film Sin City largely fails to capture the same magic as its predecessor.  Originally announced almost a decade ago, shooting was initially pushed back to allow Rodriguez to complete work on the Spy Kids franchise, then an eventually aborted Barbarella remake which was to have starred former flame Rose MacGowan in the, ahem, titular role.  When it finally surfaced in 2014 it was with more of a whimper rather than a bang, generating just $40 million at the box office compared to the original's $160 million.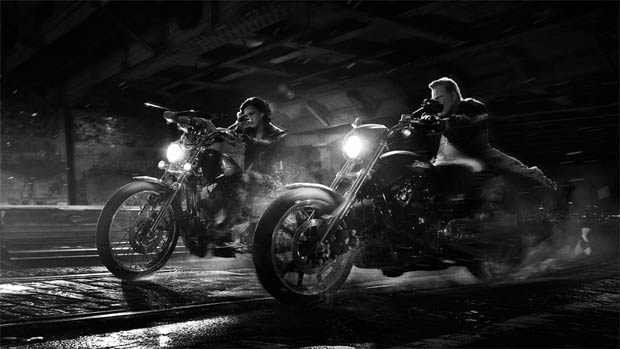 Based upon the second book of graphic artist Frank Miller's Sin City series, A Dame to Kill For reunites original cast members Mickey Rourke, Jessica Alba, Bruce Willis, Jaime King and Rosario Dawson and sees Josh Brolin, Joseph Gordon-Levitt, Eva Green, Ray Liotta, Jamie Chung, Lady Gaga and Juno Temple joining the fold.  Shot in the grittily neo-noir style as its predecessor and inhabiting the same inner-city milieu of gangsters and femme fatales, on paper A Dame to Kill For should be fantastic.  The performances of Brolin, Gordon-Levitt and the infrequently bare-breasted Eva Green are of particular note (the latter's odd accent aside), yet the bloated ensemble cast leaves many of the film's principals jostling for screen time and the end result is curiously lacklustre considering the star power on display.
From Mickey Rourke's wonky-looking wig and prosthetics to a wasted Bruce Willis wandering around muttering like the ghost in Macbeth, it's all just oddly flat.  Many of the performances amount to little more than glorified cameos and several, including that of the former Stefani Germanotta, are only cameos, adding little overall substance and not much more in the way of style.  Rosario Dawson fails to smoulder as she did in the original, several of the plotlines lack convincing resolution and much of the dialogue is dreary and sexist even by Miller's lofty standards ('Love doesn't conquer anything,' 'I'm just a selfish slut who threw away the only man she ever loved,' etc).
Look, I was a huge fan of Sin City and have enjoyed almost everything Robert Rodriguez has ever done.  But as much as I genuinely wanted to like A Dame to Kill For, ultimately it proved more about the dangers of resting on one's cinematic laurels than a satisfying night in front of the box.
Special Features:
Behind The Shadows (30 Minute Feature)
The Movie In High-Speed Green Screen
Make-Up Effects Of Sin City
Stunts Of Sin City
Character Profiles