PC Games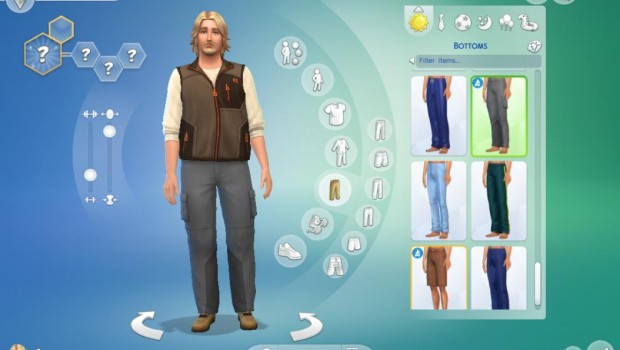 Published on January 20th, 2015 | by Scott Romeyn
The Sims 4 Outdoor Retreat Review
Summary: New camping experiences expand the world of The Sims 4
The Sims 4: Outdoor Retreat
Primary Format – Games – PC Gaming
Game Genre – Simulation
Rating – M
Game Developer – Maxis
Game Publisher – Electronic Arts
Reviewer – Scott Romeyn

Outdoor Retreat is the first of many paid expansion packs that The Sims 4 will likely receive, and it is a promising sign of new things to come for the game in the future. Outdoor Retreat treads the middle ground between the Stuff packs that typically contain new clothing and objects to add to your household and the full Expansion packs that add new content. That is to say, The Sims 4: Outdoor Retreat gives you a little bit of both, along with some small but sensible revisions to the base game.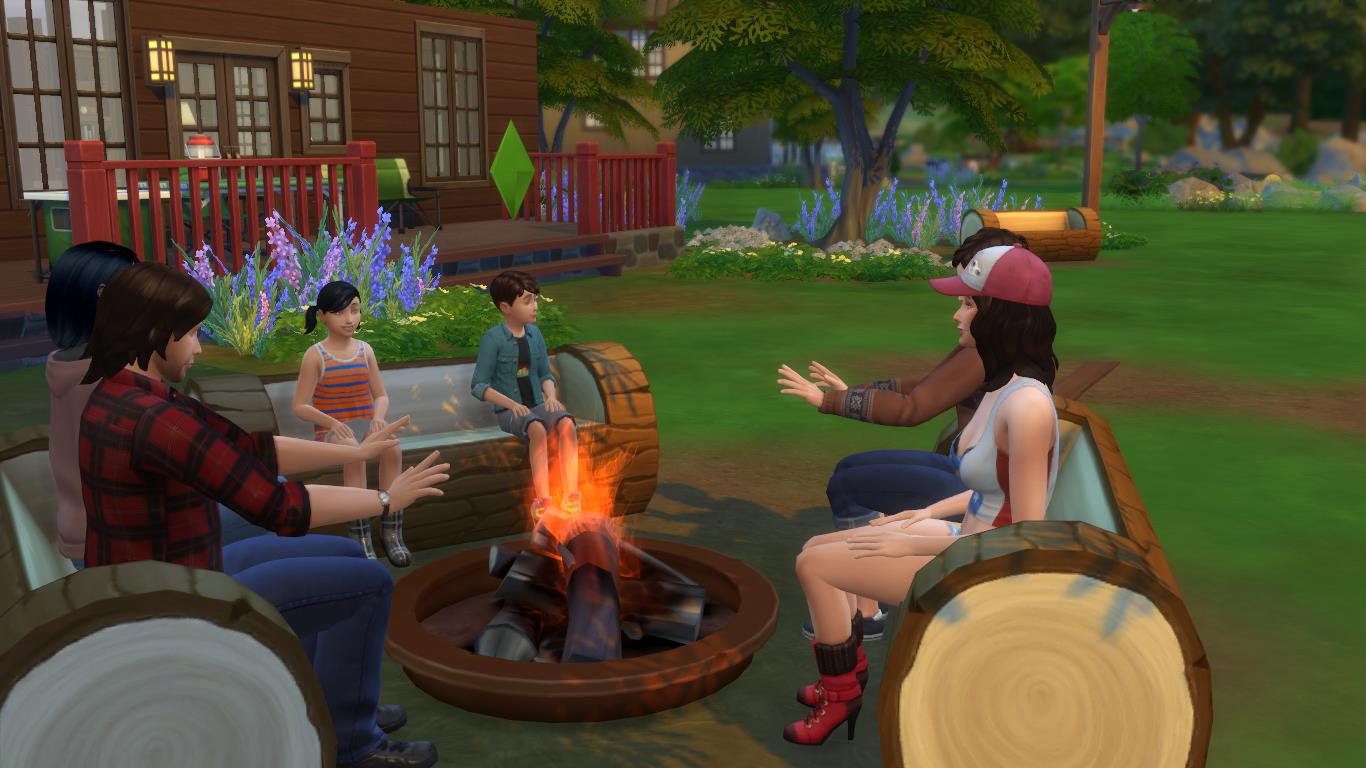 There are about a dozen new items of clothing each for every type age and gender. Of course, tying in with the outdoor theme, they're all some kind of camping or hiking gear. While the new clothing isn't essential to the camping experience the hardcore sim players out there will appreciate the opportunity to give their sims more clothing options to take their sims camping.
While the game is beginning to build up a good collection of clothing options, it feels as if many of them aren't going to be used very much. Sims can still only have one set of clothes at a time contrary to the option two have two or three variants of the same set from The Sims 3, so that means if you want your sims to have regularly changing outfits for camping and whatnot you'll have to re-make them yourself every time. If you don't have the patience for that you could always make new sims wearing their camping gear by default, but that makes them look out of place at home or in town.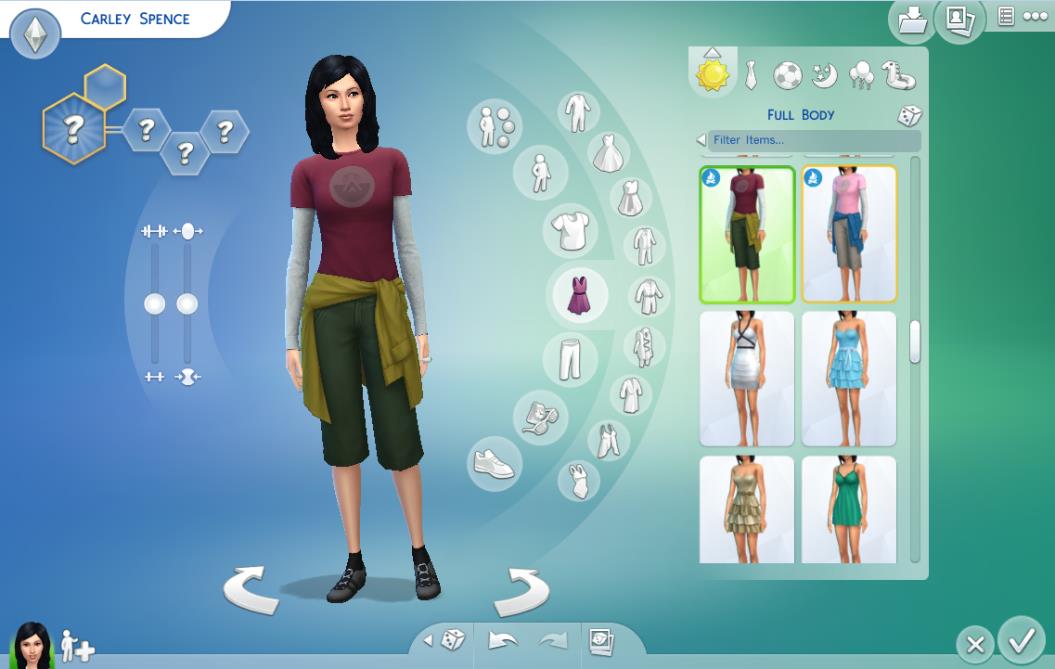 The in-game interface has been slightly redesigned to be more accessible in this expansion pack. The best change has to be that you can now view the stats of inactive sims while they're working or out of the house. Another interesting change is that the menu screen for your Sims' phones has been updated to appear in the form of an actual smartphone. At a first glance it may appear to reduce the amount of actions you can perform with the phone but once you get used to it you'll find that everything is still there. While it's refreshing to see some new little changes to the interface – they
aren't needed. Functionally, it's just a small inconvenience to adapt to the slight alterations. However, you can now use the phone to travel to the new area, Granite Falls. While it's not possible to permanently move to Granite Falls, you'll be able to camp there for up to a week- which you'll want to do from time to time. Well, your Sims will. As the first location in the game to be treated as a vacation area, your sims will now start wanting to go on a vacation every now and then. If you do it, it boosts your sims' happiness and satisfaction.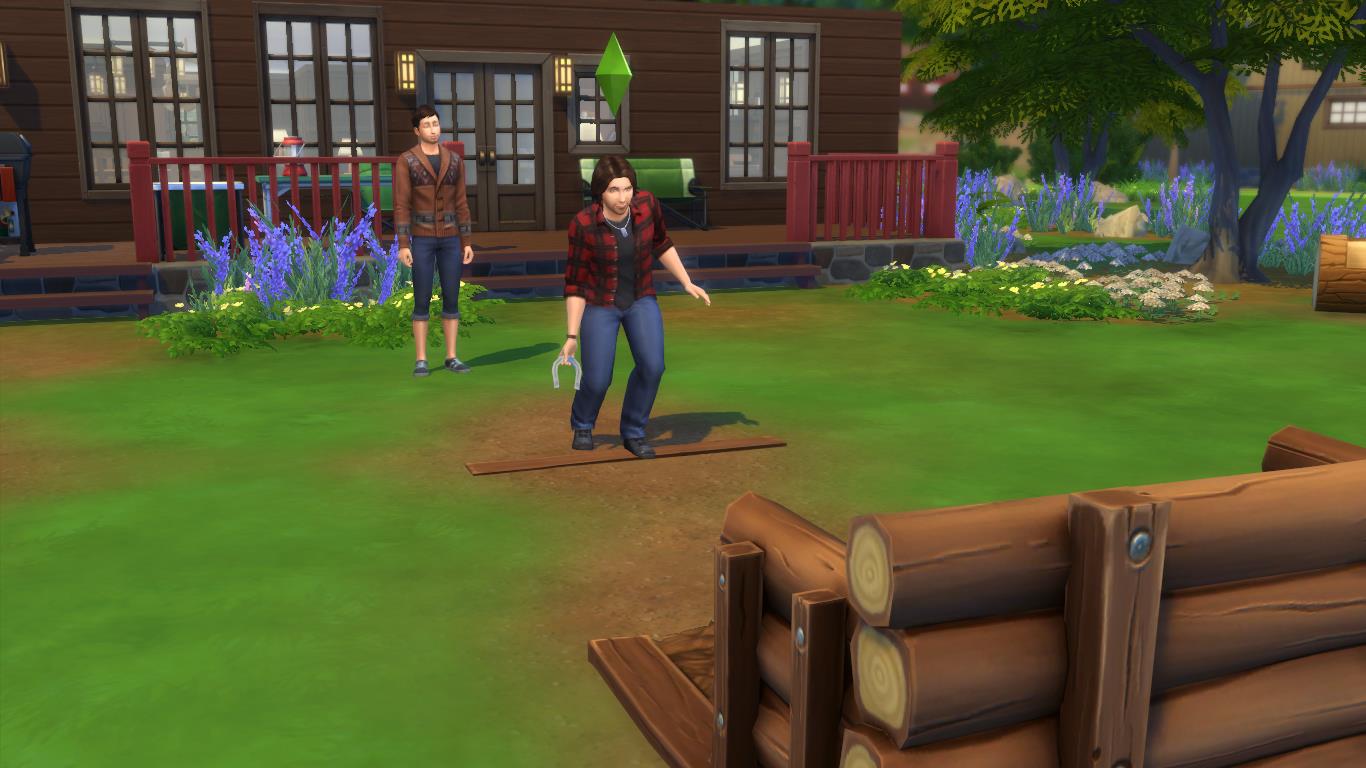 Granite Falls is a small area, but it hosts a number of cabins that your sims can camp out in. Most of the cabins are furnished extravagantly, which will naturally give all your sims boosts to their happiness an make camping worth the trip. Most of the area is treated like a whole neighbourhood; your sims can walk around most of the area and visit other cabins at any time and converse with rangers and people in bear costumes.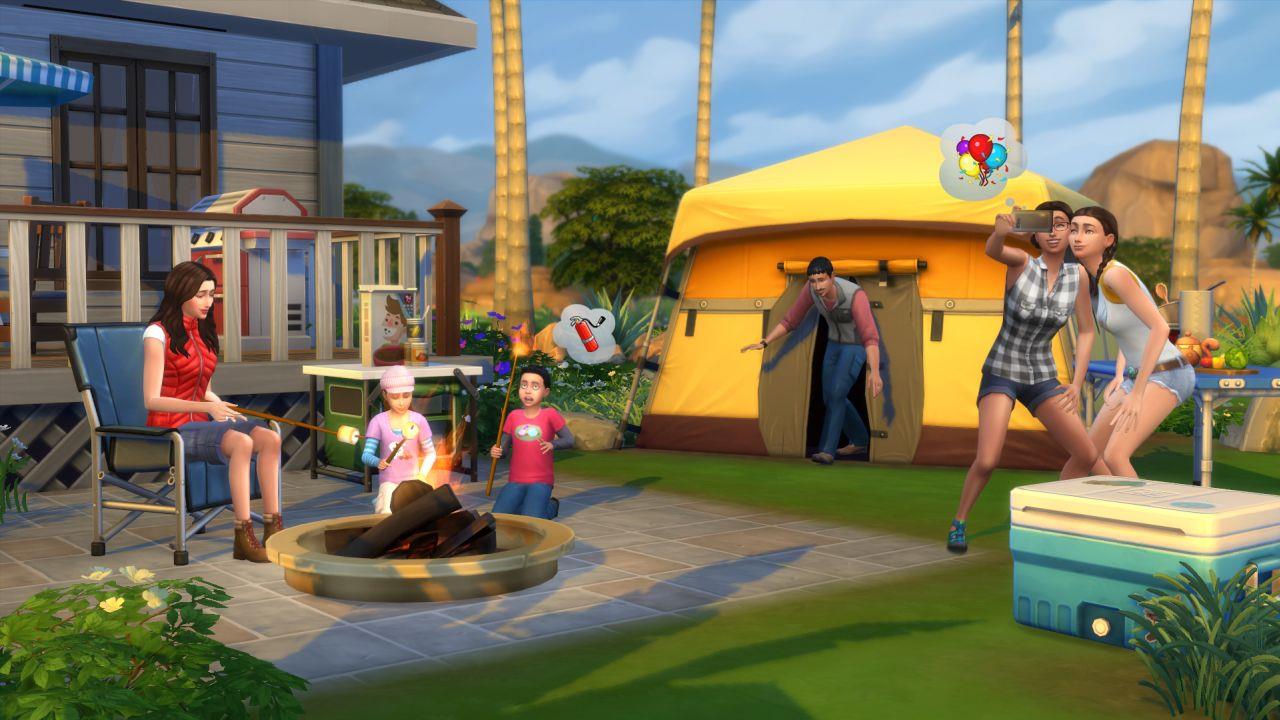 It's a nice touch that's reminiscent of the open world in The Sims 3. The camping experience is much like the regular gameplay in the base game. Your sims still have needs and desires, but now you're doing it in a cabin in the woods. There are new objects to interact with – such as a campfire and some recreational activities. But while it's similar to sims gameplay if fits its purpose – to give players more options and more things to do.
Graphics and Audio
The Sims 4: Outdoor Retreat retains the art direction from the base game. Granite Falls is a nice, uncluttered environment rich in green and brown that stays within the fine line separating oversaturated and dull. The scenery works really well to fill in areas that would have appeared as blank voids outside the lots of previous Sims games. Visually, The Sims 4 is still a high-quality work, but texture detail on lower settings isn't ideal. There aren't any new additions to the game soundtrack of The Sims 4, which means it's still rather generic for a Sims game. Audio quality is still of a high standard but the compositions are plain and repetitive.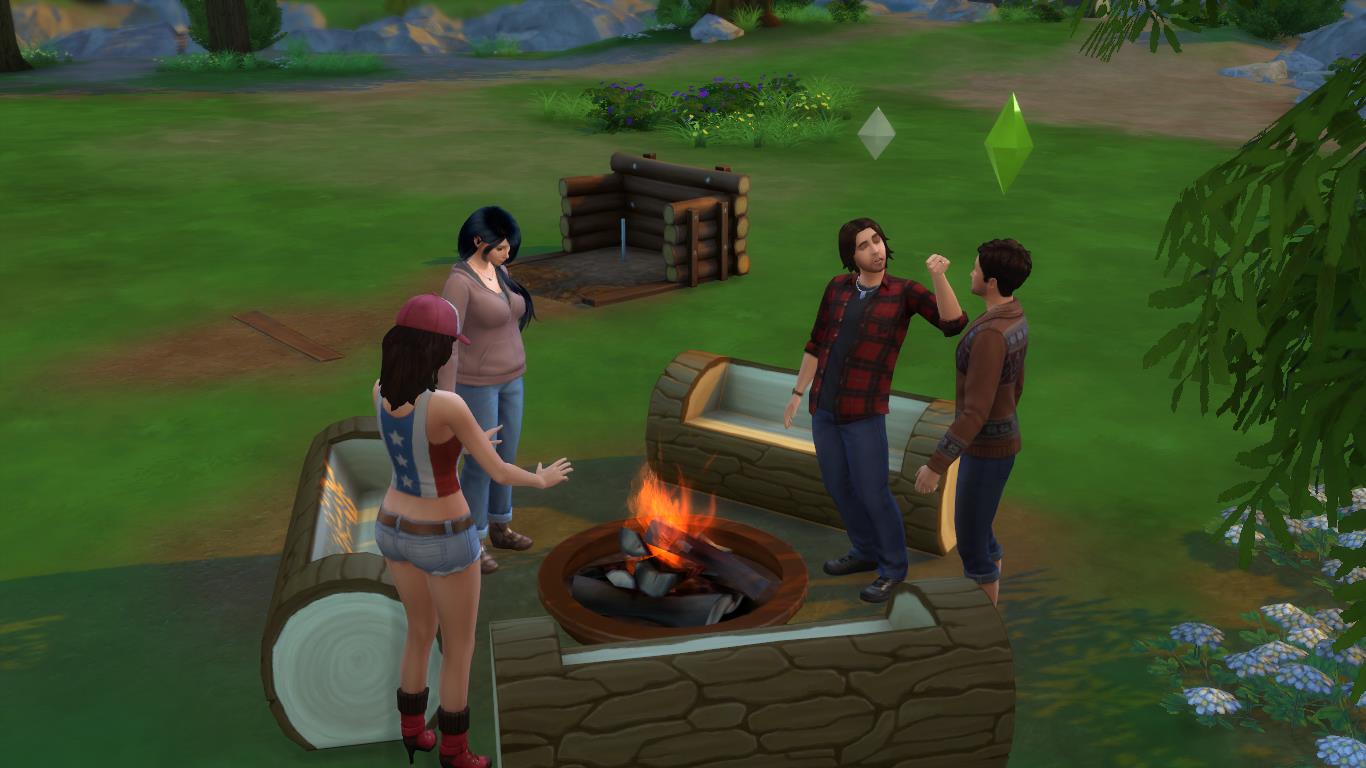 Final Thoughts
While it's not nothing you shouldn't expect from a Sims expansion, Outdoor Retreat has enough content to expand the base game, and it keeps The Sims 4 fresh enough to keep playing. Ultimately, it's a fun experience and a great way to bring some life back into The Sims 4.