Hardware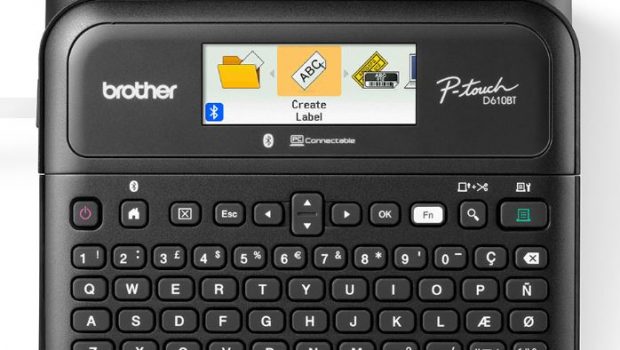 Published on September 1st, 2022 | by Andrew Bistak
Simplify organisation with Brother's new connectable desktop label printers
Transforming home, office and workplace organisation, Brother International Australia has today announced the launch of its new P-touch desktop label printers. Designed with busy workers and multiple environments in mind, the new labelling range will support users with organisation, personalisation and identification.
Designed to meet the needs of a broad range of users, the PT-D Series is made up of three models – PT-D410, PT-D460BT, and PT-D610BT – for basic to advanced use.
Providing ease of use, legibility, fast typing and simple desktop handling, all versions feature a built-in QWERTY keyboard and a large graphical display with a built-in print preview. Users of the PT-D610BT will also enjoy a full colour display.
Customers also have the option to use the devices either as standalone label printers or with their PC or Mac. Users of PT-D460BT & PT-D610BT can also print ready-made templates from their smartphones with Brother's iPrint&Label App, thanks to Bluetooth connectivity.
Producing labels that stand the test of time, all models within the PT-D Series are compatible with TZe tapes up to 18mm (24mm for the PT-D610BT). Made to last, chemical, temperature and water resistance makes these labels perfect for use around the home or in the office.
Providing great functionality and the ability to customise labels for purpose, each device is pre-loaded with over 15 built-in fonts, 120+ decorative frames and 700+ symbols. Barcode and cable labelling functionality also empowers users to take their organisation to the next level.
All of this functionality can be achieved quickly, with print speed up to 30mm/s (20mm/s for PT-D410).
On the range, David Molloy, Mobile Print & Labelling Specialist at Brother International Australia, said: "When we speak to customers, we hear that organisation is a challenge for them. This has only been amplified as more and more people are working flexibly.
"Our new range has been created with this in mind. We wanted to create one solution whether it's for cable management at home, storage boxes in a warehouse, or organising files in the office. Having three printers with a diverse range of functionality also allows organisations to select the product that best fits their needs, with the flexibility to 'trade up' in future, without changing systems.
"By solving a major challenge, we're letting our customers focus on the tasks they should be focusing on, ultimately boosting their productivity and saving them time."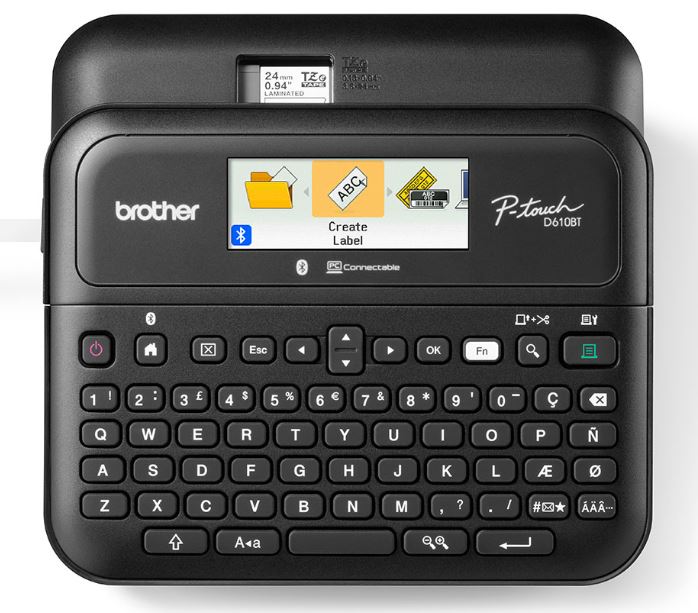 Product overviews:
Brother PT-D410 Compact Label Printer 
Available: September 2022
RRP:  $94
Retailers: Exclusively available from Officeworks
Key features:
Use it as a portable, standalone device, or connect it to your PC via USB cable for more advanced features
Easy-to-read graphic display
Use P-touch Editor to create, edit and print your labels and easily connect to existing databases
Prints 3.5, 6, 9, 12 and 18mm labels
15 convenient built-in fonts, 120 frames and 700 symbols for complete customisation
Cable labelling functionality
QWERTY and numeric keyboard
Print labels from your PC or Mac
Easy to print and apply
Website: visit here
Brother PT-D460BT Versatile Label Printer
Available: September 2022
RRP:  $159
Retailers: Available via B2B channels and Amazon
Key features:
Use as a standalone label printer or connect to your smart device via Bluetooth for more advanced features
Use P-touch Editor to create, edit and print your labels and easily connect to existing databases
Easy-to-read graphic display
Prints 3.5, 6, 9, 12 and 18mm labels
16 convenient built-in fonts, 140 frames and 800 symbols for complete customisation
Store up to 70 label templates for quick reprinting
Cable labelling functionality
QWERTY and numeric keyboard
Print labels from your PC or Mac
Prints barcodes
Website: visit here
Brother PT-D610BT Versatile Label Printer
Available: September 2022
RRP: $189
Retailers: Available via B2B channels and Officeworks
Key features:
Use as a standalone label printer or connect to your smart device via Bluetooth for more advanced features
Use P-touch Editor to create, edit and print your labels and easily connect to existing databases
Full colour, high-resolution display with backlight
Prints 3.5, 6, 9, 12, 18 and 24mm labels
17 convenient built-in fonts, 160 frames and 900 symbols for complete customisation
Store up to 99 label templates and use the automatic tape cutter for quick reprinting
Cable labelling functionality
QWERTY and numeric keyboard
Print labels from your PC or Mac
Prints barcodes
Website: visit here
Availability, Warranty and Support
Vendor: Brother International (Aust) Pty Ltd
Warranty: Three year return to base warranty
Website: www.brother.com.au