Events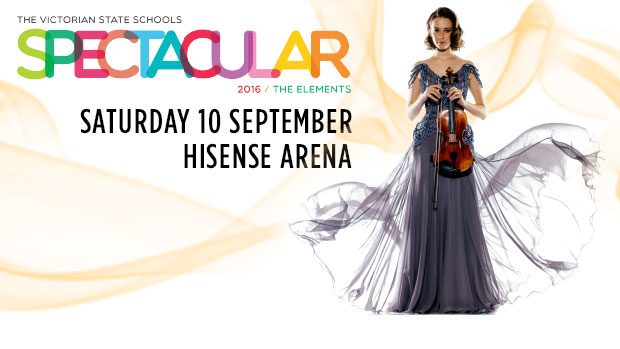 Published on August 13th, 2016 | by admin
Simon Patterson Interview (Creative Producer of Spectacular)
Tell us how you became involved in The Victorian State Schools Spectacular?
I met Adam Lowe, the predecessor to my current role, through another event I volunteered on in 2007 and worked on my first VSSS in 2008. I was in the student stage crew at my High School and originally studied Stage Management, so I love that his event is an incredible fusion of Theatre and Major Event!!
Could you tell us what Spectacular is about?
The Victorian State Schools Spectacular provides an opportunity for students who are interested in the performing arts in any discipline, both in front of and behind the curtains!! We have students working in technical disciplines with our Lighting, Audio and Vision suppliers, for example, who get an incredible "real industry" experience by working alongside professional crews on the largest show, from a technical perspective, that goes into any Arena at Melbourne Park. We're more complex than a Beyonce concert in that sense!!!
The show itself this year is an "art meets science" exploration of 'The Elements' – we've got a literal cast of thousands performing in songs that reference both the traditional Earth, Fire, Wind, Water alongside the periodic table with songs like Helium and Black & Gold.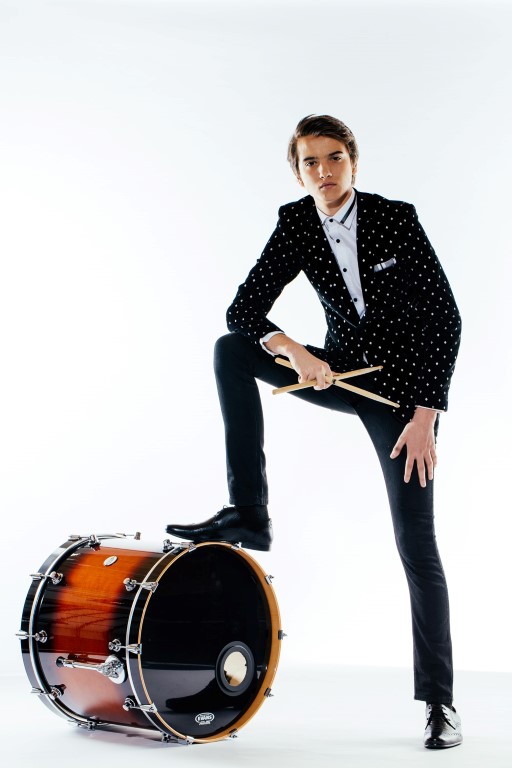 Can you describe your role in the show?
I've spent the last 3 years as Operations Director and am thrilled this year to have stepped up into the Creative Producer shoes. My role is effectively about supporting our Creative Executive and all our performers and crew to make sure everything happening behind the scenes is a smooth operation. My role touches on every aspect of the entire show!! That means looking after everything from planning our audition and rehearsal process through to the marketing and promotion as well as overseeing our stage management, technical and production departments.
As a creative producer, what's been your highlight of supporting this show?
This year I've been much more connected with the show itself and all our incredibly talented students throughout the rehearsal process. I've particularly enjoyed mentoring our stage management students and helping to continually develop the program of behind the scenes involvement with technical and production minded students.
Hisense Arena is a bigger venue than most artists will ever get to perform in throughout their professional career, so to be helping support a team who make all these students absolutely shine is an incredible feeling. Nothing beats that moment when you watch over 3,000 students in the finale having the time of their lives and being able to say "I helped create that!!" It's without doubt a life changing experience for everyone involved!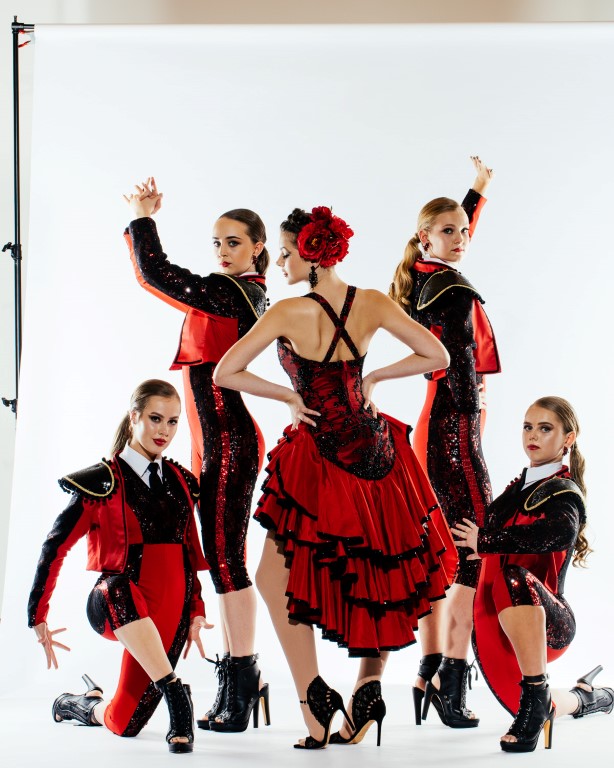 Most challenging aspect?
Our team do a fantastic job of helping students to prepare for Hisense Arena – it's not easy to rehearse a show in a studio that's actually going to be held in a giant stadium that seats 10,000 people!! In my role this year too there are always so many different things that need to be happening at the same time. Trying to keep track of all the balls in the air gets tricky, maybe we need to cast a juggler in the show to help me!!!
Given the number of performers, how does your team coordinate the large amount?
It takes a well-oiled machine working behind the scenes to keep a show of this scale going!! In Hisense Arena on Saturday 10 September there'll be over 100 crew working to get the right people to the right place at the right time in the right costume with the right microphone etc! Most of those crew are students too!! There's a great deal of preparation that goes into ensuring we have a well briefed team who are confident in their roles and feel empowered to step up and make the magic happen!!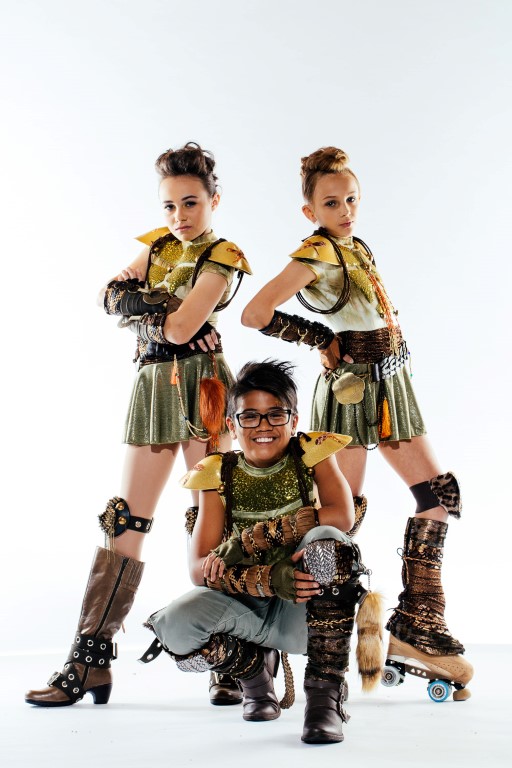 Without spoiling the show, what are some of your favourite moments?
Speaking of Magic, this year the show features a talented year 10 student magician!!! Watching him amaze his cast-mates in rehearsal has been a real thrill! I love that this show will have everything from the upbeat pop finale featuring over 3,000 cast members on stage down to the ballads featuring a single soloist who makes Hisense Arena feel like a tiny intimate theatre where you would hear a pin drop!!!
What advice would you give to the performers who are a little apprehensive of performing with so many people?
I think when those last minute nerves kick in we just have to trust our instincts and remember how many hours we've spent in preparation. The whole cast and crew on any show are always so supportive of one another too and it's great to see how everyone comes together to bring the amazing energy that makes your spine tingle!!!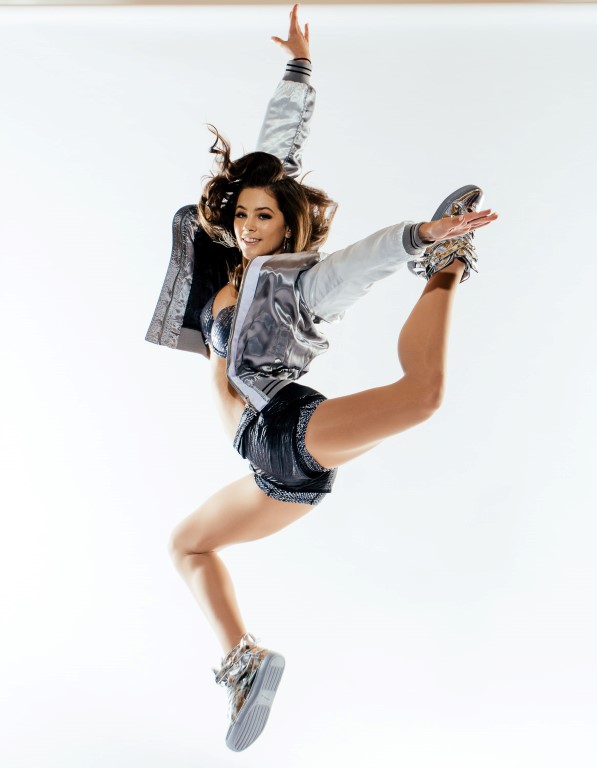 Do you think that some of the performers will move onto mainstream entertainment?
There is such amazing talent among this year's cast, as there is every year! There's no doubt in my mind that those who want it will go on to pursue amazing careers on stage around Australia and the World. You only have to look at some of our Alumni to see that the possibilities are endless – Harrison Craig won The Voice, Erin Cornell has toured the world with Cats, Ruvarashe Ngwenya is currently on stage with We Will Rock You after touring Australia with The Lion King and Vanessa Ammorosi launched an amazing pop career, to name just a few!!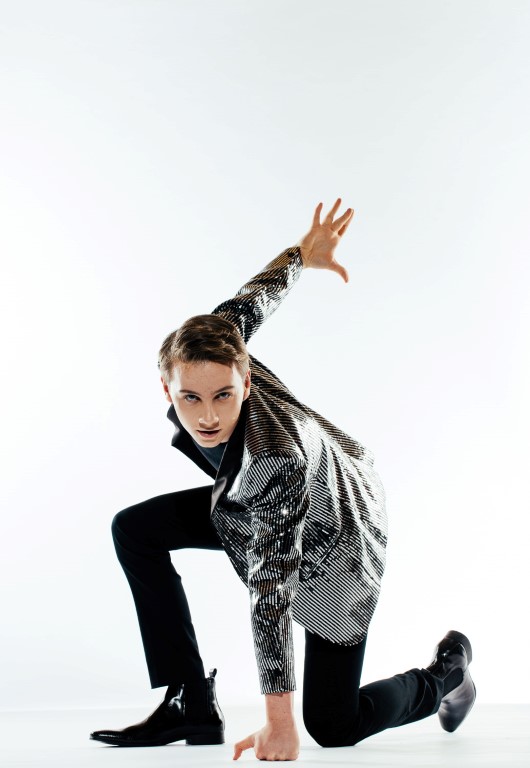 Last but not least, what are you most looking forward to on opening day? 
The excitement in the air on show day is hard to describe!! This is my 8th Spectacular and I absolutely live for that day – it's my favourite event to work on every year and I consider it an honour and a privilege. The buzz when the lights go down and thousands of people join in that countdown is amazing!!!!
For more information, please visit http://www.education.vic.gov.au/about/events/Pages/spectacular.aspx or purchase tickets at http://premier.ticketek.com.au/shows/show.aspx?sh=STATESCH16&utm_source=ticketek.com.au&utm_medium=friendlylink&utm_campaign=STATESCH16