Interviews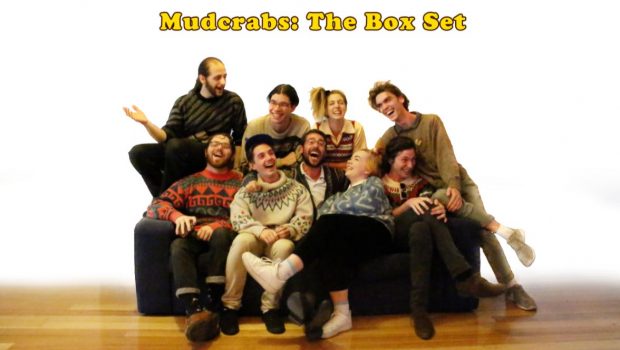 Published on March 22nd, 2017 | by admin
Simon Interview (Mudcrabs: The Box Set) … MICF 2017
We catch-up with Simon from The Mudcrabs: The Box who are currently performing at The Melbourne International Comedy Festival 2017. So relive the magic of university comedy's golden era with this limited edition Mudcrabs: The Box Set and enjoy this interview with Simon!
What drew you to comedy?

I like to laugh and I like my friends and comedy affords a lot of opportunities to laugh with my friends.
Tell us about your style of comedy?

Broad Ocker accents. Dumb wordplay. Radical Marxist subtexts.
If you're a Game of Thrones fan… how could you turn the disaster of the Red Wedding into a joke?

What's Game of Thrones?
Describe your show at the Melbourne International Comedy Festival?

Mudcrabs: The Box Set is an anthology of sketches honed to precision like a fine Swiss watch. The gags are sharper than a samurai's katana. There's a lot of dick jokes.
Where did you get your inspirations from?

1950s Australian theatre, PG Wodehouse and whatever it is I'm angry about today.
What are you most looking forward to performing at MICF this year?

I get to yell a lot and I love yelling so it's all pretty good.
Anything to be nervous about?

I have to kiss a man in front of my parents, which will be a first.
Lastly, sum up your show in a tweet!

It is with a heavy heart that I must announce that the Mudcrabs are at it again.
Check Mudcrabs: The Box Set out at https://www.comedyfestival.com.au/2017/shows/show-show or worship them on Facebook at https://www.facebook.com/MUComedyRevueBoard