Blu-ray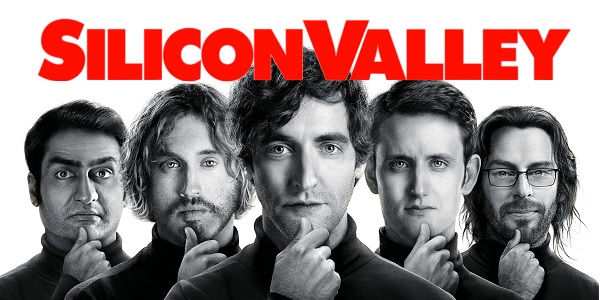 Published on April 21st, 2015 | by Sean Warhurst
Silicon Valley: The Complete First Season Blu-ray Review
Summary: Equal parts quick witted and laden with vulgarity, there's something in the series for everybody.
4.3
The Geeks Shall Inherit The Earth!
The latest series from Mike Judge, the creative mind behind Beavis and Butthead, King of the Hill and Office Space, and Alec Berg (Seinfeld), Silicon Valley is an astute satire on the inner workings behind the creation of new technology and software and the current dotcom bubble.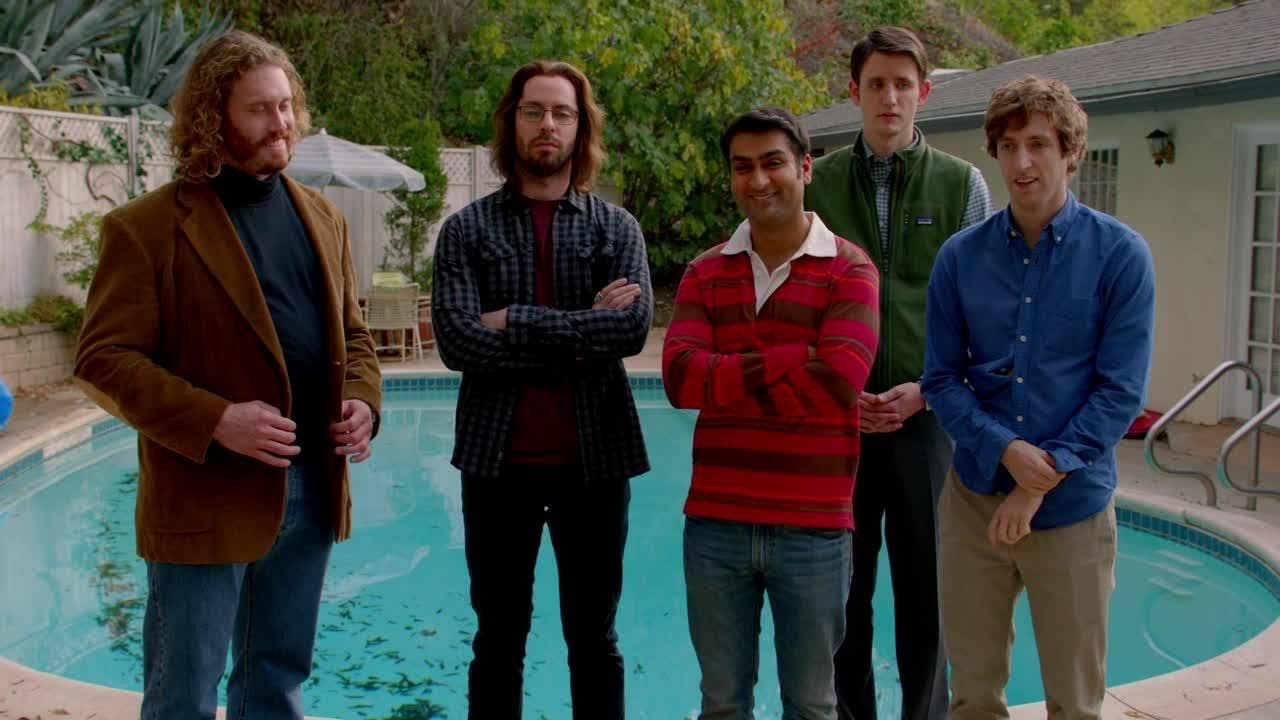 Drawing influence from Judge's own experiences as an engineer during the 80s, Silicon Valley follows the exploits of Richard Hendricks (Thomas Middleditch), a socially awkward and timid computer programmer who inadvertently creates a revolutionary data compression algorithm whilst developing Pied Piper, an app that assists in identifying music licensing rights.
Initially ridiculed by his peers for his ostensibly worthless app, Richard soon finds himself embroiled in a tug of war between two tech industry giants, officious Hooli CEO Gavin Belson (Matt Ross) and the eccentric Peter Gregory (A superb Christopher Evan Welch in what would tragically be his final role), as they vie for the rights to his program, realising the immense potential and financial benefits that can be gleaned by using the compression algorithm.
Aided by his roommates in The Hacker Hostel, among them T.J Miller as entrepreneur Erlich who allows promising candidates to stay rent free at his abode in exchange for a ten percent share in their products and Freaks and Geeks alumni Martin Starr as the acerbic Gilfoyle, Richard accepts Peter Gregory's offer in order to retain ownership over his company, sparking a frantic attempt at reverse engineering the algorithm from his former employers Hooli in order to swipe the idea out from under Richard's nose.
Faced with intense competition that only serves to exacerbate his awkwardness, the introverted Richard must also contend with all of the attention and pressure his creation has brought down upon him as well as the defection to Belson's party by Richard's best friend Big Head (Josh Brener).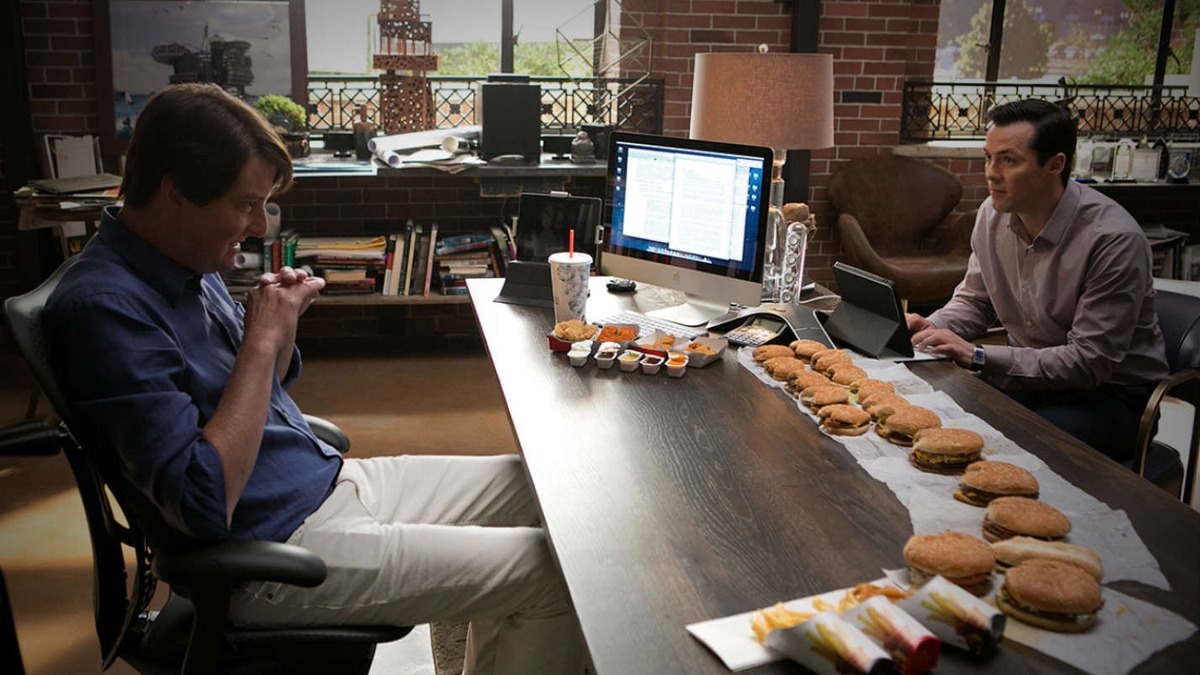 Although the show's focus is on the tech industry, it's not necessary to have intimate knowledge of the sector in order to enjoy Silicon Valley, even if some jokes may be predicated upon this; for the most part the comedy in the series is universal and doesn't get bogged down in technical jargon, making the series accessible to the average viewer as well as being laden with inside jokes for tech geeks to enjoy.
From the get go Silicon Valley hits the ground running, providing consistently hilarious episodes that deftly balances puerile humour with more intellectual material; the big gag of the final episode is possibly the most highbrow dick joke ever – A mathematical formula that the guys have created for Erlich to give handjobs to every male member of the audience of a tech convention that ends up providing inspiration for Richard to refine the engine behind Pied Piper, it's a gag of not only supreme intellect but also funny as all heck that serves as an example of the ethos that drives the entire series.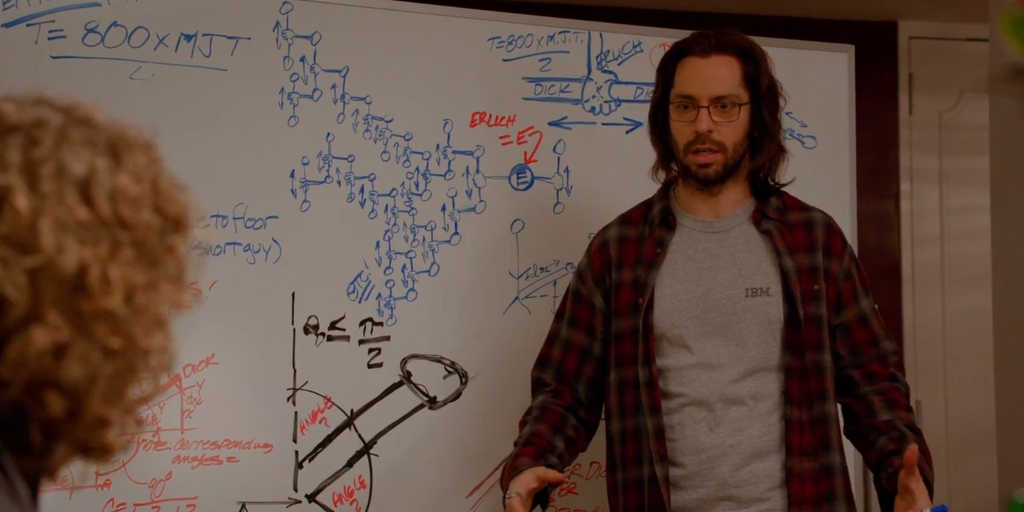 Episode Listing:
Minimum Viable Product
The Cap Table
Articles of Incorporation
Fiduciary Duties
Signalling Risk
Third Party Insourcing
Proof of Concept
Optimal Tip-to Tip Efficiency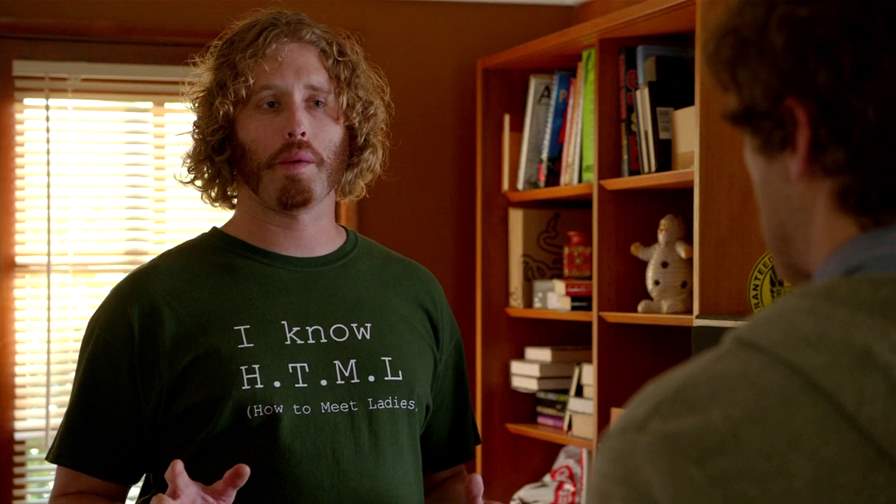 Audio/ Visual
Silicon Valley looks absolutely stunning on Blu-ray, with vivid and naturalistic colours and a relatively consistent level of fine details. Contrast is superb and the image is entirely devoid of any anomalies such as banding or crushing. Audio is presented via a DTS-HD 5.1 master Audio track that provides clearly dilinteated dialogue and sound effects.
The music tracks can be a little lacking in terms of dynamic fidelity, ocassionally coming off as sounding a little flat, but for the most part this is a solid mix that utilises directionality with no audible bleed through in order to immerse the viewer in the show.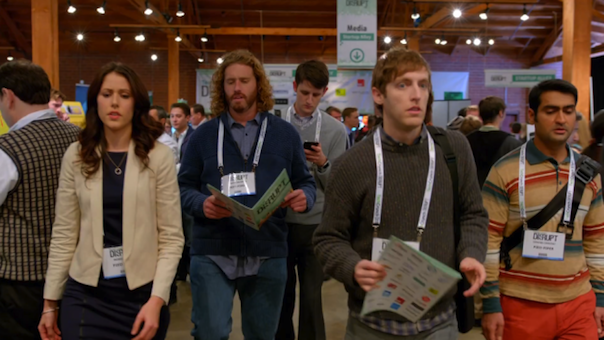 Special Features
Silicon Valley comes with a small selection of extra features that, whilst entertaining enough, aren't really substantial, mainly consisting of EPK style featurettes about the production of the series, the real life Techcrunch convention and how they became involved with the show as well as an amusing parody of cribs that walks you through the set of the Hacker Hostel. The true meat of the supplemental content comes in the form of commentaries on each episode – Presided over by Mike Judge, the tracks have a rotating roster of participants and are some of the most amicable and amusing commentary tracks I've heard, with the cast and crew clearly relishing playing off one another.
Overall, whilst disappointingly slight offering in regards to featurettes and the like, this is negated somewhat by the inclusion of some hilarious discussions on the commentary tracks.
List of Features:
Audio Commentary on each episode with cast and crew
Making Silicon Valley (12:32)
Techcrunch: Disrupt! (3:42)
The Hacker Hostel (6:18)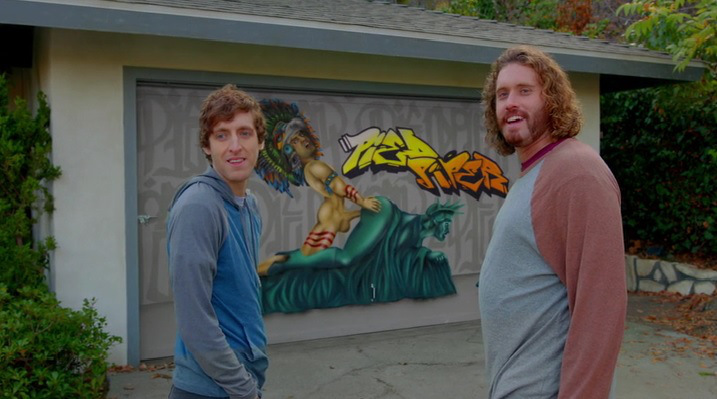 Final Thoughts
Whether you're a fan of Judge's previous work or are just in the market for a great new comedy, then Silicon Valley will be right up your alley. Equal parts quick witted and laden with vulgarity, there's something in the series for everybody and it's little wonder why the show has become one of the big breakout hits from last year.
With Season two currently airing, there's never been a better time to dive into this show, which seems to be going from strength to strength and is surely deserving of a much larger audience that already watches it – Unlike the patronising The Big Bang Theory, Silicon Valley is a series that treats its subject with reverence, never resorting to the easy route of making its characters the punchline to the jokes.
Highly recommended.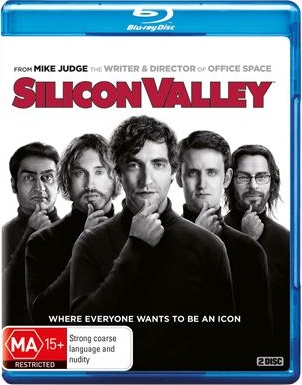 Running Time – 230 Minutes
Actors – Thomas Middleditch/T.J. Miller/Josh Brener/Martin Starr/Kumail Nanjiani/Christopher Evan Welch/Amanda Crew/Zach Woods
Film Genre – TV Comedy
Label – HBO
Audio – English (Dolby Digital 5.1)
Aspect Ratio – 1.78:1
Region Coding – 4
TV Standard – PAL
Rating – MA15+
Year of Release – 2015
Primary Format – Blu-ray (Also Available on DVD)
Reviewer – Sean Warhurst