Blu-ray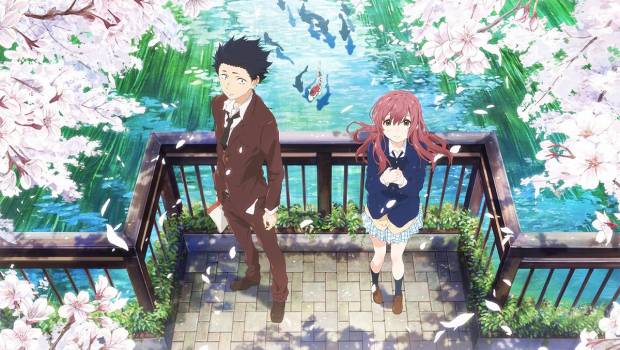 Published on February 7th, 2018 | by Daniel
A Silent Voice Blu-Ray Review
Summary: A heartfelt tale, of real problems and the changing growth of characters learning that their actions shape those around them.
Let's be honest, we've all experienced bullying in one way or another, whether it's being bullied or doing the bullying, whether it was in early schooling, high school, college or even in the workplace, one way or another we can all relate. Well, what if your bullying really hurt someone and eventually in response everyone you knew turned on you and suddenly the bully becomes the bullied. You'd start feeling pretty crap about being such a bully wouldn't you? Loosing all your friends, having all your stuff stolen or broken, you might even think of suicide as an escape.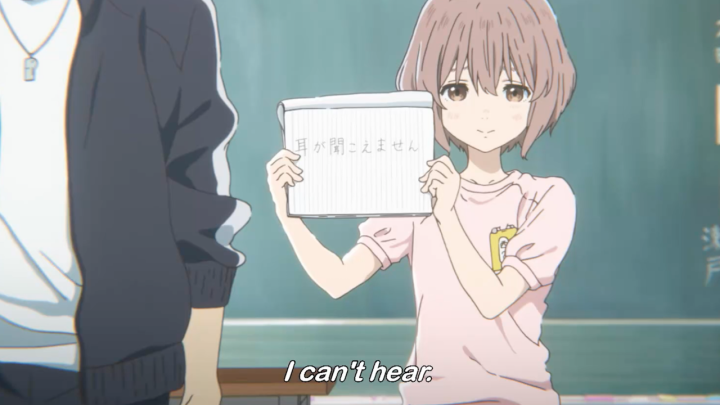 Well, that was Shoya Ishida's life, he and his friends all picked on the new deaf girl Shoko Nishimiya in their elementary class, she was different to them as a result of her limited ability to hear. It was hard to interact with her they thought, so it was easier to play tricks on her, tease her and hurt her. Eventually people started noticing and it got Shoya in trouble, naturally he tried to rope his friends into it, after all, they were involved, but naturally they denied it and since Shoya's bullying was the more direct and obvious, the others got away with it, this act however was seen and a betrayal and lost him his friends, got his mum in trouble as she had to apologise on his behalf and suddenly he realised his life wouldn't be so easy and carefree anymore. In a selfish act he thought to take the easy way out with suicide, but was too chicken even then. Somehow, he found his way into Shoko's life again and dedicated it to making up for all his mistakes, the movie follows their journey to understanding, acceptance, reunions and even a little spice of love. It's a beautiful story that literally everyone can relate to and enjoy immensely.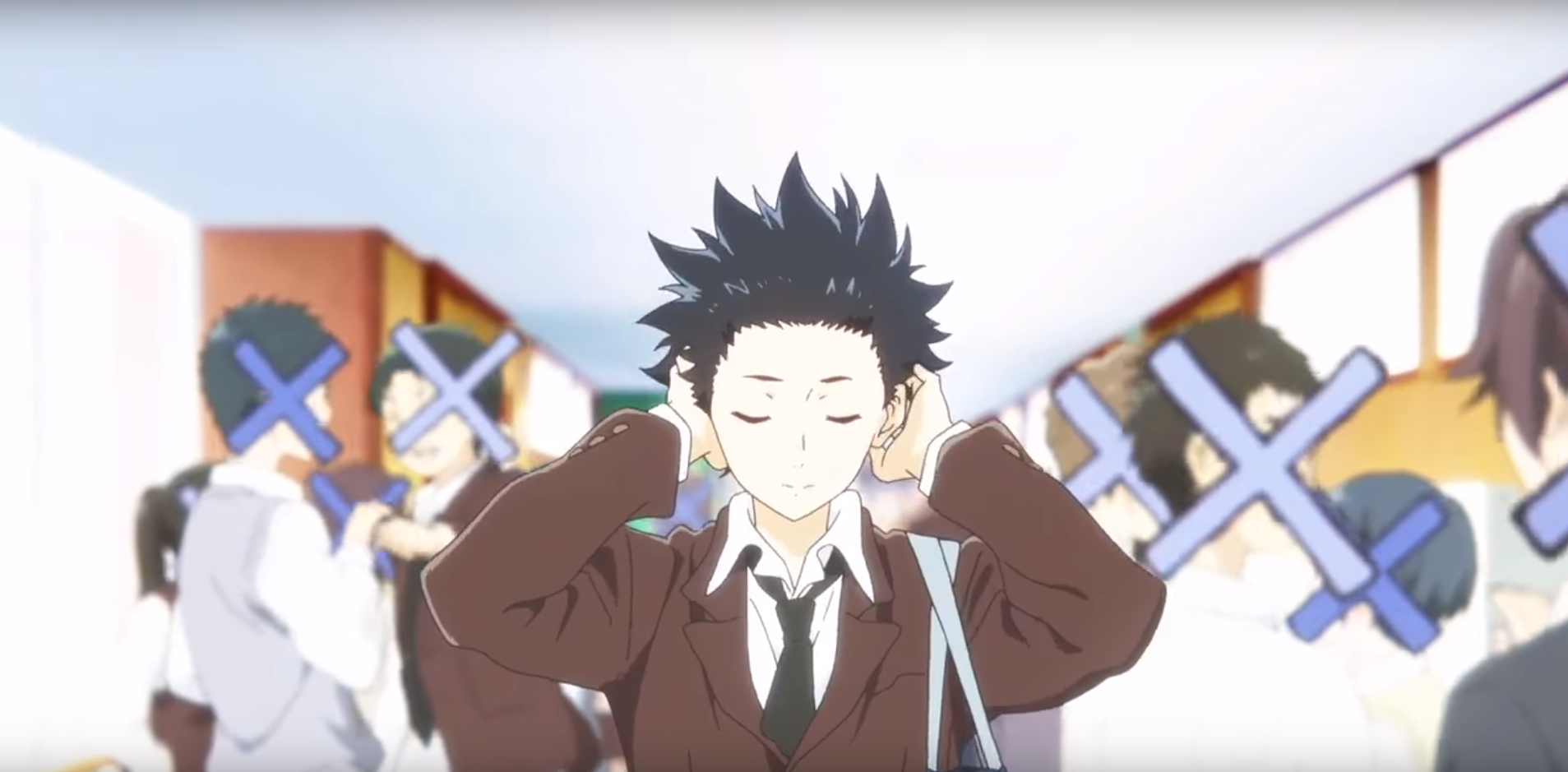 The art style is absolutely gorgeous, with scenery literally taken out of real life and animated to absolute perfection, beautifully pink sakura trees lining the streets, picture perfect rivers and immaculate streets. The shimmering of light on the river's surface, the shadows of trees and their branches on the scuffed concrete paths. I really can't give enough praise to the animation team, it's so close to perfect only pros could tell the difference. The character design too, KyoAni (Kyoto Animation) the studio that gave you anime like Haruhi Suzumiya, Hyouka and K-ON have taken their skills to the next level with design here, the foundations are here and incredibly solid and what they've built on top is simply stunning, hair effortlessly flowing in the wind, sadness that wells up in the eyes and glistens when it turns to happiness, all of the detail is meticulous and gorgeous.
The audio is nice too, it sets the tone of the feature without getting in the way of dialogue. From the crisp sound of a flowing river to the ruffling of the wind in the trees, everything sounds like their real world counterparts. The English voice cast is a little flat and dry but the effort is there and that makes up for some, the Japanese voice cast is natural and is the clear stand out here. The one thing I find bothersome is the forced voice talk from Shoko, it's made worse in the English dub, the speech isn't so much hard to make out, it's more the sound itself, it's like the cliche of nails on a chalkboard, I get why it's made to sound that way and there is a great sense of realism behind Shoko's distorted voice but it's a little hard to listen to, they make some good use of real world songs in the film too, I find that a lot of anime movies struggle to distinguish themselves for the animated series they original from and tell a story of their own that feel separate from the tv series and end up just feeling like a long special episode I think one of the biggest contributors to this is that so very few have lyrical insert songs to break up sequences open up the film, this is something that A Silent Voice has done to great effect.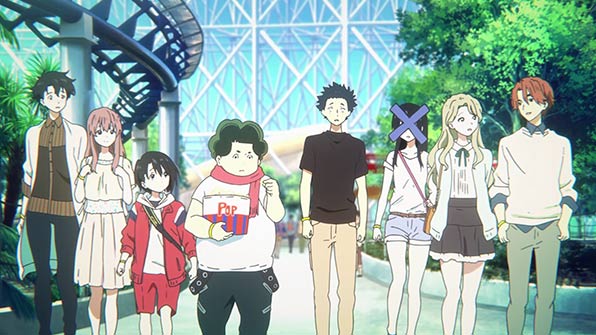 I saw the movie at the cinemas so I can't conclusively say the I noticed any benefits of the Blu-ray I would normally be experiencing if I had only seen the film in Standard Definition on a regular LCD tv, the quality of film in theaters outstrips the quality of most outputs because it's wholly designed for that purpose of being better than tv, by no means is it a poorer quality, it just doesn't stand out against seeing it in an actual cinema. The dvd comes with a few special features including some cool music video, promotional material, some of the real life locations that inspired the locations in the film and the accuracy of the replications and interviews with the Director and some of the production staff, it's pretty rare to get interviews with the staff, which is pretty cool. The film is near perfect, it pulls at every heart string and the growth in many of the characters will change your opinions of them several times. If you haven't already seen the film I implore you to do so, you truly will not regret it.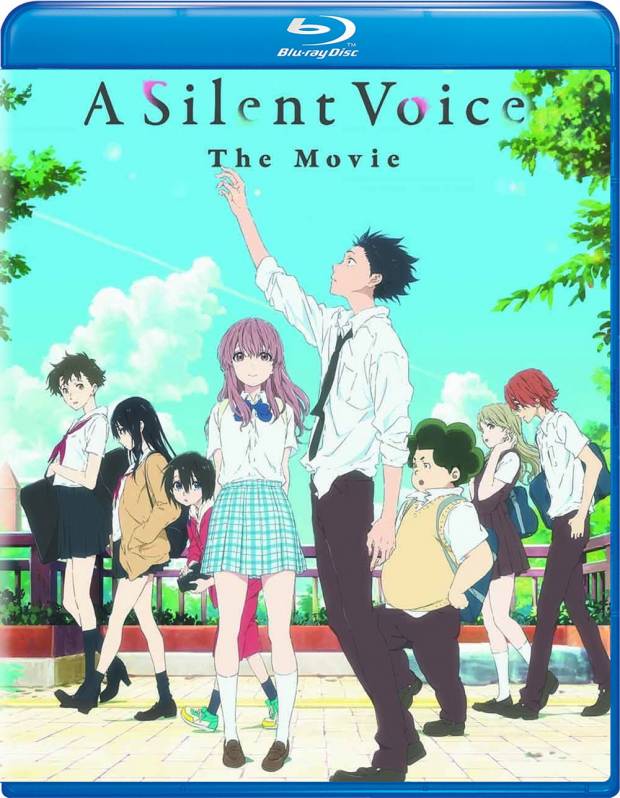 Special Features
Music Videos
Promos
Real Life Scene Locations
Director/Production Staff Interviews
Blu-ray Details
Film Genre – TV Anime
Label – Madman Entertainment
Audio – English 5.1(DTS-HD Master Audio)/Japanese 5.1(DTS-HD Master Audio)
Audio 2 – English 2.0(LPMC)/Japanese 2.0(LPMC)
Subtitles – English
Running Time – 130min
Aspect Ratio – 16:9 1080p High Definition
Region Coding – B (Blu-Ray)
TV Standard – PAL
Rating – M15
Year of Release – 2016
Primary Format – Movies/TV – Blu-Ray