Games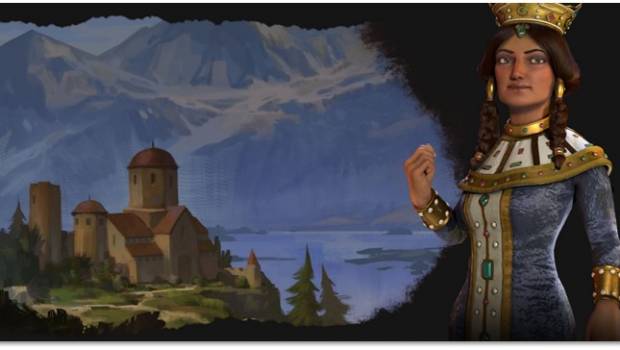 Published on January 11th, 2018 | by Admin
Sid Meier's Civilization VI: Rise and Fall – Tamar leads Georgia
2K and Firaxis Games today revealed that Tamar will lead Georgia in Sid Meier's Civilization VI: Rise and Fall.
Tamar was a strong patron of the arts. She bolstered trade and commerce, and minted coins bearing her monogram and titles. Laws were codified. Churches and cathedrals were built. Georgian culture developed as a strong and lively blend of Byzantine Christianity and Persian-inspired ideas.
She came to power in a divided kingdom, and left it larger, more powerful, and sure of its cultural identity. She is canonized as a saint in the Eastern Orthodox faith, and a national symbol for Georgians even today.
For more information, please see 2K's official Civilization blog: https://www.civilization.com/news/entries/civilization-vi-rise-and-fall-tamar-leads-georgia