Events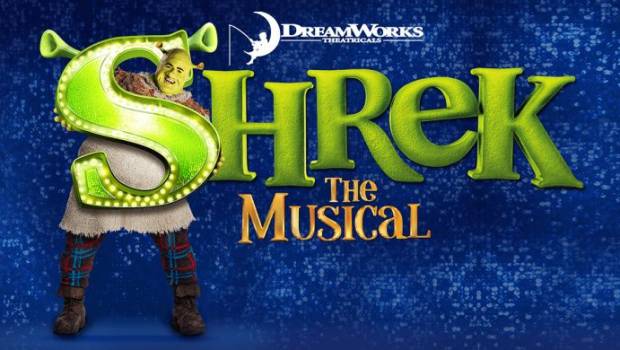 Published on February 20th, 2020 | by Tim Chuma
Shrek the Musical (2020) – Melbourne Review
Summary: No Smashmouth?! C'mon man!
3
ALL STAR IS NOT IN THIS
Her Majestys Theatre, Wednesday 19th February 2020
OPENING NIGHT
"People found recording the show will be held down for Shrek to fart on their heads."
First things first. This is not the movie, if you want the movie go stream it or buy the DVD. Secondly there is no Smashmouth in this version as it is all original songs and even the Shrek in the Swamp Karaoke Dance Party at the end is different in this version. The soundtrack in the original is a classic and a big part of what made the original movie great so know that going in.
It would be a different type of show if it was just a jukebox musical though, good effort for trying something different at least. The plot for the show takes liberties with the movie and has stuff sourced from all three movies and the original book in it including Shrek's backstory that you don't really hear about in the movie.
I can't really fault any technical aspects of the production as everything seemed to go smoothly and I enjoyed the little things like the projected animated backgrounds and giant storybook with animated scenes at the very start.
It is billed as a family musical but I am not sure how that will go. Was plenty of kids at the opening night but I thought they might get bored with some of the more adult oriented jokes and some of the older pop culture references.
Good progression of the story and a large ensemble cast means you will not get bored as there is always something on.
Ben Mingay as Shrek and Lucy Durack as Princess Fiona are great and seem to get along well together. My favourite song they did was the burping and farting song as they seemed to be having the most fun doing it. I wanted to see Lucy in Wicked but never got the chance.
Todd Mckenney was strange as he seemed to be doing panto-style performance while the rest of the cast was going for Broadway style earnestness. He was being a bit of a shit to be honest and milking laughs, going off script and walking over other peoples' lines. At one point he got annoyed with the crowd for laughing too much at him, you were the one encouraging it you nong! I did like the parts where he got sick of running on his knees and just legged it.
Nat Jobe was fine but did not really get much to do. Considering how much Donkey was in the original Shrek you need to give him a chance to shine.
Marcia Hines was billed as the dragon but was understudied in this performance and will be joining the production on the 18th March.
I could not really fault the rest of the ensemble cast except for the one person who decided to speak with an ocker accent for some reason. It stood out due to everyone doing their Broadway thing or at least trying to fit in.
I did like the dancing especially the mice tap dancing in one scene that led to the mice in tuxedos dancing chorus line. Lucy Durack got to strip off her dress, I almost expected her to start doing a Riverdance.
I did like the huge dragon puppet that looked like it needed about six people to operate it. It does take up most of the stage and makes a big entrance.
Having a live soundtrack is always great and I could sort of see into the orchestra pit from where I was. Everyone seemed to be right on it for the night.
Final Thoughts?
If you are a fan of the movie and want something a bit different to the movie I would recommend it, just remember the proviso on the soundtrack and story you will be fine.
Show details:
Cast
Ben Mingay – Shrek
Lucy Durack – Princess Fiona
Todd Mckenney – Lord Farquaad
Nat Jobe – Donkey
Marcia Hines – Special Guest Appearance as The Dragon (understudy replacement until March 18th)
Ensemble Cast
Ross Chisari – Little Pig 1
Annie Chiswell – Ugly Duckling/Teen Fiona
Benjamin Colley – Pied Piper/Captain
Andy Conaghan – Wolf/Thelonius
Denise Devlin – Mama Bear
Mackenzie Dunn – Swing
Blake Erickson – Papa Bear
Manon Gunderson-Briggs – Gingy/Sugar Plum
Hollie James -Swing/Dance Captain
Rubin Matters – Peter Pan
Sarah Murr – Fairy Godmother/Mama Ogre
Joshua Robson – Little Pig 2/Papa Ogre
Monique Sallé – Red Riding Hood
Tom Sharah – Little Pig 3
Leigh Sleightholme – Swing
Suzanne Steele – Wicked Witch
Rhys Velasquez – Swing
Caleb Vines – Pinocchio
Sascha Wykes – Baby Bear/Baby Shrek
Charlize Costantin – Young Fiona
Lilah Crotty – Young Fiona
Isobel Lauber – Young Fiona
Charlotte Lundy -Young Fiona
Creatives
Original Creative Team
Jason Moore & Rob Ashford
Original London Production Director
Josh Prince
Original Choreography
David Lindsay-Abaire
Book And Lyrics
Jeanine Tesori
Music
Tim Hatley
Set, Costume, Puppet Design
Danny Troob
Orchestrations
Jeanine Tesori & Tim Weil
Vocal Arrangements
Michael Waters
Sound Design
Matthew Sklar
Dance Arrangements
David Brian Brown
Hair & Wig Design
Hugh Vanstone
Lighting Design
Duncan Mclean
Projection Design
Naomi Donne
Makeup Design
Craig Forrest-Thomas
Makeup Supervisor
John Clancy
Associate Orchestrator
Jenny Sawyer
Associate Director
Alan Williams
Music Supervisor
Jacqui Sanchez
Associate Choreographer
David Rose
Associate Musical Supervisor
Callum Humphries
Associate Lighting & Video Design (Uk)
Trudy Dalgleish
Associate Lighting Design (Au)
Luke Joslin
Resident Director
Cristina D'agostino
Resident Choreographer
Dave Skelton
Musical Director