Games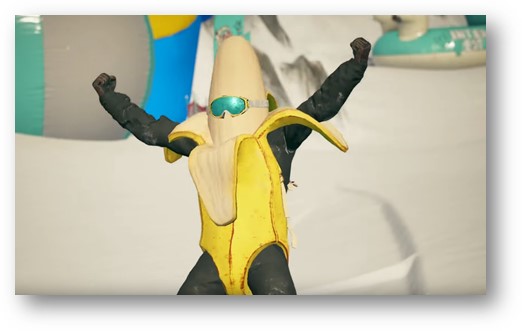 Published on April 21st, 2017 | by admin
SHRED AND SLED WITH STEEP™'S NEW WINTERFEST ADD-ON CONTENT ON MAY 3
SYDNEY, AUSTRALIA — April 21, 2017 —Ubisoft® has announced that Winterfest add-on content for Steep will be available for season pass or Gold Edition owners on May 3 on Xbox One, PlayStation®4 computer entertainment system and Windows PC.
With the Winterfest add-on content, players will be able to jump into Steep's stunning Alps to participate in the craziest in-game snow sports festival ever organized. Steep's massive open world playground gets even more fun with the introduction of a new sport: the Winter Sled. In addition to this new sport, Winterfest delivers 21 wacky Winterfest challenges, more than 10 zany costumes, customization items and brand new bosses that will draw players into a breathtaking adventure and invite them to defeat fantastic new foes.
With development led by Ubisoft Annecy*, Steep is designed for a culture that's all about sharing experiences with the world. Steep features seamless multiplayer, populating the world with players as they explore the Alps and Alaska. Players and friends across the globe can take on challenges together, or compete with each other to snag the top spot on the leaderboards. The game's replay feature expands this experience, allowing players to relive their wildest tricks and memorable lines and even share them as videos on social media. It doesn't stop there, as challenges can be created from any line to compete with friends and achieve the best time or score based on customizable factors, such as completing tricks to score.
For the ultimate Steep experience players can purchase the Gold Edition, which includes the game and season pass. The season pass gives players access to the now available Adrenaline Pack, and the upcoming Winterfest add-on content and Extreme Pack add-on content, three packs that include exclusive challenges, unique costumes, and adrenaline-pumping add-on sports to make each ride unique and each experience even more exciting. Season pass owners will also receive an exclusive Snowman Costume, 10,000 Steep credits, and in-game helicopter tickets.
For more information about Steep, please visit www.steepgame.com and follow us at facebook.com/SteepGame and twitter.com/Steep_Game.
To learn more about other Ubisoft games, please visit blog.ubi.com.