Films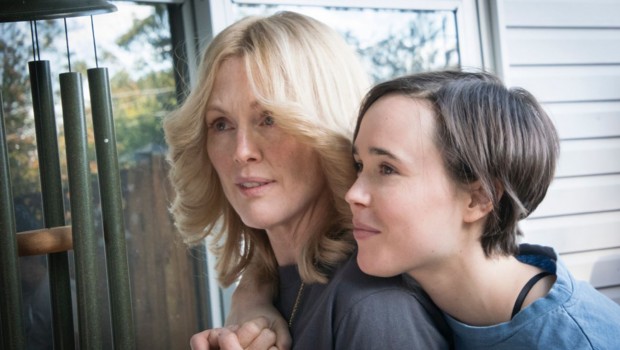 Published on October 27th, 2015 | by admin
SHOW YOUR LOVE FOR EQUALITY, BECAUSE #LoveIsLove
To celebrate the upcoming release of FREEHELD in cinemas on November 5, and in support of marriage equality, Entertainment One Australia is encouraging audiences to show the world that all love is equal, by creating and sharing a unique #LoveIsLove profile image on social media. Based on the inspiring true story that made headlines in 2007, FREEHELD stars Academy Award winner Julianne Moore and Academy Award nominee Ellen Page as a couple who, in their darkest hour, take on the biggest fight of their lives.
Moore plays New Jersey Police Detective Laurel Hester, whose world is shattered when she becomes terminally ill and government officials prevent her from assigning her pension to her loving partner, Stacie Andree (Page). A right that is automatically granted to heterosexual partners and would also have been granted to Laurel and Stacie had they been recognised as a couple in the eyes of the law. FREEHELD is a moving love story and tribute to Laurel and Stacie's heartfelt quest for justice and equality. To show your support for marriage equality in Australia, we encourage you to do the following:
Upload your profile image to create your #LoveIsLove photo
Share directly to Facebook and Twitter, to encourage others to do the same
Download your #LoveIsLove image to your computer, and change your profile pictures on Facebook and Twitter – or share on Instagram
FREEHELD opens in cinemas nationally on November 5, 2015.