Films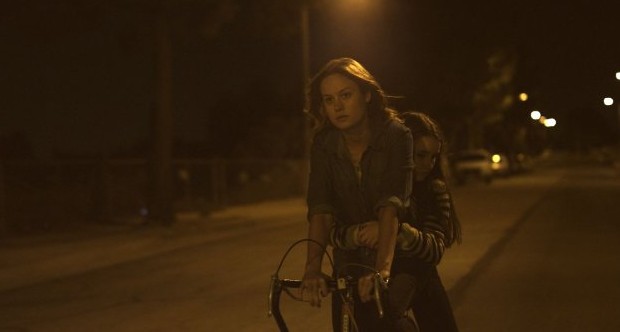 Published on December 21st, 2013 | by Damien Straker
Short Term 12 – Film Review
Reviewed by Damien Straker on December 22nd, 2013
Madman presents a film by Destin Cretton
Written by Destin Cretton
Starring: Brie Larson, John Gallagher Jr., Rami Malek and Kaitlyn Dever
Running Time: 96 minutes
Rating: M
Release Date: December 26th, 2013
After he graduated from college, Hawaiian-born filmmaker Destin Cretton worked in a group home for troubled teenagers. In 2008 he released a twenty minute short film called Short Term 12, which was a fictional drama based on some of his own experiences with these kids. This full length film uses some of the very same scenes as the short and retains one of the core character relationships. Sometimes when some short films are expanded to full length they can feel overstretched because the filmmakers do not know how to appropriate the concept and script to an entire feature. Yet Cretton has done an exceptional job in retaining the short's verisimilitude while expanding his thematic goals through an extensive reworking of the inner life of the main character too.
In the short film the main supervisor character was a man. Here the same role has been written as a woman and is played by twenty-four year old actress Brie Larson (The Spectacular Now, 21 Jump Street), who gives a colossal performance as Grace. She is a tough, strict but also deeply caring supervisor who is in charge of looking after a number of teenagers with several workers, including her partner Mason (John Gallagher Jr.). There are a number of threads in the film, including Grace's pregnancy, a new worker who is introduced to the facility and a troubled Black teen. The most significant plot point though is the arrival of Jayden (a brilliantly anxious Kaitlyn Dever), a suicidal, self-harming girl whose experiences become a mirror of Grace's own past, and gradually unravels her own psychological stability. Cretton's screenplay is clear and well organised, balancing several arcs and providing dramatic weight to both the adult and teenager characters, and sometimes overlapping their experiences.
The major transformation of making the main character a woman instead of a man pays off because it strengthens the credibility of the relationship between Jayden and Grace. It allows the exposition of Grace's own horrific upbringing to be slowly unearthed through this very tentative relationship defined by duty but also a great deal of empathy too. Their relationship is also indicative of Cretton's central theme, which he also expanded upon thoroughly from the short. He is interested in the conflict generated by caring for others needs, such as how this can be detrimental to one's own personal well-being. This is verbalised in a bizarre but funny opening story that Mason tells about chasing a kid who escaped but then defecating in his own pants at the same time. Failed parentage is also pertinent in the script with several characters disappointed or damaged by their upbringing or fearful of being a parent.
Another success for the film is that Brie's personal life and love story doesn't detract from the realism and grit of the facility. Both threads complement each other. As the behaviour of the kids like Jayden grows more erratic and violent, Mason and Grace's relationship sits on a knife-edge. There are also agonising scenes of self-harm and verbal breakdowns in this film but one of the improvements as a feature film is that there are breathing spaces between the climaxes. None of these moments are gratuitous or exploitative, but believably gruelling and spontaneous jolts of uncontrollable emotions and behaviour, captured vividly through handheld cameras and a minimalist visual style. The mood is often alleviated with surprising humour too. Given the subject matter, audiences might be surprised how many big laughs there are in the film.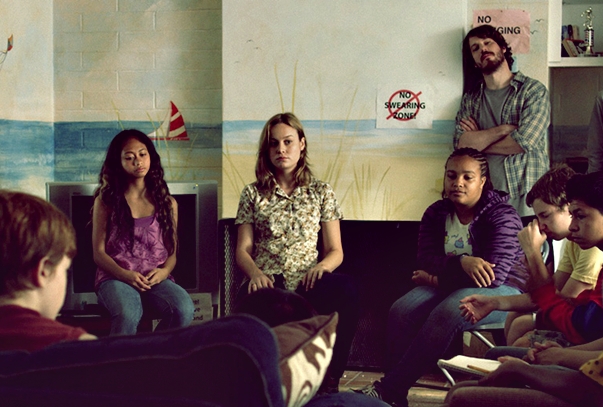 All the actors, including the young teenagers, show unwavering commitment in their roles. Brie Larson gives a star-making performance of palpable confidence and strength. She also plays the character as having a tentative personal life under her hardened exterior, revealing the most confronting details about her upbringing. We understand this character from her past as much as her actions. Grace's desperation to protect Jayden echoes her own past and her future as she thinks about how her own father's imminent release from prison. There is only one belated scene where her character's actions begin to wobble the foundations of credibility. Just as she reaches the apex of irrationalism, Cretton pulls the scene back at the right moment. John Gallagher Jr. is funny and highly charismatic as Mason and his character is also provided with a surprising but brief scene where we fully come to understand his character from his childhood. These portraits summarise the film: it is a minor tale in its scale and cinematic form, but the performances and the writing are so intimately drawn that it becomes an unexpectedly moving character study about welfare and painful upbringings.
Summary: The performances and the writing are so intimately drawn that it becomes an unexpectedly moving character study about welfare and painful upbringings.