VR Gaming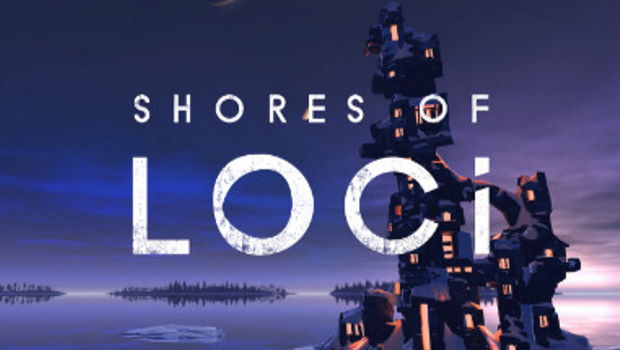 Published on July 4th, 2022 | by Chris O'Connor
Shores of Loci PC VR Review
Summary: Put together virtual living puzzles in fantastical dreamscapes.
If Salvador Dali designed a living puzzle… it may well have looked a lot like Shores of Loci. On a very basic level, Shores of Loci is indeed just that, it is a virtual reality puzzle. But it feels far more engaging than that simple description would suggest.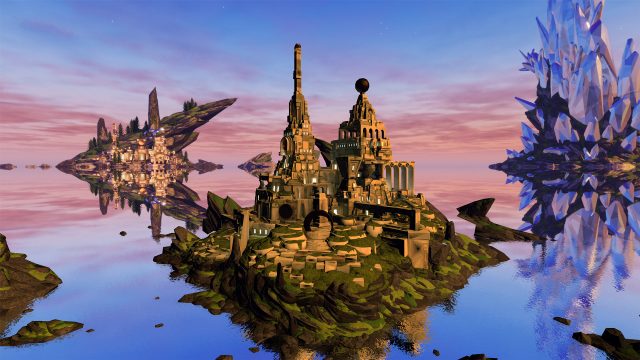 Things start easily enough, a relatively small puzzle with pieces that fairly clearly slot together. Well done… you completed that… but wait there's more. The puzzle you thought you had completed now is shown to be only a portion of a larger puzzle and the pieces start to become somewhat less easy to ascertain connection points for. This, in some ways, is where being a 3D puzzle helps, rather than flipping a piece over and seeing plain cardboard backing, you can turn the pieces over, around, however you want and in doing so you might find a clue as to where the piece fits.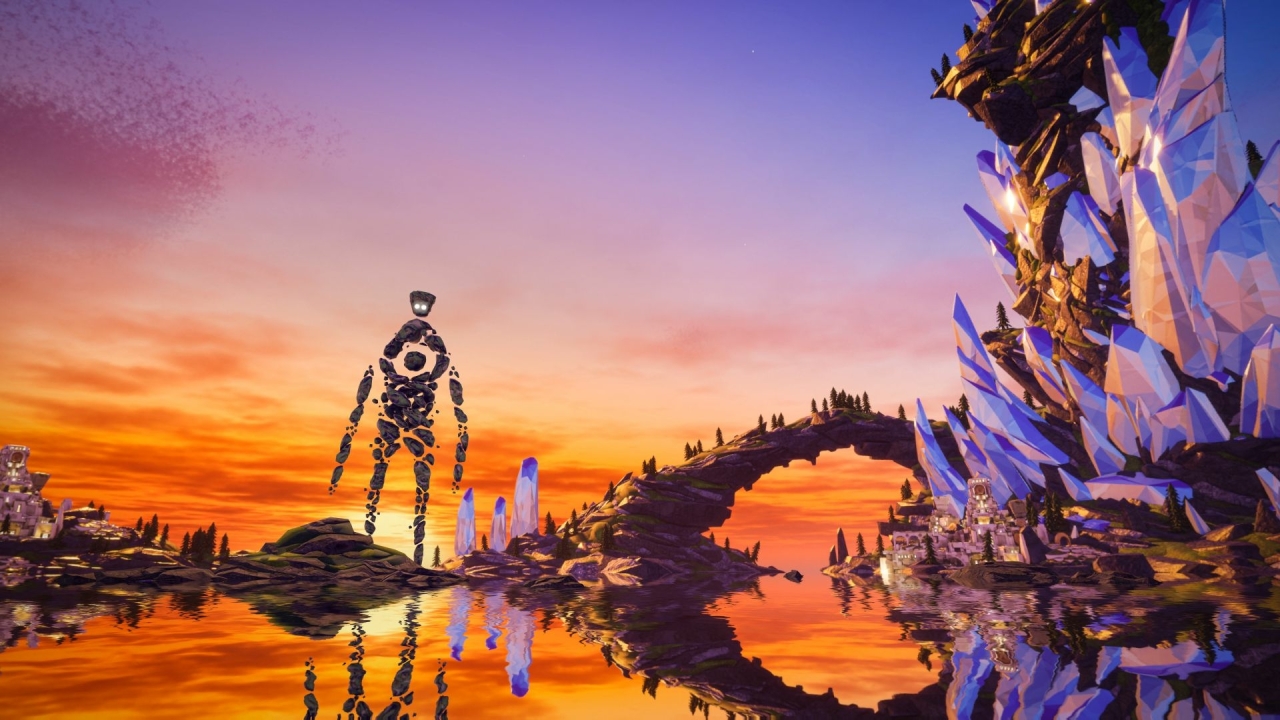 Details on the top of a piece may be somewhat nondescript while the bottom might have a more defining element that at least hints at where it might connect to another piece. But it's not just this added help/hindrance that makes the 3D nature of these puzzles intriguing, it's that they are little living worlds, from little parks and houses to fishing villages and beyond… seeing little inhabitants fill the areas as you connect more and more pieces adds a new level of satisfaction to progress.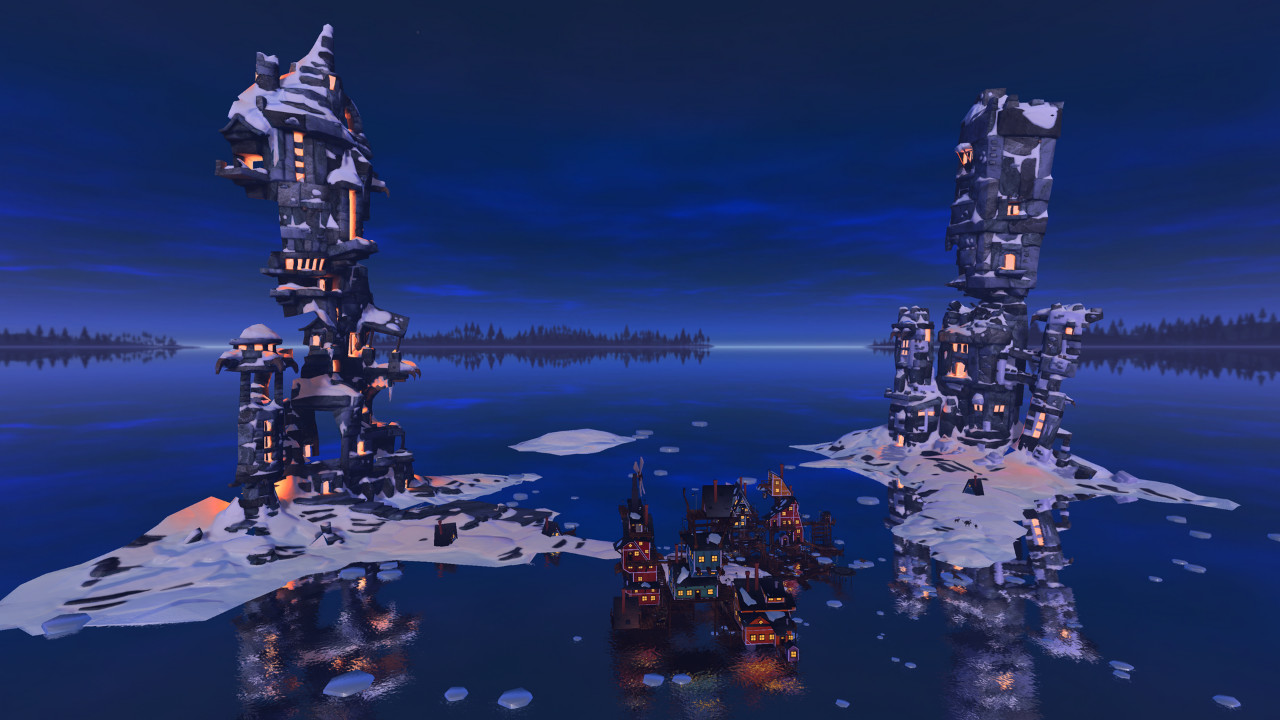 I did come across some puzzle pieces that did not seem quite so obvious as to where they belonged, but fortunately there is also a hint system so if you get totally frustrated you can activate a hint and be nudged in the right direction. Sometimes getting an idea for how a new level looks in terms of the connection points can make all the difference to how easy or hard it is to complete.
A benefit of Shores of Loci's visuals though are that if you do get stumped trying to figure out where the next piece goes… you can take a step back and just admire the visuals because it really is like being inside a bit of surrealist art.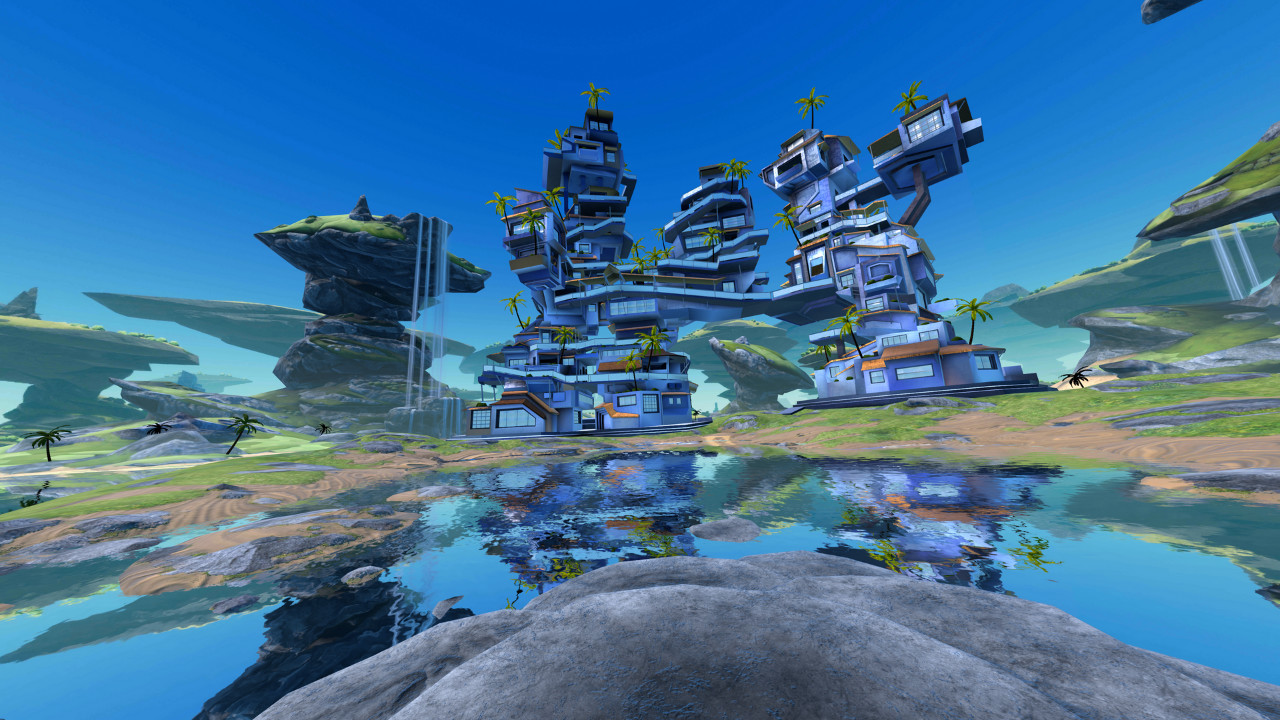 It may not be the longest game around, but it's also pretty cheap so I would highly recommend Shores of Loci for anyone who might want a bit of a change from the fast paced shooters or panic rooms of VR and would rather spend some time chilling out in some fantastical landscapes taking their time putting a 3D living puzzle together.