Films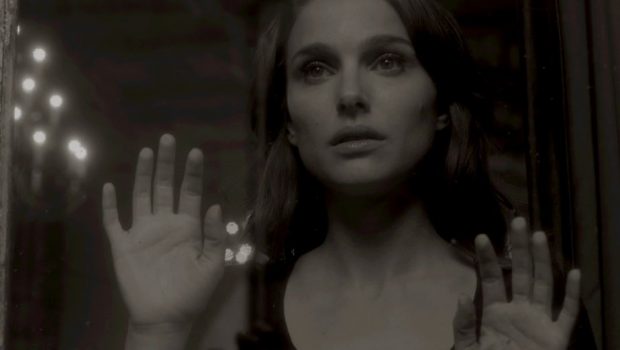 Published on November 25th, 2019 | by Damien Straker
Shirin Neshat's Film Trilogy Dreamers Opens at NGV
Iranian-born artist and filmmaker Shirin Neshat (1957–) will be celebrated with a solo exhibition Dreamers, featuring a trilogy of video installations, at NGV International.
Since the early 1990s, the New-York based artist has explored the complex relationships of femininity to Islam, representations of the Muslim faith in poetic and evocative ways, and the manner in which various social, political, religious and cultural codes shape us as individuals.
Living in the United States for the past 45 years, Neshat has been widely lauded for her work, winning the Golden Lion at the 1999 Venice Biennale amongst numerous other accolades. For her first feature-length film, Women Without Men, Neshat was awarded the 2009 Venice Film Festival Silver Lion for best director, and in 2017 she released her second feature film, Looking for Oum Kulthum.
Neshat's fascination with the subconscious is highlighted in Dreamers, a trilogy of black and white video installations in which the artist recreates the unstable and mesmerising space of dreams, inviting audiences to travel with her exploring the inner lives of the women depicted. In many ways, the characters and their surreal narratives are projections of the artist, through which she reflects on some of her own personal nightmares and dreamscapes.
The first work in the trilogy, Illusions & Mirrors (2013), features Natalie Portman as the protagonist. She is led by a blurry figure from a dreamlike seashore, with crashing waves and sand dunes, to a stately home in ruin. As she moves from room to room she encounters her doppelgänger and faces from the past, perhaps too from her future.
Roja (2016), drawn from Neshat's own recurring dreams, memories, and desires, traces an Iranian woman's disquieting attempts at connection with American culture while reconciling her identification with her home country. Encountering her own sense of alienation from both, the woman experiences how both the foreign and the familiar can become unnerving and hostile, set against a landscape that recalls both the American West and the Middle East.
Neshat's use of the uncanny is carried over into Sarah (2016), where the environment of the forest becomes a site of haunting, of the mysterious and unknowable. Sarah is both an observer and protagonist as she explores a space inhabited by processions of religious and military figures who hover between the potential of death and the mourning of life.
Tony Ellwood AM, Director, NGV, said 'Shirin Neshat is renowned for her films depicting women grappling with identity and society. The Dreamers is an important trilogy, bringing together three works that are both topical and timeless in their exploration of the female experience.'
SHIRIN NESHAT: DREAMERS will be on display from 14 November 2019 – 19 April 2020 at NGV International, 180 St Kilda Road, Melbourne, Australia.