Blu-ray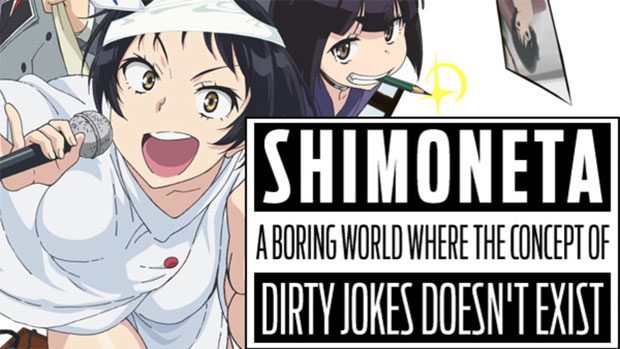 Published on March 5th, 2017 | by Daniel
Shimoneta – A boring world where dirty jokes don't exist Blu-ray Review
Summary: A hilarious tale of spreading the joy of dirty jokes with a serious undertone of sexual education, in a world with severe restrictions!
Shimoneta – A boring world where dirty jokes don't exist, what a boring world it would be! Set in a dystopian future where the Japanese government is cracking down on risque language and the distribution of lewd material, to the point where citizens are forced to wear digital inhibitors called Peace Makers at all times that analyze spoken word and hand motions that could break the law, dirty jokes and obscene adult products have been deleted, destroyed and banned through the use of these personal terminals.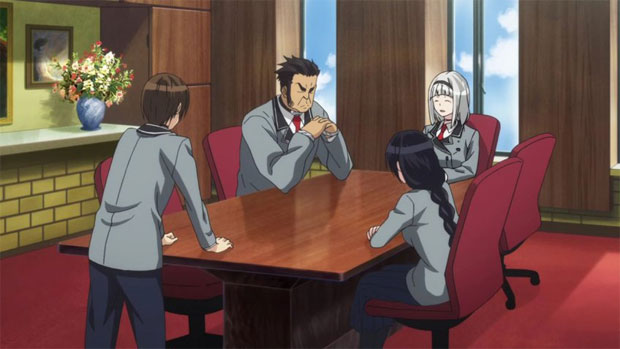 The story follows Okuma Tanukichi, son of the infamous erotic terrorist Zenjuro and a group he joins called SOX, an innuendo for you know what, led by Blue Snow a.k.a Kajo Ayame, Vice-President of Tokioka Academy and the subsequent members that join them in their quest to be able to speak perverse words and view adult material freely as healthy adolescent individuals, fearing that prolonged imposure to the current strict regulations will strip people of their abilities to be true to their own healthy desires and bodily urges that come along naturally with puberty and possibly lead to an ignorant society devoid of sexuality.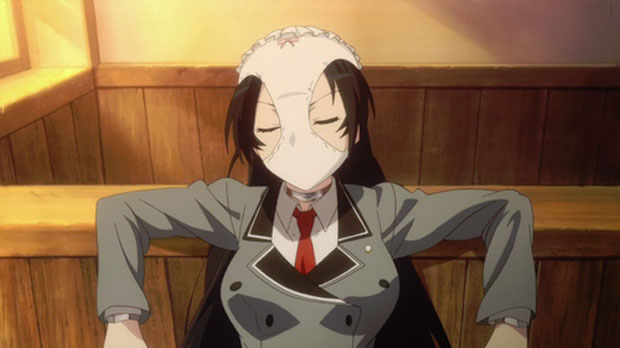 Audio

The audio for this series is hilarious, the occasional convenient bleep on particularly bad words, the jingle of Kajo's cellphone every time she uses a prohibited word, the music that perfectly suits the comedic value, the series is probably best watched with in private or with doors closed as some of the sound effects are very suss. The opening and endings are like a hero's theme song, and since they transform into their respective disguises it suits it all the more. The voice actors take the series even higher by taking the mickey out of the actions that are happening, they're almost guilty of being way too into their roles and this just adds even more to the comedic value. Beyond that there's the subtle undertone of seriousness, stressing that suppressed urges like the government is forcing people into, is only going to damage sexuality and take away a healthy part of growing up.
Video

Having watched the series on Anime Lab before I was already impressed with the art style and animation, the character art is simple and effective, the background art is well detailed and the animation is definitely top grade. The Blu-Ray release has done little to improve it, however there was very little that needed improving in the first place, if anything the audio has been improved and the animation is a lot smoother and colors are bolder. Allowing for a much smoother viewing experience.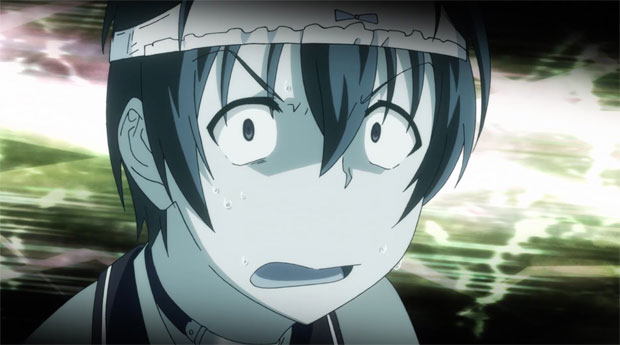 Final Thoughts?

The series is great, it's quite naughty so if you're not into that, the series probably isn't for you. It does get a little graphic at times and comes close to crossing a few boundaries that isn't going to cater to everyone, but if you love a lot of dirty humour, sexual puns and innuendos like you wouldn't believe then this series is perfect for you. The addition of a Blu-Ray release is a nice touch too, but may not be worth the extra money since more of the series value comes from its high quality acting and comedic story telling.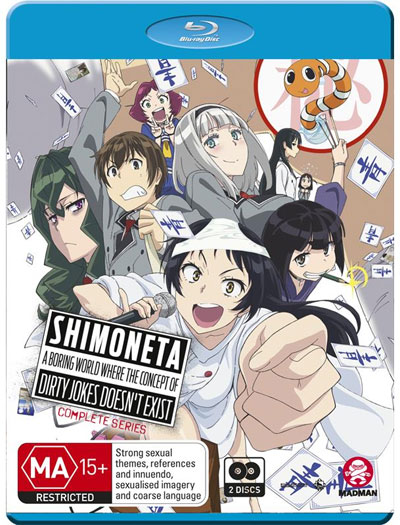 Special Features:
Moms Watch SHIMONETA
Episode Commentaries
Promotional Videos
Web Previews
Textless Songs
Blu-ray Details
Film Genre – TV Anime
Label – Madman Entertainment
Audio – English (Dolby Digital)/Japanese (Dolby Digital)
Subtitles – English
Running Time – 300
Aspect Ratio – 1.78:1
Region Coding – B (Blu-Ray)
TV Standard – HD
Rating – MA15+
Consumer Advice – Strong sexual themes, references and innuendo, sexualised imagery and coarse language
Year of Release – 2015
Primary Format – Movies/TV – Blu-Ray