PC Games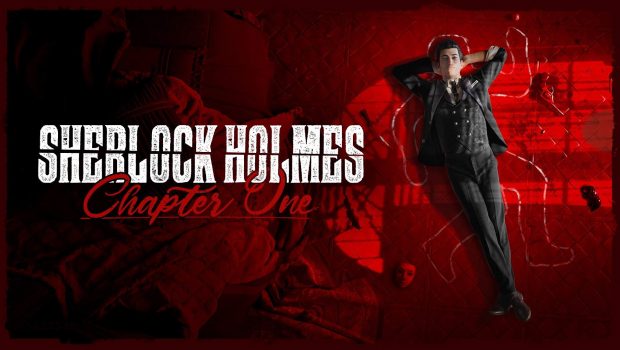 Published on November 23rd, 2021 | by Abdul Saad
Sherlock Holmes: Chapter One PC Review
Summary: While not perfect, Sherlock Holmes: Chapter One provided an incredibly entertaining and challenging experience that detective fans, especially Sherlock Holmes fans, will be happy to experience.
It's tough to deny that I was quite drawn to Sherlock Holmes: Chapter One for the very reasons one would be attracted to a Sherlock Holmes game. For one, it's a Sherlock Holmes game, and as a fan of the master deducer, it was a given that I had to play it. However, the primary factor for my attraction towards this title is its setting. Sherlock Holmes: Chapter one puts us in the shoes of a younger, brasher Sherlock in his prime. He's arrogant, anti-social, and easily irritable. He also makes it pretty clear to those he speaks to that he's much more intelligent than them. While this is often true, the way he portrays it is noticeably flawed.
Following Sherlock in his journey is his best mate and compatriot, Jon. Not Watson, but an entirely different and quite mysterious Jon not known to fans of the series. Sherlock and Jon venture on a journey to their hometown on the island of Cordona to visit the grave of Sherlock's mother, Violet Holmes. However, shortly after arriving on the island, he finds out the nature of his mother's death may not be as direct as it initially seemed, so Sherlock and Jon begin their investigations while being interrupted with other critical cases along the way.
I really like the investigative elements of Chapter One. Players will find a new clue, pin it to their journal and follow the prompts the game tells them to expand further on said clues. Most times, you'll be dealing with more than one clue during a case, and oftentimes a clue usually leads to another. However, one of my few hang-ups with this mechanic is that if you aren't paying attention and don't pin a specific clue, you won't be able to progress the investigation at all. And with the large number of clues you usually gather up from an investigative session, following the right one can be a challenge.
However, I love the fact that there is no wasted time or effort during these investigations. Every minute detail matters, from witness statements to discarded notes lying around. The fun of the investigations includes talking to witnesses and hearing the ever-entertaining dialogue between Sherlock and the often disgruntled citizen. Their reactions are always accurate and lively, contrasting Sherlock's often jaded expressions. Gather enough clues and deductions, and you'll unlock the Mind Palace, Sherlock's eccentric, imaginative space where he connects the filtered clues to present a factual scenario in his mind, which then leads to a final deduction and confrontation with the victim.
Solving a case in Sherlock Holmes: Chapter one always feels satisfying. This is because every little clue and revealing dialogue is earned, and every clue you piece together is a product of your own detective skills. I'd also be remiss if I didn't add that every case in the game ends with Sherlock making a critical decision, whether it's exposing a murderer to the authorities or helping a culprit escape from the law. No matter the decision you make, however, it'll always make sense as there is justification for all actions being made in the game.
When not solving crimes and uncovering conspiracies, Sherlock will be in the line of duty as an honorary Crime Consultant with the permission to arrest criminals in the field. While combat exists in many Sherlock Holmes games, it is done much differently in Chapter One. To incapacitate and arrest enemies, Sherlock will have to use several methods to disorient his foes, like shooting a loose pipe near an enemy, shooting the mask off the face of an enemy, or the hat off their heads will make it easier to apprehend your foes. While these combat elements do their jobs well, it does get eventually dull once you've raided your 5th or so den of thieves.
Outside combat, players can roam around the island of Cordonia to meet its denizens, admire the surprisingly detailed architecture and lush scenery, and visit shops to acquire your next convincing disguise for a case. One thing I didn't appreciate with traversing the island, however, is how little information is given to you when trying to figure out your next location in the story. I recall spending nearly an hour trying to figure out how to access the police archives earlier in the story only to realize I didn't have the right objective tagged and that the location I needed to go to was placed inconspicuously on the map with no pointer. Another issue with the game I had was the frequent framerate stutters and cuts when running around Cordona. These dips were few and far between, but their frequency was noticeable regardless.
Other than that, Sherlock Holmes: Chapter One looks great on PC even with my RTX 3060. While it's far from the look of a triple-A game, the aesthetic, detailed character models, and visuals hold their own among the top games of this year. The 19th-century British architecture, models, and aesthetics alone are worthy of applause.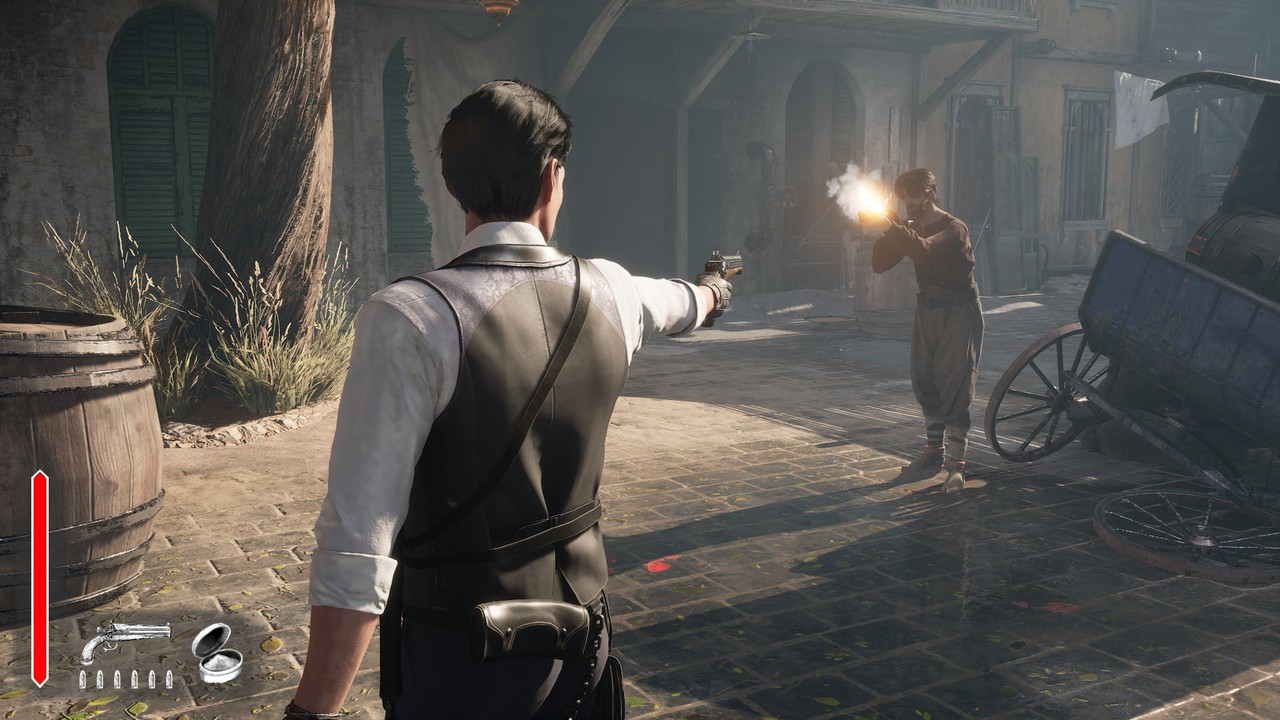 Final Thoughts
Overall, while not perfect, Sherlock Holmes: Chapter One provided an incredibly entertaining and challenging experience that detective fans, especially Sherlock Holmes fans, will be happy to experience.