Comics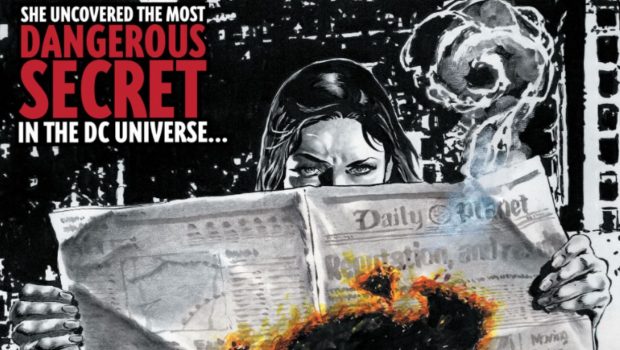 Published on June 27th, 2019 | by Admin
She Uncovered the Most Dangerous Secret in the DC Universe…
Now She Just Has to Prove It!
Lois Lane, a new 12-issue maxiseries by writer Greg Rucka and artist Mike Perkins, launches on July 3rd, 2019.
While Lois Lane has been featured prominently in both Superman: Leviathan Rising #1 and Event Leviathan #1 in the last few weeks and is the backbone of DC's ongoing Action Comics and Superman comics, Lois Lane's story in 2019 has only just begun.
Lois Lane depicts hardboiled, tough-as-nails, investigative journalism. Lois Lane has never worried about speaking truth to power and is the best investigative reporter in the DCU; a detective who has contact information for almost everyone in the DC universe. Researching a widening international conspiracy, Lois has no reservations about putting herself in the crosshairs of the story she's after.
In her new series, Lois Lane is on the road and out of Metropolis—and carrying a secret. After a press briefing at the White House, Lois embarks on a harrowing journey to uncover a plot that reaches the highest levels of international power brokers and world leaders. Critically acclaimed and best-selling author Greg Rucka and master storyteller Mike Perkins, along with colorist Paul Mounts and letterer Simon Bowland, team up for a tale of conspiracy, intrigue and murder that pushes even Lois to her limits.
Lois Lane #1, "Enemy of the People," hits shelves July 3rd 2019.