Comics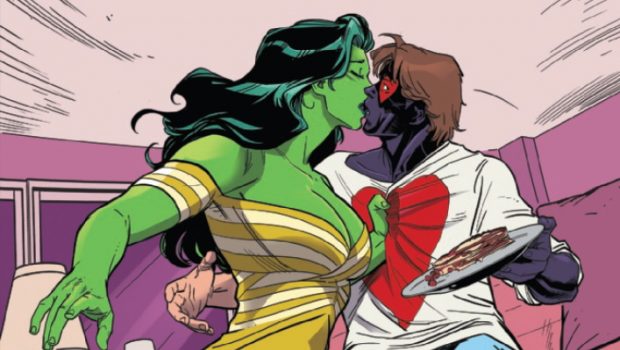 Published on September 12th, 2022 | by Tim Chuma
She-Hulk #6 (2022) Review
Summary: She-Hulk finally gets to do some fun stuff that does not involve hitting stuff. A nice one for character development.
After enjoying Eat Cake in Fancy Dresses Wednesday with a friend, She Hulk returns to her office to find Nightcrawler in her office who has a lead for her. Later on she spends some quality time with Jack of Hearts.
Having watched about half of the She Hulk series now on Disney+ this does not have anything to do with it apart from being a reboot. This is another story which is good for learning more about the characters and we finally get to see She Hulk have some romance.
Being a comic it naturally does not show everything but they do imply it. Not like they haven't been teasing at this development for a while as the two were together before the accident in space.
Well worth checking out if you are following either the streaming series or the comic. Maybe a bit too far into the storyline to get what is going on totally but you can easily go back and find out.
I am enjoying the covers by Jen Bartel for this series as they really stand out and I used to enjoy all her artworks when I was following a lot of comic artists on Twitter.
Comic details:
Writer: Rainbow Rowell
Penciler: Luca Maresca
Cover Artist: Jen Bartel
Publisher: Marvel
Published: September 07, 2022