Comics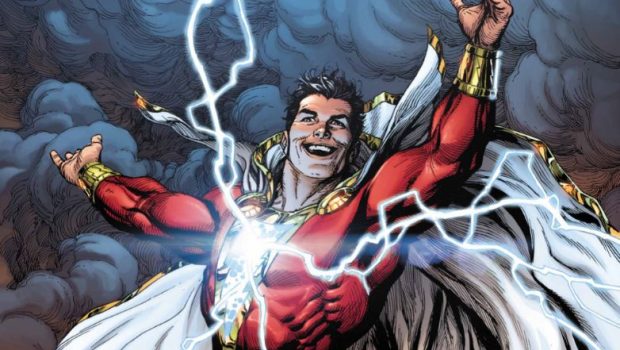 Published on December 11th, 2018 | by Andrew Bistak
Shazam #1 Review (Dec 2018)
Summary: Shazam #1 blasts off into a new direction with the Marvel Family!
Super-star writer Geoff Johns returns to the Captain Marvel mythology with Shazam #1 and is joined by fellow artist super-star Dale Eaglesham. So while we haven't see Captain Marvel… err Shazam for awhile in the New-52 DCU, this series celebrates the mythology of this character and embraces a new element as we are reintroduced to Billy Batson and his foster family.
Previously and post New-52, Billy shared the powers of the wizard Shazam with his new family (five other kids) as a result, they became the Shazam family. So while this story is quite innocent, it is a feel-good comic and distances itself from the sometimes grim and gritty that the world of comics have become a little too reliant on, particularly from DC.
So while we are given a recap on the origin of Shazam (aka Captain Marvel), we also learn of the other members of Billy's family and what they're powers are. It's a nice introduction, especially seeing them in action again, and when matched with the detailed and amazing art of Dale Eaglesham, it's a true treat. Needless to say, Dale draws a spectacular rendition of this family and the effects he employs like the lighting makes the comic feel like some blockbuster.
Interestingly, this character's new home is now Philadelphia opposed to Fawcett City and there are now six children (as mentioned) wielding the power of gods opposed to just three which was a staple from the Golden Age series. So with bank robberies and exploring the Rock of Eternity, Shazam #1 makes for a fun comic that also calls back to a simpler time.
Even so, Geoff Johns does modernise the character by celebrating what made Shazam great but he incorporates some interesting twists. Adding to the comic is a backup story which focuses on Mary Marvel's back history and boasts some stunning art.
Final Thoughts?
Shazam #1 was a fun read and while long-term fans may be annoyed at the new approach to Captain Marvel, it was still a strong issue that really humanised these characters opposed to making them undefeatable heroes. Beautifully drawn, Dale art really complements the words of Geoff that at the end of the day, feels like a Golden Age tale made today… which might be what Geoff was trying to establish.
Gallery