Blu-ray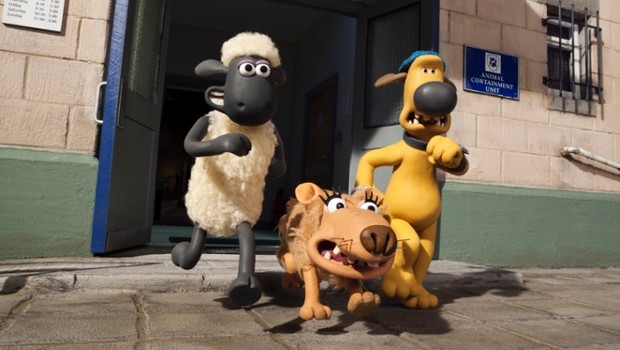 Published on July 10th, 2015 | by admin
Shaun The Sheep ­ September 24, 2015
Universal Sony Pictures Home Entertainment is releasing Shaun The Sheep – available to own on Blu-ray™, DVD & Digital with UltraViolet™ from September 24, 2015.
Making his presence herd, Shaun The Sheep (Justin Fletcher, Shaun The Sheep TV series, Tweenies) hits the big screen for his first feature length film, ramming in enough fun and adventure for the whole family to enjoy.
Shaun is a clever, mischievous sheep who lives with his flock on Mossy Bottom Farm, under the nominal supervision of The Farmer (John Sparkes, Shaun The Sheep TV series, Peppa Pig), and Bitzer (John Sparkes), a well-meaning but ineffectual sheepdog. Despite Shaun's best efforts, life on the farm has become a bit redundant, so he decides to concoct a cunning plan — to have a day off.
Biting off more than he can chew, Shaun's mischief rapidly escalates out of control and inadvertently leads to the hapless farmer being taken away from the farm. Sheepishly, Shaun must leave the farm for the first time and stray into new pastures to rescue The Farmer. Along the way, Shaun meets a little orphan dog called Slip who teaches him that family is the most important thing in the world. Taking on the big city in their mission, the new flock on the block must use their wool power to blend in and bring The Farmer home – failure is not an option.
Realising that the grass isn't always greener on the other side, can Shaun and his friends pull the wool over everyone's eyes and act human enough to escape the clutches of a fearsome animal catcher?
An action packed adventure of wildly hilarious mishaps, Shaun The Sheep will have the whole family begging for more. Bringing the much loved television series to the big screen, Aardman, the four-time Oscar award-winning studio behind the likes of Wallace & Gromit and Chicken Run, have outdone themselves once again.