Books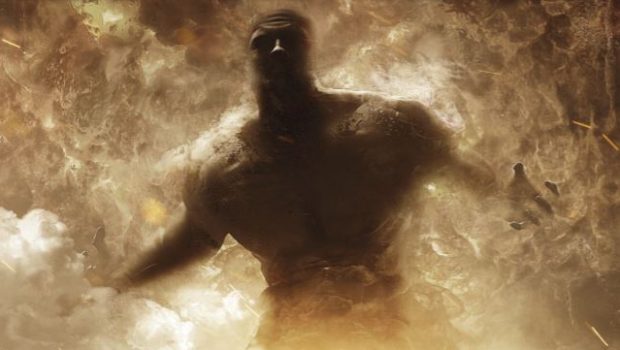 Published on August 26th, 2016 | by admin
A SHATTERED EMPIRE – Chapter 1 Extract by Mitchell Hogan
"This is an extract from A Shattered Empire by Mitchell Hogan which is published by Harper Voyager and available in all good book stores and online now"
EXCEPT FIVE
Chapter 1 continued..
The retreat turned to outright flight as the creatures turned tail and fled.
The Quivers' drums ceased pounding. Horns blasted multiple notes, and the rain of arrows ceased.
There was a movement beside Caldan, and one of the warlocks assigned to watch over him came closer. Despite Caldan's insistence on staying with cel Rau, they had left the swordsman in the care of the army's physikers and told him in no uncertain terms that Caldan would be coming with them.
His keepers were middle- aged men with hard eyes, and he could sense both of them had accessed their wells and were linked to various craftings they wore. One sported a bushy beard streaked with gray. Gorton was his name.
His companion, called Melker, was a thinner man with pale skin and freckles. Both were clothed in black, with silver flower- shaped buttons, as Joachim had been. A warlock's signature apparel, Caldan supposed.
Caldan's skin itched from the vibrations caused by so many craftings and trinkets in close proximity. So overwhelming was the feeling, his hair stood on end, and he found himself rubbing his arms. The air was filled with alternating scent- bursts of lemon and hot metal, as the warlocks had been using sorcery almost constantly. This close to Gorton and Melker, he could sense them drawing from their wells in spurts, but there was no visible sign of what they were doing. Outwardly, they looked like any normal persons.
Then again, I suppose I do, too.
"Devenish wants to see you," Melker said. "Now, if you please, while there's a lull in the fighting."
"What does he want?"
"Who cares?" Gorton said harshly. "Just hurry up."
"Gently, Gorton."
"Forget that," Gorton snapped. "We shouldn't be here babysitting, and you know it. We should be striking now with the others."
"All in good time," Melker replied smoothly. "You'll get your chance, don't you worry." He turned back to Caldan. "Coming?"
Caldan nodded.
In the distance, the jukari horde regrouped, bloodied but far from defeated. The superior tactics, armor, and weapons of the emperor's army had slaughtered many of them, but today was only one day, and there were many more to come. And the losses had been great on both sides.
Caldan turned from the torn- up field and followed the warlocks.
To read the extract from the very start, please visit http://www.voyageronline.com.au/blog-tour-read-an-excerpt-from-a-shattered-empire/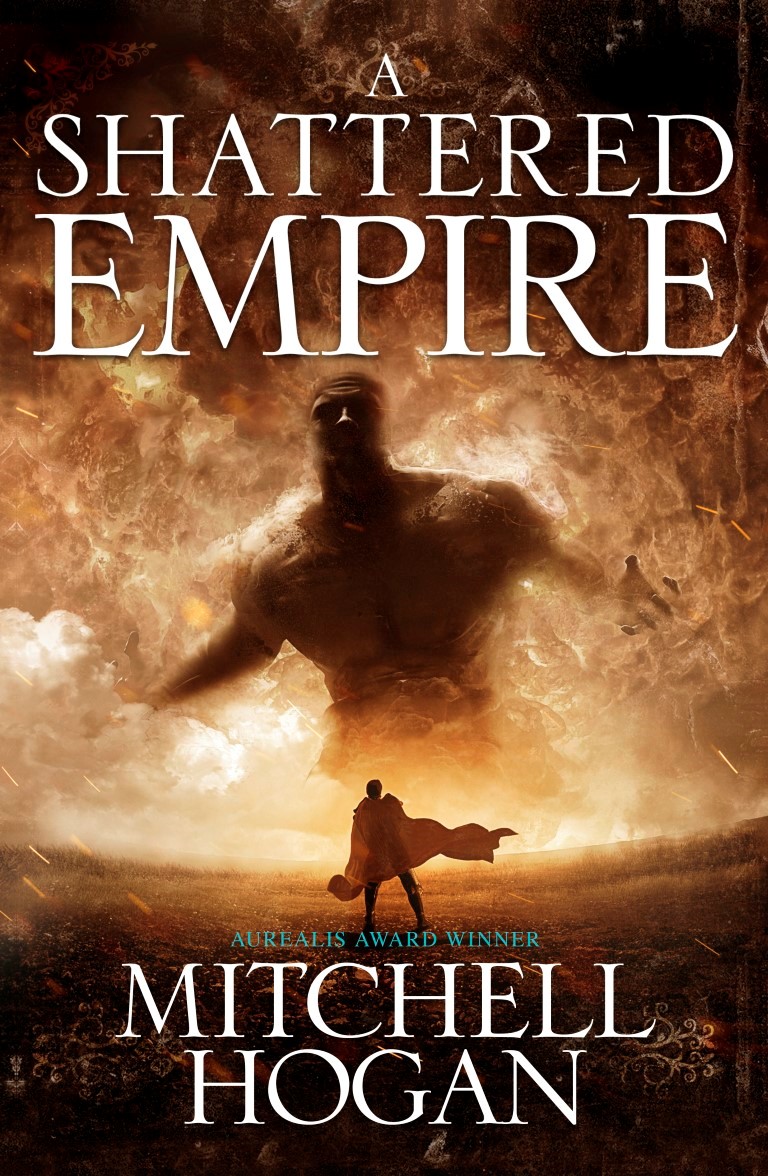 http://www.harpercollins.com.au/9781460750728/a-shattered-empire/
About A Shattered Empire
In the epic conclusion to the series that began with the award-winning A Crucible of Souls, Mitchell Hogan combines the wonder of classic sword-and-sorcery fantasy with the grit of the modern masters.
In a battle of armies and sorcerers, empires will fall.
After young Caldan's parents were slain, a group of monks raised the boy and initiated him into the arcane mysteries of sorcery. But when the Mahruse Empire was attacked, and the lives of his friends hung in the balance, he was forced to make a dangerous choice.
Now, as two mighty empires face off in a deadly game of supremacy, potent sorcery and creatures from legend have been unleashed. To turn the tide of war and prevent annihilation, Caldan must learn to harness his fearsome and forbidden magic. But as he grows into his powers, the young sorcerer realizes that not all the monsters are on the other side.
And though traps and pitfalls lie ahead, and countless lives are at stake, one thing is certain: to save his life, his friends, and his world, Caldan must risk all to defeat a sorcerer of immense power.
Failure will doom the world. Success will doom Caldan.
About the Author
When he was eleven, Mitchell Hogan was given The Hobbit and The Lord of the Rings to read, and a love of fantasy novels was born.
When he couldn't stand putting off his dream anymore, Mitchell quit his job and finished the first draft of A Crucible of Souls. It won the 2013 Aurealis Award for Best Fantasy Novel and was listed as one of the Best New Series by Audible for 2014. Mitchell lives in Sydney, Australia, with his wife and daughter.
A Shattered Empire by Mitchell Hogan
Imprint: HarperVoyager
Published: 22 August 2016
Format: Paperback; RRP: $29.99; ISBN: 9781460750728