Events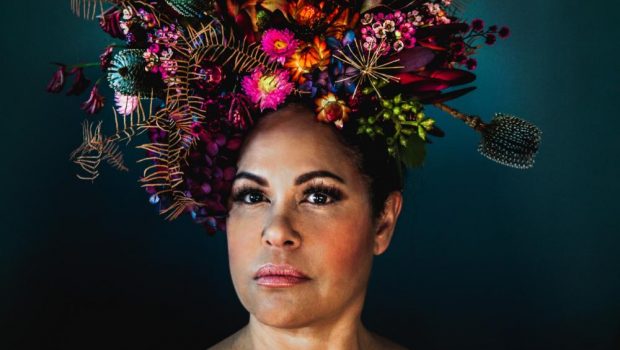 Published on December 13th, 2021 | by Adrian Gunning
Share the Spirit returns with Christine Anu, Dan Sultan and Uncle Kutcha Edwards
Share the Spirit, presented by Songlines Aboriginal Music, returns to Arts Centre Melbourne's Sidney Myer Music Bowl for its second year as part of Live at the Bowl on 26 January – Survival Day.
The community-based festival celebrates the survival of First Nations people in Australia and is an important cultural gathering for local and regional communities. It presents a reminder to all Australians that despite the many great accomplishments Australia has achieved as a nation, Nationhood has come at a cost to the country's First Nations people.
"Share the Spirit is the illumination of love and life that frees the Spirit," said co-CEO of Songlines Robbie Bundle.
This year's stellar musical line-up is not to be missed and includes Christine Anu, Dan Sultan, Kutcha Edwards, Philly, Bumpy, Bricky B, Miss Hood and Soju Gang.
"It's time for us to heal,
beyond the new frontier.
Waking to a brighter dawn."
Lyrics from 'We Sing' by Kutcha Edwards.
Drawing on the collective talent, support and passion of the local and regional Indigenous communities, the festival will see a jam-packed program of music, dance, arts, the return of market stalls and various cultural activities for all ages.
The annual festival was created in 2003 by Songlines and has been growing stronger each year as it continues to be an important gathering for increasing awareness of Aboriginal and Torres Strait Islander culture, and contribute to the process of political change, reconciliation and national excellence.
Share the Spirit runs from 11am – 6pm and is a FREE, non-ticketed family-friendly event that is drug and alcohol free.
As with every Songlines event, all people are invited to attend and a safe space is offered for all.
Live at the Bowl is an open-air performance series at the Sidney Myer Music Bowl running from January – April 2022. From home-grown favourites to international acts, audiences can enjoy a stunning program of music, dance, circus, community-led and family-friendly events right in the middle of Melbourne. Created by Arts Centre Melbourne, Live at the Bowl aims to bring joy to audiences and invigorate the creative sector. As we emerge from yet another year of closure, the second series is a significant moment for live performance.