Games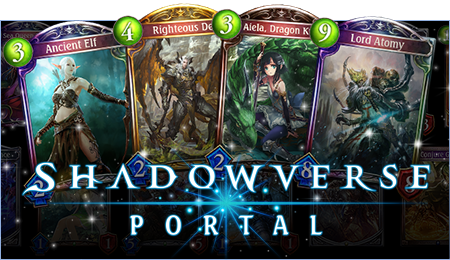 Published on March 14th, 2018 | by Admin
Shadowverse Announces $1,000,000 First Prize for Esports Grand Prix
Melbourne – March 13, 2018 – Japanese publisher Cygames has unveiled its 2018 esports calendar, revealing how YOU can win a million dollars, just for playing its hit strategy title, Shadowverse.
The announcement came as part of the Shadowverse Open Mid Season Special broadcast, which took place last weekend, and revealed the following highlights:
The Shadowverse Open series of online tournaments will continue, allowing entrants from more countries than ever before.
With one season already underway this year, the Shadowverse Open will continue, with another two seasons scheduled to take place this year. Not only that, but the competition will be extended to South-east Asia and Oceania, South America, and a wider number of European regions, extending Shadowverse's esports reach to over 120 countries.
The launch of the World Circuit, a series of major offline tournaments, including a collaboration with the world's most awesome esports festival, DreamHack.
The newly announced World Circuit will consists of three offline tournaments that ANYONE can take part in: DreamHack Tours (France, May 19-21), The South East Asia & Oceania Open (exact date and location TBD), and DreamHack Montreal (Canada, September 7-9). Each tournament will feature a prize pool of $10,000 and a chance to qualify for the World Grand Prix (see below).
How to qualify for this year's World Grand Prix – first prize A MILLION DOLLARS.
In order to determine who will fly out to Tokyo for this year's World Grand Prix, 2018's top Shadowverse players will be flown to LA or Singapore in October to take part in one of three Contenders Cups – one for the Americas, one for Europe, and one for South-East Asia and Oceania.
The following players will qualify for the Contenders Cups:

The winners of each of the World Circuit tournaments*
The winners of the Spring and Summer Pan-American or European Shadowverse Open online tournaments
The players with the most 2018 league points (league points can be earned across all competitions)
Finally, there will be spots for the winners of dedicated wild card tournaments that will take place in September
With a truly global reach, and with so many spots up for grabs, even Shadowverse newcomers are in with a chance of qualification for this year's World Grand Prix. It's never been a better time for competitive Shadowverse.

Check out Shadowverse at this year's PAX East and Anime Expo events, too.

*Note: winners of World Circuit tournaments will only qualify if they represent the local region. If a representative from outside the tournament region wins, then the qualifying spot will be awarded on the basis of league points

For more information about The Shadowverse Open, see the dedicated website:
shadowverseopen.com

And check out the trailer on youtube:
https://youtu.be/TFTl0ORPXBM