Games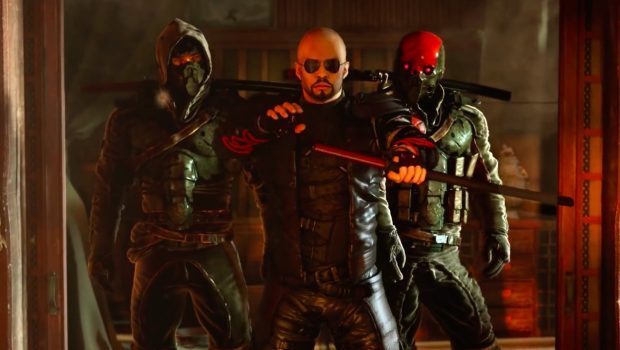 Published on August 23rd, 2017 | by Admin
SHADOW WARRIOR 2: BOUNTY HUNT PART 2 UPDATE NOW AVAILABLE
WARSAW  – Flying Wild Hog and Devolver Digital have released Shadow Warrior 2: Bounty Hunt Part 2, the next and final free DLC mission pack for the melee-centric FPS. Shadow Warrior 2 is 50% off through the week on PC, Xbox One, and PlayStation 4 to celebrate the new content's release and the first Shadow Warrior is free on Steam August 22 – 23 [http://store.steampowered.com/sale/shadow-warrior/].
The Shadow Warrior 2: Bounty Hunt Part 2 DLC delivers thirteen thrilling new missions, two spectacular new weapons, and three powerful new perks for Lo Wang and the gang. Strap on your katana and go for one last ride alone or in co-op through missions like Lost Girls, Missing Yakuza, and Danger Zone with new weapons like the Tactical Bullet Spewing Machine (TBSM).
Shadow Warrior 2 is the stunning evolution of Flying Wild Hog's offbeat first-person shooter following the further misadventures of former corporate shogun Lo Wang. Now surviving as a reclusive mercenary on the edge of a corrupted world, the formidable warrior must again wield a devastating combination of guns, blades, magic and wit to strike down the demonic legions overwhelming the world he inadvertently corrupted. Battle alongside allies online in four-player co-op or go it alone in spectacular landscapes to complete daring missions and collect powerful new weapons, armour, and arcane relics of legend.