Games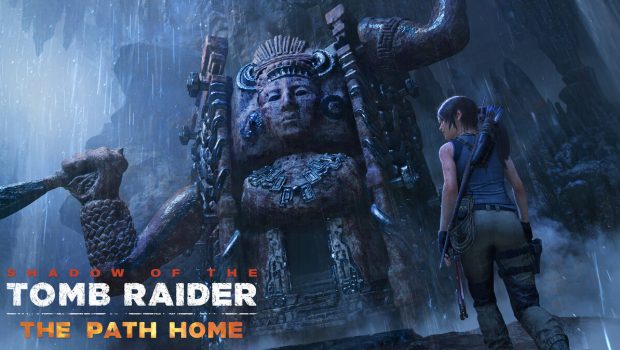 Published on April 30th, 2019 | by Admin
SHADOW OF THE TOMB RAIDER'S FINAL DLC "THE PATH HOME" IS OUT NOW
SYDNEY, 30th April 2019 – Square Enix®, Eidos-Montréal™, and Crystal Dynamics® are excited to announce "The Path Home," the final DLC adventure for Shadow of the Tomb Raider™, is available now. Out as an exclusive free download to all Season Pass holders, "The Path Home" is available for the Xbox One family of devices including Xbox One X, the PlayStation®4 computer entertainment system and Windows PC/Steam®.
Watch "The Path Home" DLC Trailer: https://www.youtube.com/watch?v=R4UDvtuv4z4
Following the end of Shadow of the Tomb Raider, the dust had settled and the battle seemed over. However, when allies go missing, Lara must search ancient tunnels to try and find them. Lara's new journey features a brand-new challenge tomb, which contains a secret that's been hidden for ages.
Also exclusive to the Season Pass are the new Midnight Sentinel outfit, which enables longer focus and perception durations, and the Silver Strike bow, which causes arrows to penetrate enemy body armour or even pierce multiple unarmoured enemies. In addition, the new Magic Touch skill allows Lara to consume fewer resources when crafting on the go. Completing the Season Pass additions, Score Attack and Time Attack are now playable for all tombs from the main game.
Shadow of the Tomb Raider is available now worldwide on Xbox One, PlayStation®4, and Windows PC/Steam.