Games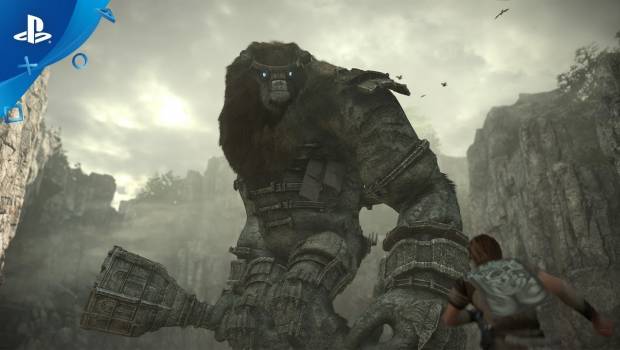 Published on January 29th, 2018 | by Admin
How Shadow of the Colossus on PS4 has changed the original for the better
Ahead of the launch of Shadow of the Colossus on 7 February, exclusively on PlayStation 4, Sony Interactive Entertainment visited Bluepoint Games in Austin, Texas, to see how the original version has changed for the better.
"The changes that come across in the game are very thoughtful changes," says Randall Lowe, producer on the new Shadow of the Colossus. "We worked hard to preserve the way the game felt, while making the control scheme more comparable to the Uncharteds and the Horizons of the world."
The iconic visuals of the new Shadow of the Colossus have had a monstrous overhaul including the fur – something you'll be staring at quite a bit as you struggle to scale each of the game's massive creatures. "We spent a lot of time on the fur tech, trying to make the fur lay and clump just right, getting the shading right and making sure it moves right when you're climbing through it," says Lowe.
Shadow of the Colossus on PS4 also features a full suite of Photo Mode controls, allowing for the creation of visually stunning and dramatic scenes.
You can view the new behind-the-scenes Shadow of the Colossus video here.
Head to the PlayStation Blog to see the blog post in full, including details on how Bluepoint Games has remastered a ground-up rebuild of this legendary gaming experience.
For the latest PlayStation news, follow PlayStation Australia on Facebook, Twitter, YouTube and Instagram.