Films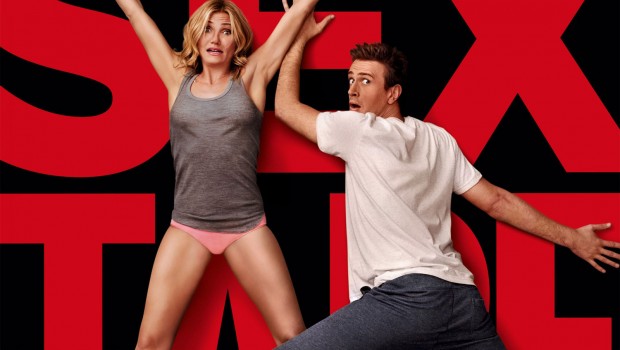 Published on July 23rd, 2014 | by Curtis Mayfield
Sex Tape – Film Review
Reviewed by Curtis Mayfield M-H on July 16th, 2014
Sony Pictures presents a film by Jake Kasdan
Produced by Todd Black, Jason Blumenthal and Steve Tisch
Written by Jason Segel, Kate Angelo and Nicholas Stoller
Starring: Cameron Diaz, Jason Segel, Rob Lowe, Rob Corddry, Ellie Kemper
Music by Michael Andrews
Cinematography: Tim Suhrstedt
Editing by Steve Edwards and Tara Timpone
Running Time: 94 minutes
Rating: MA15+
Release Date: July 16th, 2014
Director Jake Kasdan created an unassuming commercial giant when he paired up Jason Segel with Cameron Diaz in 2011 for Bad Teacher. The movie received mixed reviews but took over $100 million and due to that insane amount of money a sequel is being released later this year. But in the mean time Kasdan, Segel and Diaz have come together to try churn out more comedy chemistry with Sex Tape.
Anne (Diaz) and Jay (Segel) are a young married couple with two kids and no sex life. That last sentence was to the point because that's exactly how this movie works. The setup is put into motion straight away as the opening scenes show the two having wonderful sex throughout their college years (with quite bland narration from Diaz) that are soon replaced by scenes of married life for the two: cleaning, raising children and working. Anne writes a successful blog about motherhood while Jay works as a recording engineer. In an attempt to get the spark back into their marriage the two decide to make, yes you guessed it, a sex tape. It's quite clear where this plot device is taking the two but just go along with it. After recording the video on his iPad, Jay decides to keep it but accidently uploads it onto Cloud and begins to receive anonymous texts from somebody threatening to upload the video onto the web. Thus begins the mundane race to find out who has the tape before…I think you get it.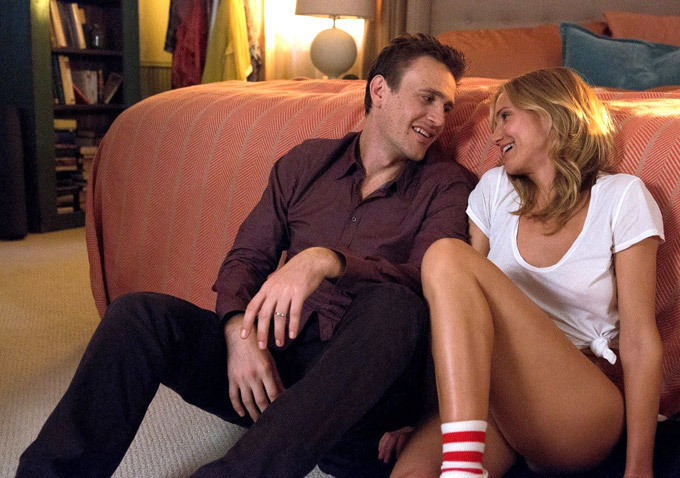 It soon becomes clear that this movie is basically a long, MA rated version of How I Met Your Mother with Anne and Jay's playful relationship being a reflection of Marshall and Lilly's. Diaz is really nothing to rave on about and Segel manages to limp over the finish line with some poorly written jokes. The true comedy lies in the supportive roles with Rob Corddry (Robby) and Ellie Kemper (Tess) playing friends of the couple. A truly brilliant and rare scene of this hilarity is seen when Corrdy's character questions Jay about making a three hour-long sex tape:
"Robby: Who has sex for three hours?
Jay: We did!
Robby: That's the length of the movie "Lincoln". You did the full Lincoln."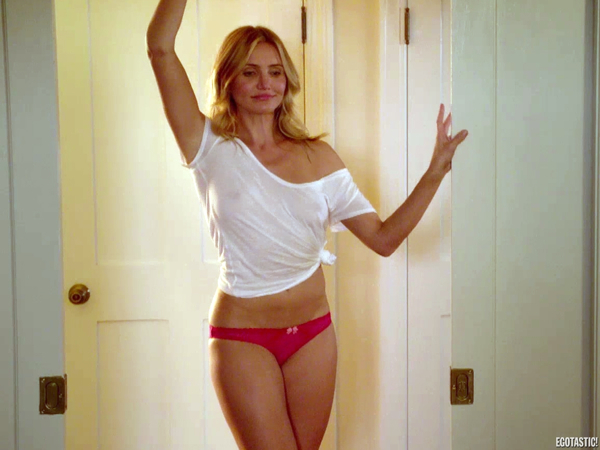 Unfortunately, quality banter like this is few and far between with everything else relying on nude scenes and unfunny dirty jokes. For those who insist on seeing this movie you are still in luck as not all is lost. Rob Lowe appears for about ten hilarious minutes as Anne's soon to be boss. Lowe's character is basically written the same as his role in Parks and Recreation but this time there's more coke snorting and death metal. The familiarity of these major and minor characters goes to show that the writing by Kate Angelo (The Bernie Mac Show), Jason Segel (Forgetting Sarah Marshall) and Nicholas Stoller (Get Him To The Greek) repeats itself and that these talented people have created much superior works in the past. It's just a shame that this combination of writers couldn't produce something better.
Comical movies about mid-life antics, such as Judd Apatow's This Is 40, have a more desirable affect on audiences. These kinds of works don't put sentimental garbage down viewer's throats and might actually bum you out while making you laugh. They also feature decent acting and funny jokes. It would have been nice if everybody involved in making Sex Tape had followed suit. The tagline on the movie poster for this film reads: "A movie about a movie they didn't want you to see". This rings true in so many ways.
Summary: Unfortunately, quality banter is few and far between with everything else relying on nude scenes and unfunny dirty jokes.