Hardware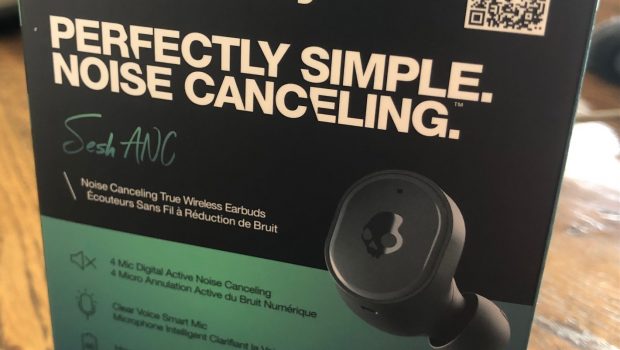 Published on August 28th, 2023 | by Rob Mammone
SESH ANC Skull Candy wireless earbuds Review @skullcandy
Summary: SESH ANC Skull Candy wireless earbuds are superior to many in the market, and make your podcasting and music listening on the go pleasurable and fantastic!
While I'm old enough to have been around when the first Sony Walkman hit the shelves back in 1979, I never really got into the walk and listen mania that swept the world during the 1980s. I did, at the very tail end of it all, buy a portable CD player which, looking back on it now, was complete lunacy.
Fortunately, today we have much better technology. As an early adopter of podcasts, I've been forever listening to people nattering on about all sorts of things, usually with a pair of headphones trailing out of a pocket and getting in my way in all sorts of uncomfortable situations.
Thankfully, over the years the smart people designed wireless earbud alternatives and the SESH ANC Skull Candy wireless earbuds are for me, top of the range material.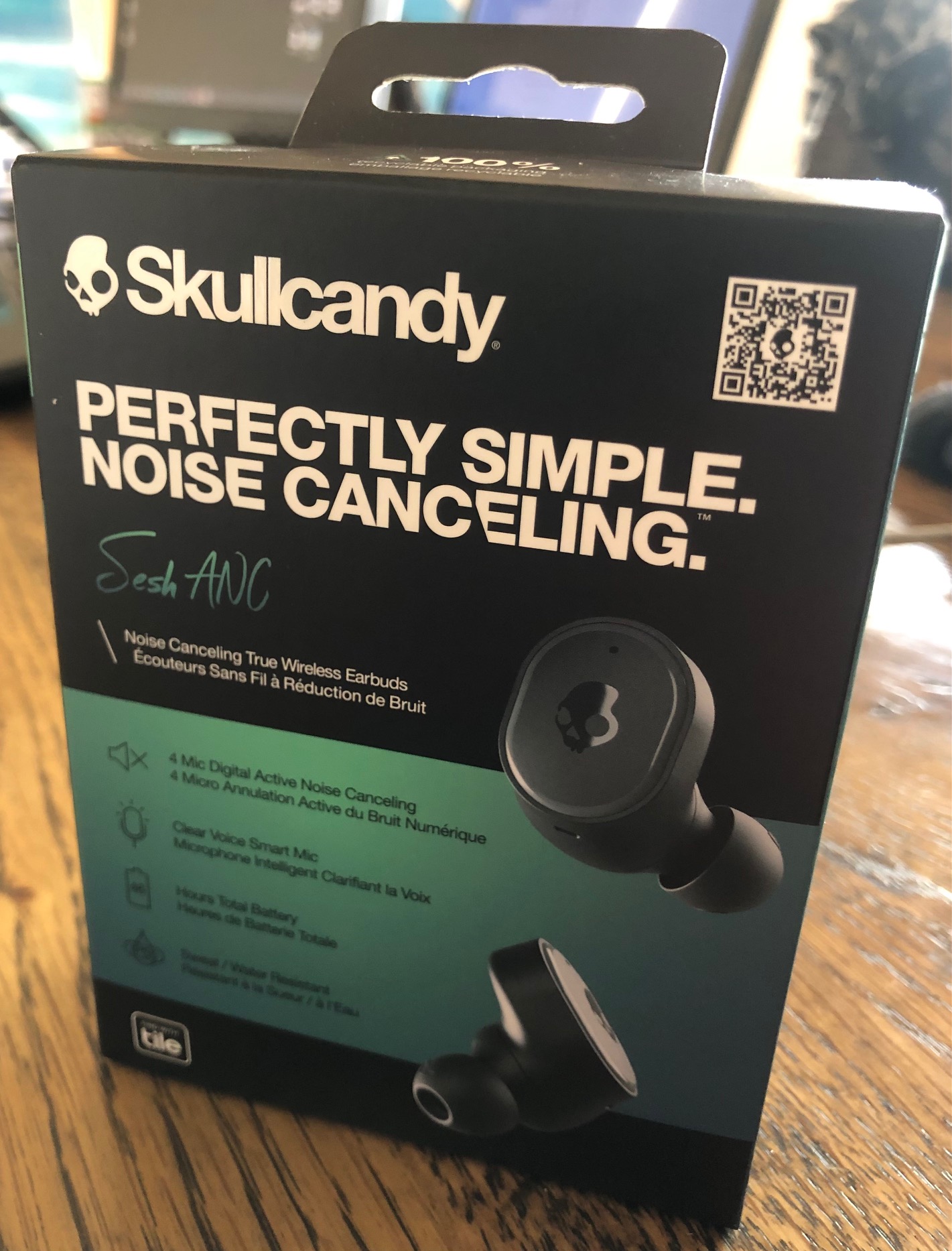 Lets get the boilerplate out of the way. Total battery life when fully charged is 46 hours, and the earbuds are sweat (for those of you who like to listen while in the gym or running the tan) and water resistant (for doing all those active things while its raining). They come with a range of two differently sized silicon caps to ensure they fit comfortable in just about anyone's ear canal. They come in black, which means the SESH ANC Skull Candy wireless earbuds are by definition cool to look at. And most importantly, unlike some other brands I won't name here, they fit so comfortably its like they're not even in your ears.
Out of the box, the SESH ANC Skull Candy wireless earbuds look great. The chunky recharging case fits nicely into your hand, and securely holds the earbuds themselves. Amusingly, there are paper instructions (what is this, 1997?) including a page devoted to a simple and quick fast set up, and then a larger, fold out black and white page advising users how to access all the different functions on the earbuds themselves.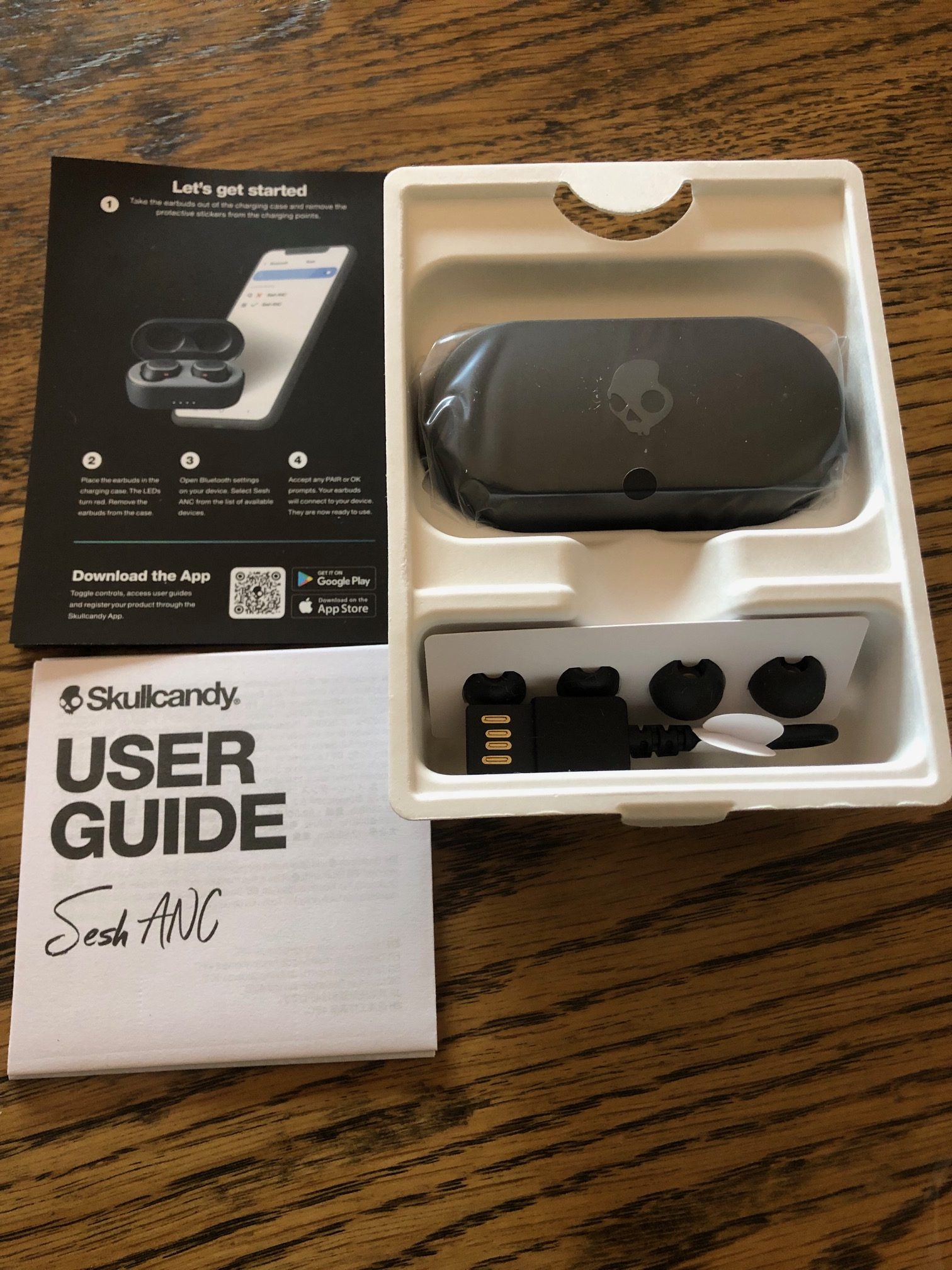 If I had one criticism, it would be that there's way too much to remember about how many times you have to tap each earbud to pause/start/fast forward/rewind/etc etc. Leave all that to the app – I just want to plug and play instead of basically cramming for an exam. Anyway, just my two cents.
The SESH ANC Skull Candy wireless earbuds also has an app allowing the user to to adjust the Equalizer, engage the noise cancellation software and a number of other functions that is useful to have in one place. The app is easy to use, a pleasure to look at, and makes accessing the features of the SESH ANC Skull Candy wireless earbuds simple.
So…they feel great in the ear, the look great to the adoring people watching you strut by whole wearing them. What about the listening experience?
Great. Just great. The SESH ANC Skull Candy wireless earbuds offer a range of listening experiences – if you're into podcast, you just get the basics – clear audio (well, as clear as the microphones and studio set up of your favourite podcasts allow) that is a pleasure to listen with no fuss.
As for music – I'm no audiophile, but the music blasting through the SESH ANC Skull Candy wireless earbuds really does sound great. Sure, it's not going to be an absolutely, straight from the masters sonic nirvana experience, but you do get great reproduction of all the elements and thankfully (for someone who has abused their ears too much over the years with a lot of dodgy music) the sound controls don't allow you to jack the volume to the level you turn your brains to a mushy soup.
I highly, and I mean highly, recommend the SESH ANC Skull Candy wireless earbuds. The noise cancellation is spot on. You can go hands free with your phone conversations without much in the way of hassle (I've been talking to my bank while writing this review and there's been no problems). The earbuds have a phenomenal battery life (I've been listening to these for a couple hours a day for the last week with no need to recharge at the moment). They look and feel great. The SESH ANC Skull Candy wireless earbuds are definitely something you should consider buying!