Events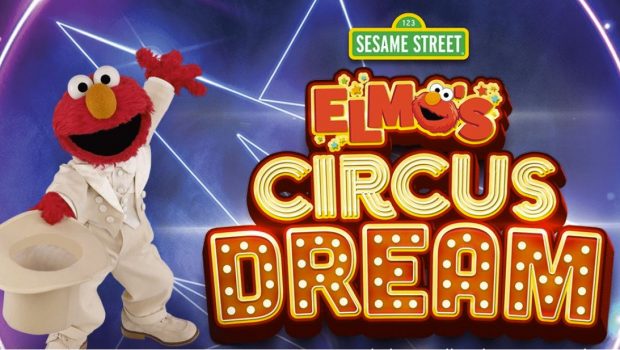 Published on September 25th, 2023 | by Andrew Bistak
Sesame Street Elmo's Circus Dream Review (2023)
Elmo and his friends are back in Sesame Street Elmo's Circus Dream (2023) that is a smaller incarnation of the 2019 Sesame Street Circus Spectacular that makes it ideal for the younger audience due to its performance time of 65 minutes, including a 15-minute intermission. Consider it a circus made for kids with the backdrop of Sesame Street. Further, tickets are split into general admission and VIP with the later allowing children to have their photo taken with Elmo plus they are given a show bag to celebrate the experience.
The premise behind Sesame Street Elmo's Circus Dream is that Elmo and his friends want to join the circus as they are invited by the Ringmaster to follow their dream and find their perfect circus match. Joining the Sesame Street Troupe of Elmo, Abby, Cookie Monster, Grover, Bert and Ernie are six dancers who would not look out of place on a popular children's program, jugglers, acrobats and a hula hoop dancer who all amazed the audience with their amazing circus arts. Although there were no "real" animals in this performance, our girls loved the dancers dancing to the Baha Men Who Let the Dogs Out!
While the circus artists themselves wow the audience with their amazing abilities, the highlight was definitely The Incredible Yeneta Brothers with Luel Belay spinning and throwing Nahome Wosene around at an amazing speed with just his feet. A feat of strength indeed. Further Lidia the Hula Hoop dancer defied gravity with the number of spinning hula hoops, including a very clever juggling act with Luel Belay. However for younger audience members, it was Elmo, the Cookie Monster (song) and a clown act with Bert and Ernie that had our children bursting with smiles and laughs.
Final Thoughts?
This theatre style circus performance was not only well presented but really engaged the younger audience with its Sesame Street characters and wonderful circus artists. It literally felt like being transported into a TV kid's show with all the glitz and glamour, including songs and stunning stunts, particularly from the two brothers. Best of all, it's a very family friendly performance and the running time ensures younger children will be immersed and engaged throughout the entire production.
For more information, please visit https://www.sesamestreetcircus.com.au/