Games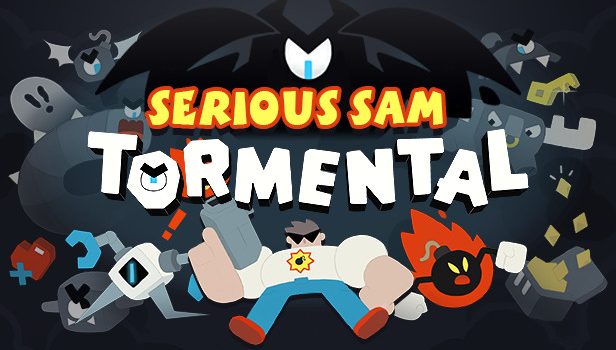 Published on April 9th, 2022 | by Adrian Gunning
Serious Sam: Tormental Blasts Out of Early Access!
Serious Sam: Tormental is a 3D rogue-lite top-down shooter where you blast your way through the tormented mind of the demigod of destruction Mental, as he imagines worlds and monsters that stand on your path towards his inner ego. Got it? Originally released into Steam Early Access as part of Croteam's Incubator program in 2019, the game is now fully upgraded and ready to unload!
Deep in an abandoned temple lies a cursed artefact, an ancient device capable of the unthinkable; Could this be the key to enter the mind of the god of destruction: Mental? This may be 'Serious' Sam Stone's only chance to delve deep into the twisted world of Mental's wicked imagination, where his quest will lead him into battle against reckless hordes of monsters. You know, the usual.
The full release of Serious Sam: Tormental introduces a new area called The Fortress that features new enemies and Elite variants, and Torments – special runs with preset starting weapons, powers, and conditions, with leaderboards for each. The update also includes dozens of new weapons, perks, powers, quests, music and even a brand new character, Ugh Zan Jr!
STRAP IN.
Features:
Procedurally generated dungeons, characters with unique abilities, randomised pools of powerful upgrades, tons of fun Serious Weapons.
Secrets and links to Mental's identity, giving you more goals than just "defeat the final boss". You will need to beat many challenges in order to stop Mental once and for all.
Discover hidden ideas inside of Mental's mind – what enemies, weapons, and items is he imagining to use in the real world? Acquire those ideas, and use them yourself.
Gather & combine gun parts to construct unique powerful weapons.
Beat various challenges to unlock new worlds, characters, weapons and upgrades.
Play together in local Co-op mode. Face stronger bosses, compete for (or share!) XP and revive each other with ankh pickups!