Hardware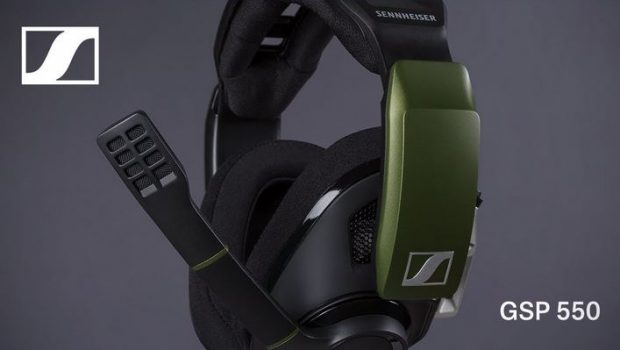 Published on October 9th, 2018 | by James Wright
Sennheiser GSP 550 Gaming Headset Review
Summary: Sennheiser GSP 550 Gaming Headset providers gamer with pure audio bliss!
Audio experts Sennheiser have launched their latest high-end gaming headset with the GSP 550 that offers unadulterated high-fidelity 7.1 Dolby surround sound to enhance your gaming worlds plus a noise-cancelling broadcast quality boom mic to ensure that your teammates can hear your battle orders. Sure, it does come with a higher cost than some of its competitors but it certainly meets the brief for gaming audiophiles.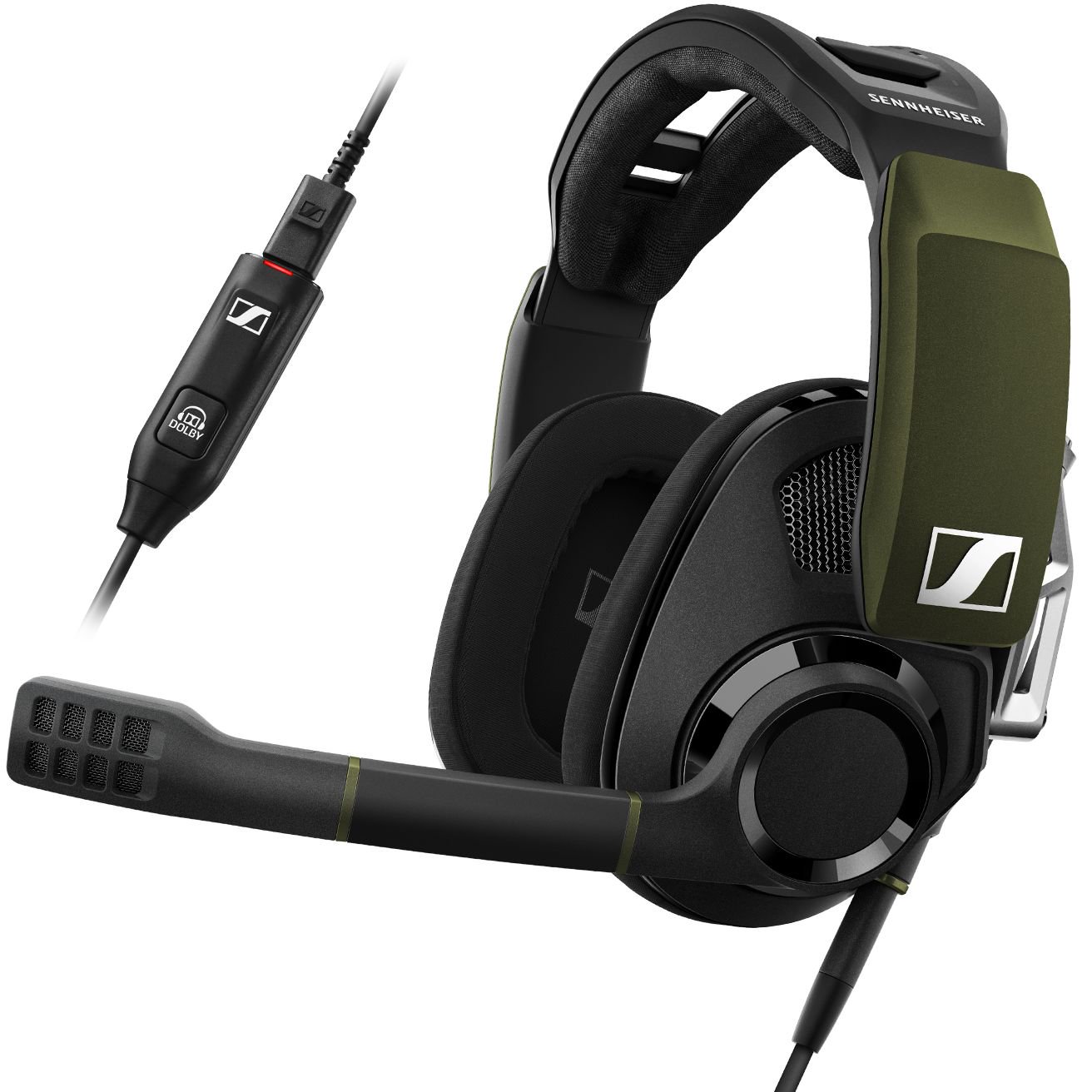 Additionally, the Sennheiser GSP 550 Gaming Headset boasts a high quality build and more importantly, a very comfortable experience thanks to the dual-axis hinge system and breathable ear pads. However before we jump into our review, let's see what under and over the hood of the GSP 550.
Technical Data
Wearing style: Headband
Impedance Headphones: 28 Ω
Connector: USB
Frequency response (Microphone) Microphone: 10–18,000 Hz
Frequency response (Headphones) Headphones: 10–30,000 Hz
Sound pressure level (SPL) Headphones: 107 dB
Ear coupling Headphone: Over-ear
Cable length: 1.7 m Dongle cable / 1.2 m USB cable
Weight: 358 gr
Pick-up pattern Microphone: Bi-directional ECM
Microphone sensitivity Microphone: -47 dBV/PA
Transducer principle (headphones) Headphone: Dynamic, open
As you can see, the Sennheiser GSP 550 Gaming Headset definitely packs a bunch.
Unboxing
Well-packed from Sennheiser, the first thing that we noticed about Sennheiser GSP 550 Gaming Headset was the design of the product because not only does it feel comfortable but everything is located in easy convenient reach. The build quality feels very sturdy and more importantly, it's relatively lightweight at just 358 grams.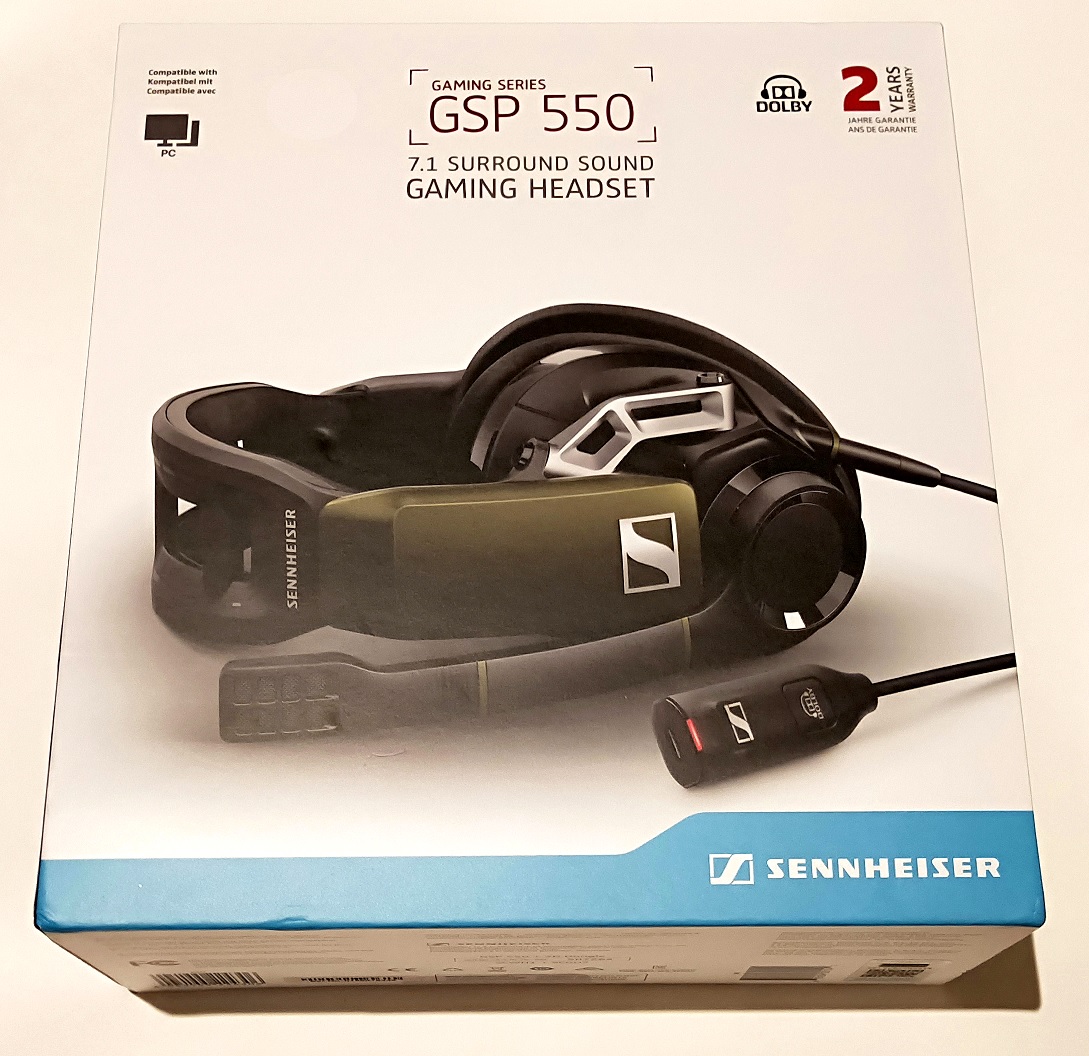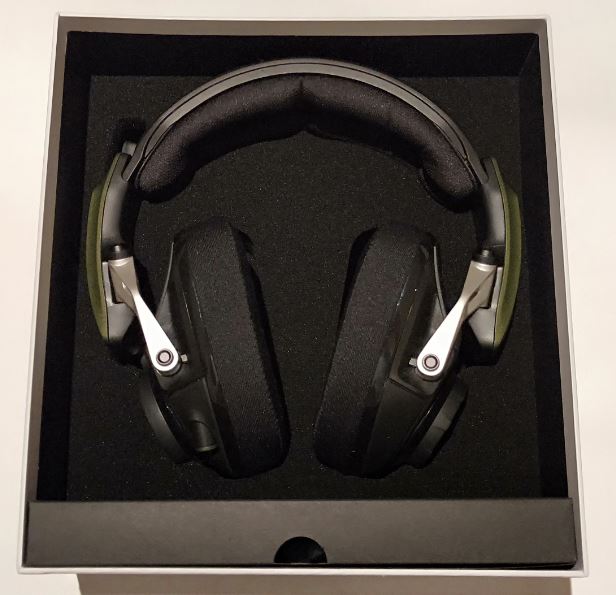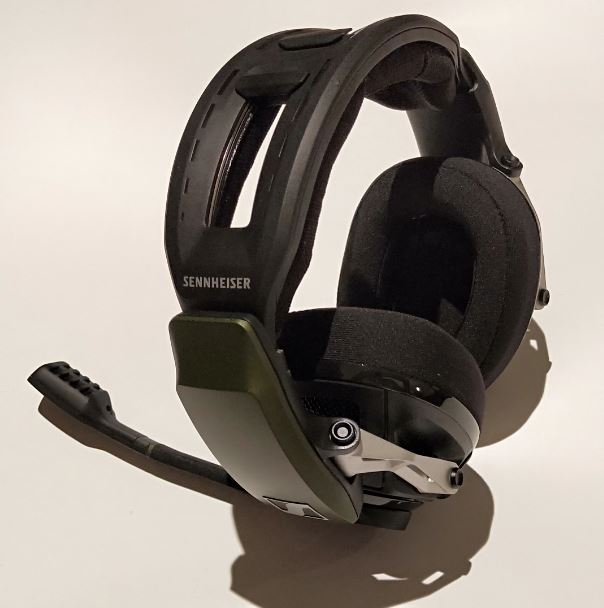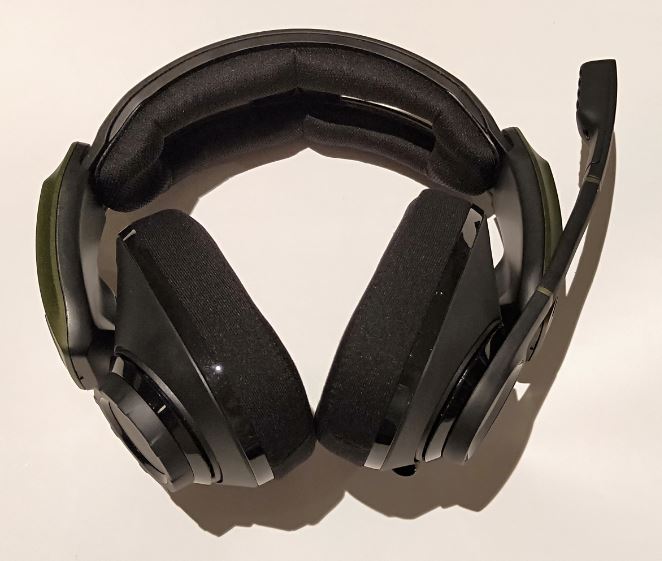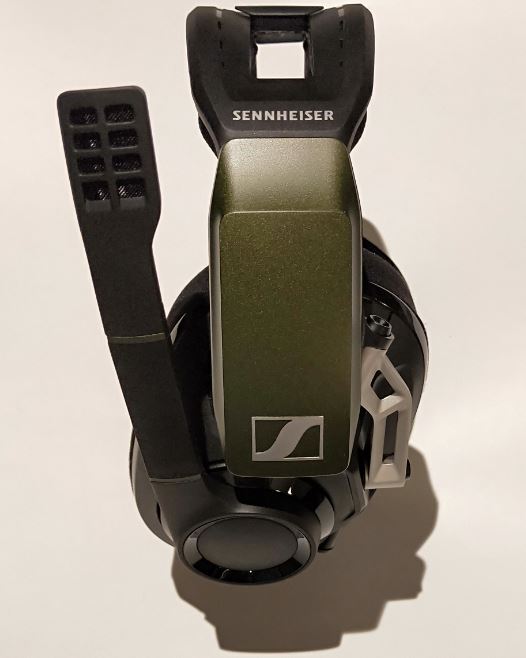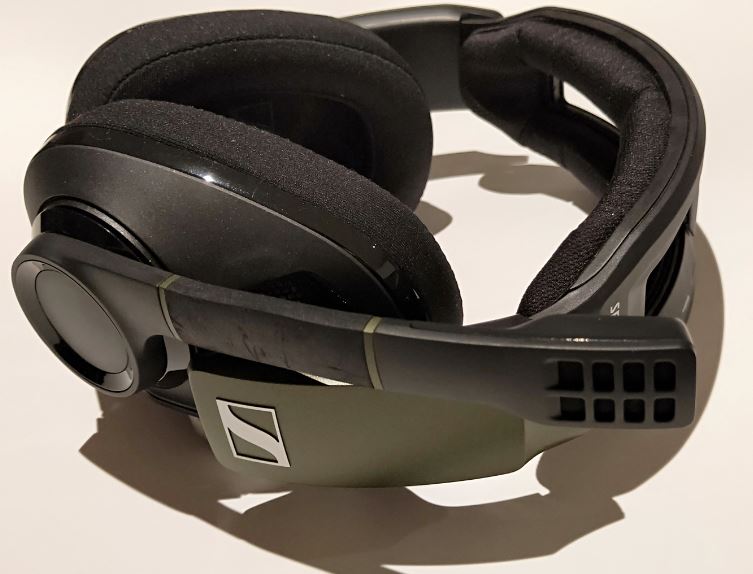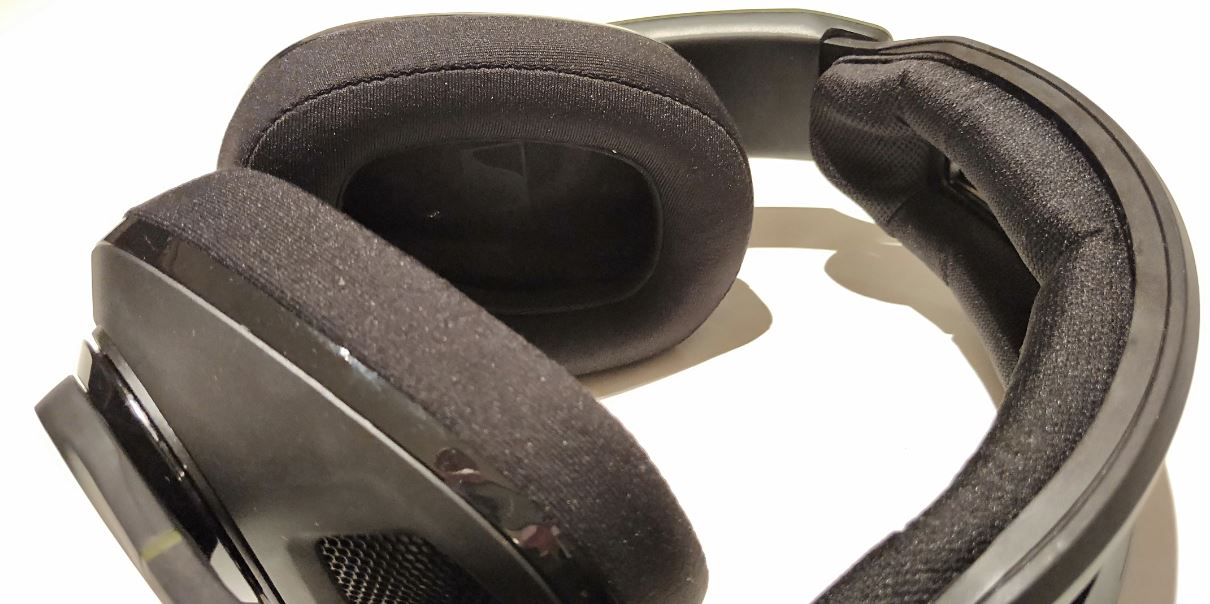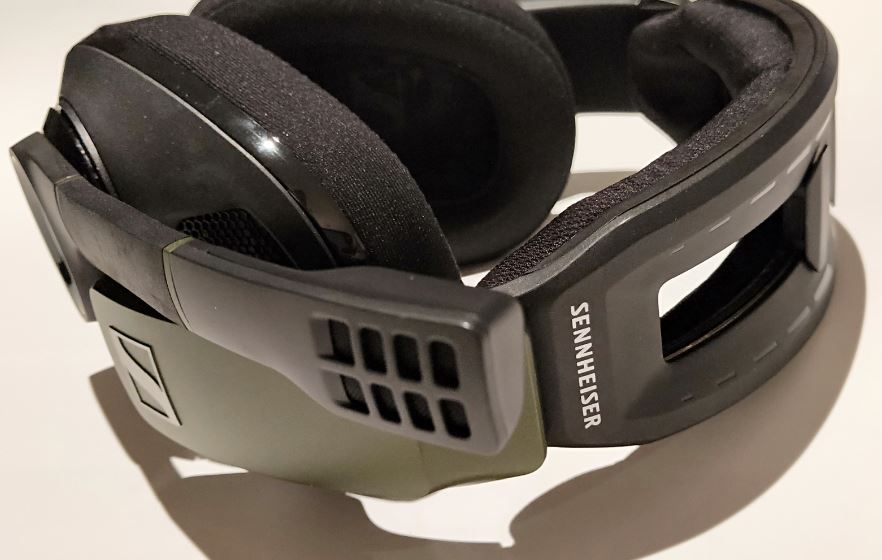 The colouring of the headset is black, however there is a military green on the sides which suits this high-end product well, especially with is gaming design. Adding to its design is the layout of controls on this headset. On the right ear, there is a rotating dial that allows you to increase or decrease the audio and the dongle features an option to enable or disable the Dolby Surround.
Adjusting the headset for your head and ears is quite easy and with the 2-axis metal hinge system and adjustable headband, this ensures that everyone can find their best fit and the open acoustic design doesn't feel too heavy on your ears. Although you can directly plug the headset into your PC, you do need to install the Sennheiser software to maximise your audio experience to customize your audio and access the presets.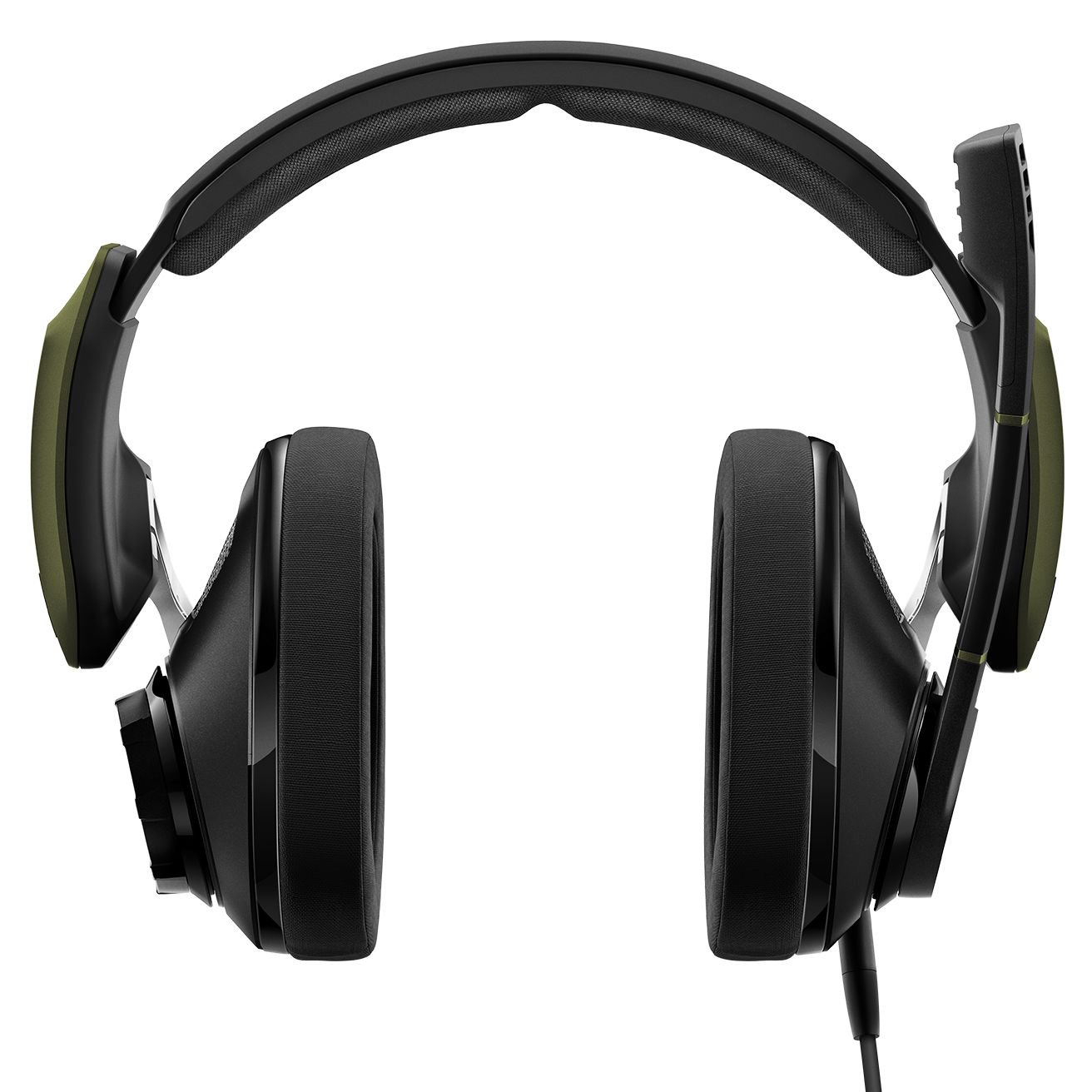 Playing Shadow of the Tomb Raider and Battlefield 1 for hours upon hours provided an enjoyable gaming experience. Furthermore and with the inclusion of the breathable ear pads, this ensures that your ears don't sweat and with its weight, it feels quite good for longer than long sessions. Then you have the extremely lengthy cable which gives you the freedom to move around your PC gaming rig without the worry of it being unplugged. So all in all, the design of the Sennheiser GSP 550 Gaming Headset is great.
We tested the Sennheiser GSP 550 Gaming Headset with a variety of games, music genres and films and this product performed exceptionally well. Some of the highlight for us included the aforementioned gaming titles plus Forza Horizon 4, Overwatch and World of Warcraft which created some good levels from lows to highs.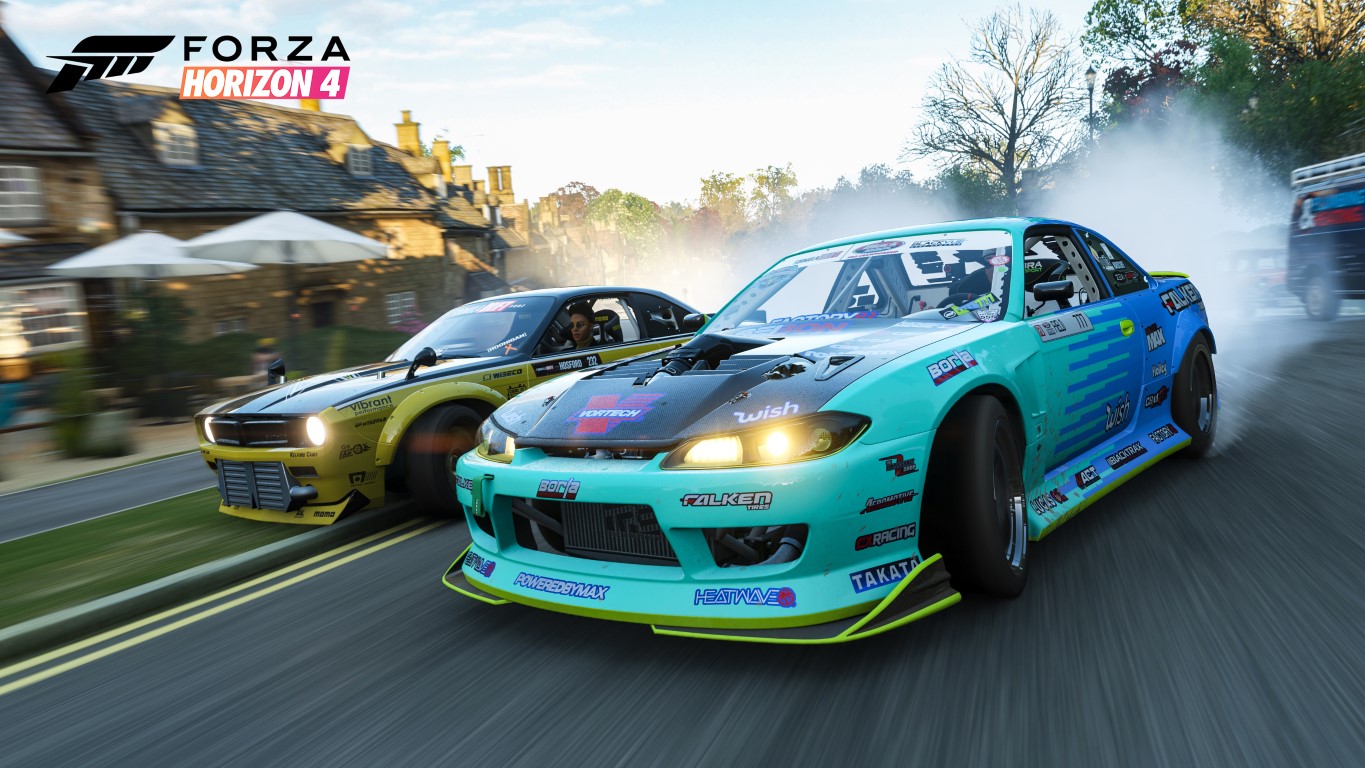 For games, the Dolby Surround option was great that really enhanced our audio in our games, especially its directional audio and furthermore, the audio was crisp and clear with no distortion whatsoever. This was quite noticeable in Shadow of the Tomb Raider due to the background ambience of its audio that definitely made the gaming world a more immersive experience.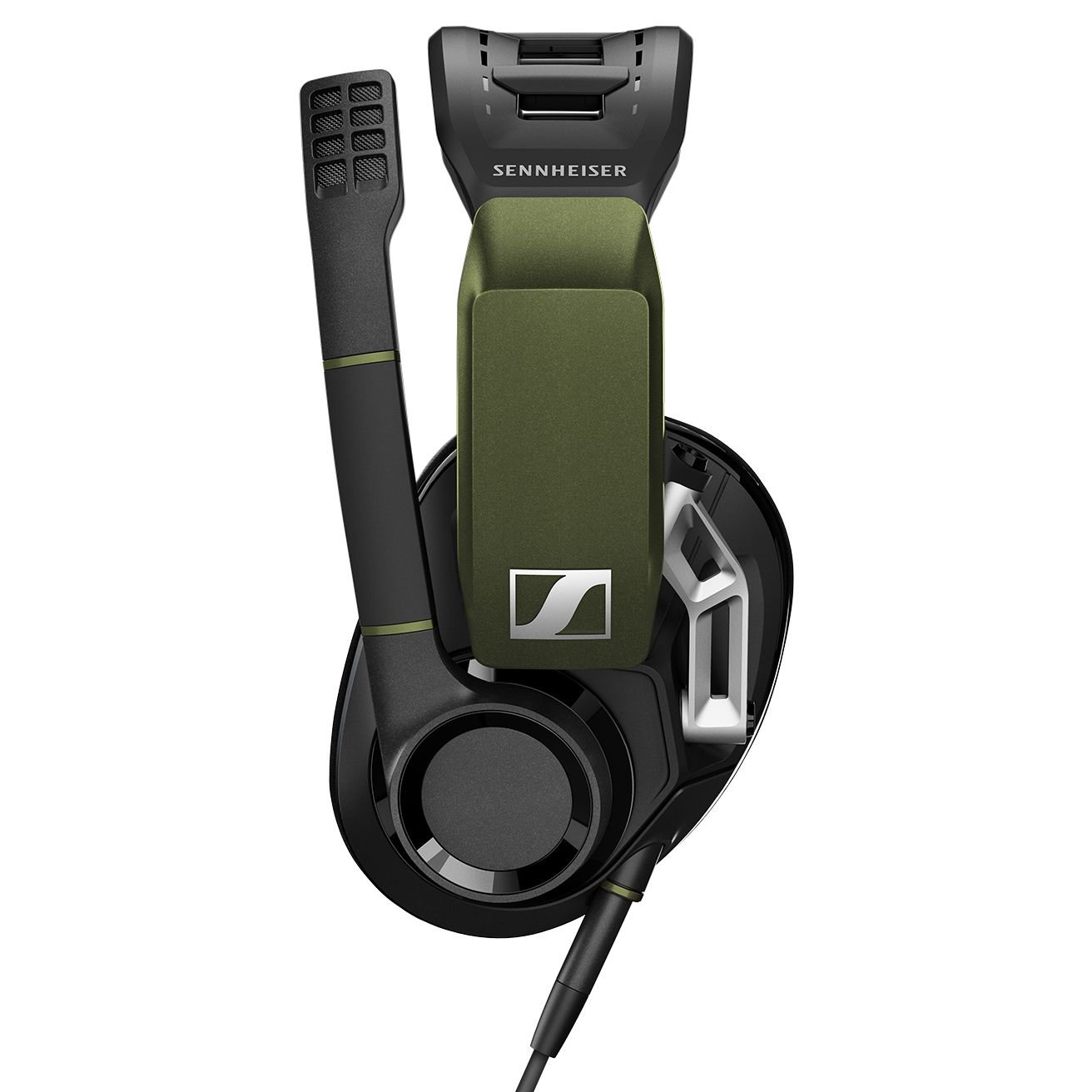 Bass works well on the GSP, especially in first person shooters from various sounds of weapons or explosions and I like how these levels can be tweaked from the software if needed. So if the explosions or bullets are a little loud and you want to communicate more with your team, a simply tweak helps balance this combination. The boom mic also features noise-cancelling technology which minimises background sound and my teammates and colleagues had no issues with this feature, reporting that my voice was quite clear without any disruptions.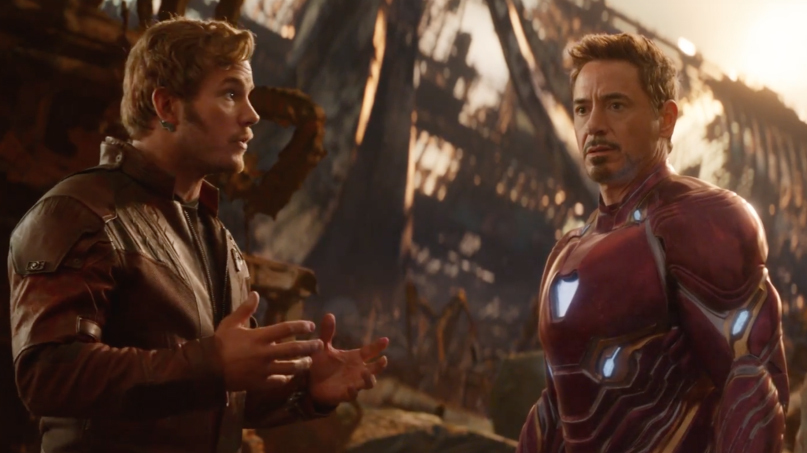 Music from artists such as George Ezra, Khalid and Ariana Grande and films like Justice League and The Avengers: Infinity War sounded great through the Sennheiser GSP 550 Gaming Headset which makes this headset an all-round product. However at its core, this is a gaming headset and more importantly, it achieves this title well.
Final Thoughts?
With a recommended retail price of $399AUD (October 2018) the Sennheiser GSP 550 Gaming Headset provides the gamer with some excellent audio quality. The Dolby Surround works very well and if you want to take your PC gaming to a whole new level, it's hard to beat the Sennheiser GSP 550 Gaming Headset when it comes to pure audio quality.
Recommended!
For more information, please visit https://en-au.sennheiser.com/gaming-headset-pro-gsp-550