Hardware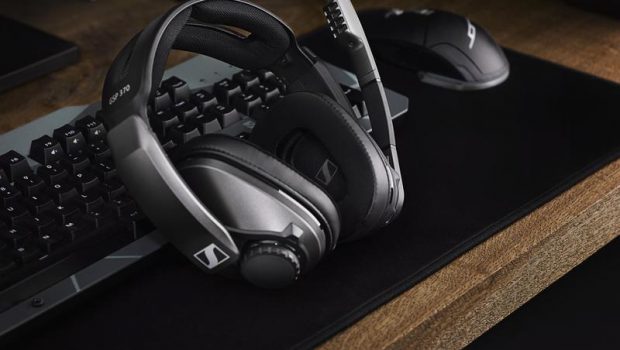 Published on November 10th, 2019 | by Alex Novus
Sennheiser GSP 370 Gaming Headset Review
Summary: Sennheiser GSP 370 Gaming Headset boasts exceptional audio plus amazing wireless capabilities!
Sennheiser is a name associated with audio quality and their new GSP 370 Gaming Headset is no exception to this rule. However while it boasts some impressive audio on all levels, it is comfortable and boasts an impressive 100-hour battery wife for your PC or PS4 gaming needs. At its core, the Sennheiser GSP 370 are over-ear headphones which as managed are very comfortable, especially for those longer than long gaming sessions thanks to the memory foam ear cushions and padded headband.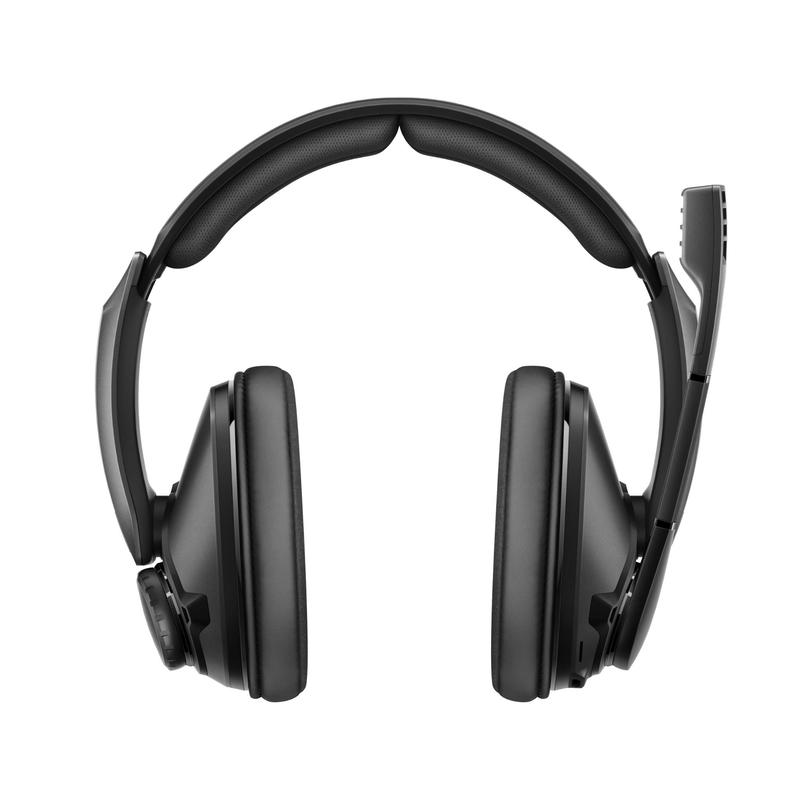 Box Contents
GSP 370 Wireless Gaming Headset
GSA 370 Wireless Dongle
Micro USB Cable
While these are wireless headphones, it does come with a USB dongle that simply connects to your PC or PS4 and presto, you can literally cut the cords. The dongle is also compatible with the Mac, however do people still game on the Mac? Nonetheless, this product can also be used to watch movies or listen to music but at its heart, it is a gaming product and one that works well. To charge the product, you simply connect the included microUSB cable into the headset and charging will commence. In terms of charging speed, I would have preferred USB-C, however you can't game all day.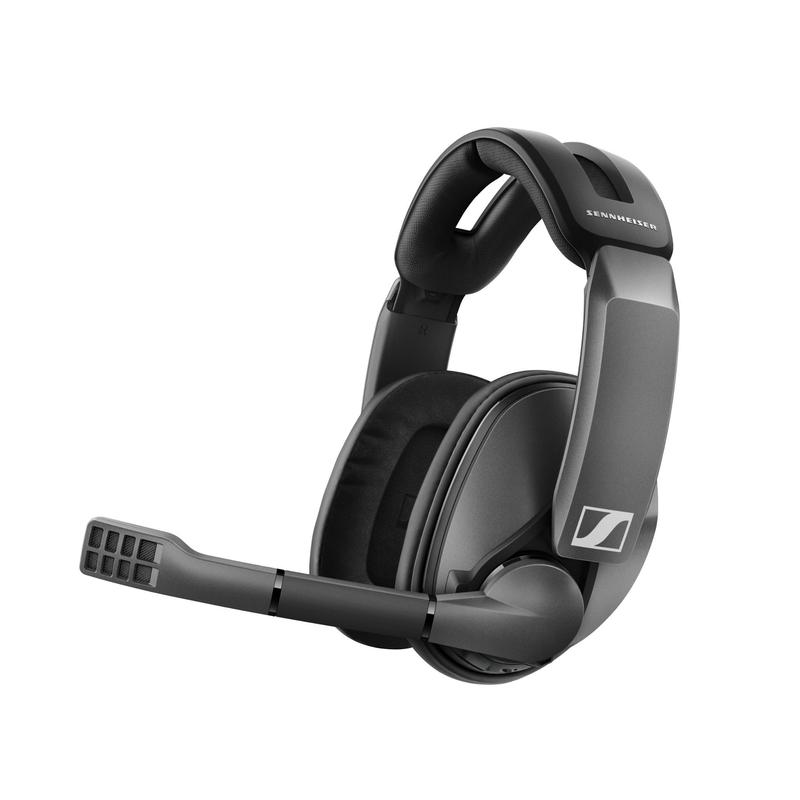 Controls are well placed on the GSP 370 with a dial or wheel built into the earcup to control volume and the boom mic also supports noise-cancellation and to mute, you simply lift it up. If you're using this on a Windows system, you can download the Sennheiser's Gaming Suite that allows you to tweak the native settings of this device, including the microphone. Furthermore, we had no issues with the wireless connection thanks to Sennheiser's low-latency wireless technology which produced no drop outs of distortion whatsoever.
The audio produced by the headset was great and mids and lows were perfect, including the smooth bass of this product that didn't become distorted. Games such as Red Dead Redemption 2, Borderlands 3 and Ghost Recon: Breakpoint all sounded excellent on the PlayStation 4, including the multiplayer components. The microphone also done a good job at almost eliminating all background noise which is ideal for online play. Movies also sounded quite crisp as did music.
A special mention should be made about Fortnite and Call of Duty Modern Warfare on the PC with our teammates and enemies reporting no issues with the high quality boom mic on this product. With that said, these two games sounded phenomenal on the headset with larger than life audio to help immerse you into these virtual battlefields.
Final Thoughts?
The Sennheiser GSP 370 Gaming Headset is definitely a deluxe gaming product and if you're in the market of upgrading, it would be hard going past the GSP 370, especially when it comes to comfort and almost unparalleled audio quality. Well made from the ground up and more importantly, well made for audio gaming!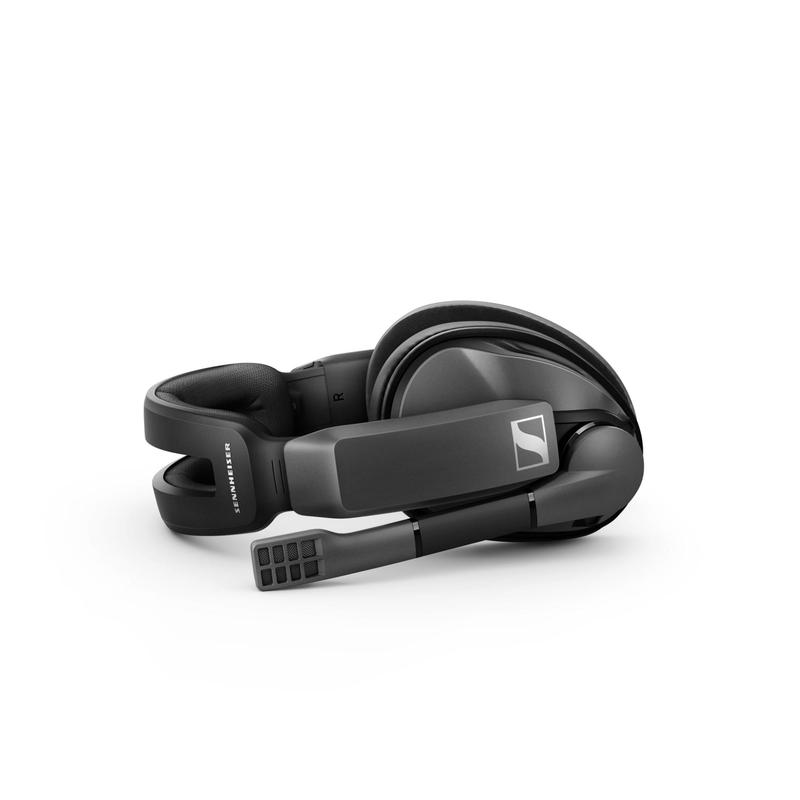 Features
Pure sound. No strings attached.
With up to 100 hours of battery life, the wireless GSP 370 is the perfect gaming headset for everyone who loves the Sennheiser gaming sound but wants wireless freedom.
Wireless gaming
Compatible with PC, Mac®, and Sony PlayStation® 4 the USB Dongle delivers wireless freedom with low-latency and near zero delay.
Award-winning audio
The GSP 370 over-ear headset is based on the same closed acoustic technology as the award-winning GSP 300. Integrated digital sound processing enhances the audio experience to give users exceptional bass performance and acoustic clarity.
100 Hours of battery life
Thanks to a low power consumption and a long-lasting integrated battery, the GSP 370 has an exceptional battery life of up to 100 hours. And if the battery runs out? No problem, you can continue to use it while you are charging.
Noise-cancelling microphone
Like all other Sennheiser gaming headsets, the GSP 370 features a broadcast quality noise-cancelling microphone, which actively minimizes background noise and can be muted by simply lifting the boom arm.
Perfected comfort
The GSP 370 improves on the excellent comfort of the GSP 300. It features the dual material earpads, with a leatherette exterior or sound insulation and a suede like material on the inner parts, to reduce heat build up and sweating around the ears.