Films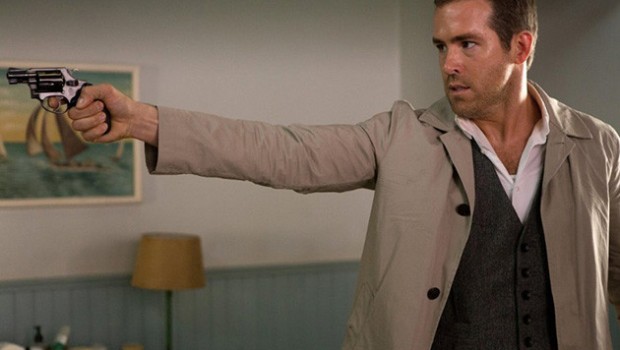 Published on July 23rd, 2015 | by Curtis Mayfield
Self/less – Film Review
Reviewed by Curtis Mayfield M-H on July 10th 2015
Roadshow Films presents a film by Tarsem Singh
Written by David Pastor & Álex Pastor
Produced by Ram Bergman, Peter Schlessel & James D. Stern
Starring: Ryan Reynolds, Ben Kingsley, Mathew Goode, Natalie Martinez, Derek Luke & Victor Garber.
Music by Dudu Aram & Antônio Pinto
Cinematography: Brendan Galvin
Edited by Robert Duffy
Running Time: 116 Minutes
Rating: M
Release Date: July 23rd 2015
Oh Ryan Reynolds, you cheeky hunky bastard. Though you're a handsome Tinseltown leading man, your acting rocket ship still hasn't quite landed in the Hollywood heavens just yet. But nobody can blame you for not trying. You reached for gold with Green Lantern but fell short of the comic book movie glory you were promised. Reynolds has also dabbled in becoming an action star with roles in Safe House and R.I.P.D. which had him acting opposite legends Denzel Washington and Jeff Bridges respectively. Now comes Self/less, a thriller with some heart, a solid cast and an interesting enough plot for Reynolds to get stuck into it.
The story starts with a terminally ill billionaire named Damian who's played amazingly (of course) by Ben Kingsley. His cartoonish American accent is so much fun to listen to it's a shame we don't get to hear it throughout the movie since he dies off early. This is no spoiler as his character lives on but in a different actor. Damian knows the end is coming and has things left to do on this planet. In order to live on forever, he takes a chance on hiring the services of a mysterious organisation that claims they can transfer a person's mind from one body to another. The business is called 'shedding' and is managed by the suave and calculated Albright (Mathew Goode). Damian is skeptical at first but after things pan out he is given the ultimate gift of having an older, wiser mind inside a youthful body, then presto, happy times all around. This is when Reynolds takes over playing Damian. He goes out clubbing, drinking, and screwing anything with a pulse. Great! A wealthy white cutthroat businessman is given immortality! Hooray. But after sometime things become a little less fun and little more sinister. Damian begins to experience hallucinations that seem more like memories than anything else. He discovers that his host body wasn't made in a lab and that bodies are taken, not grown. The memories he's experiencing belong to a family man who had fallen on hard times and sold his body to Albright. Damian searches for this family and finds a very confused Madeline (Natalie Martinez) who thought she lost her husband to a tragic accident. From this point the action takes over and the plot becomes a little uneven.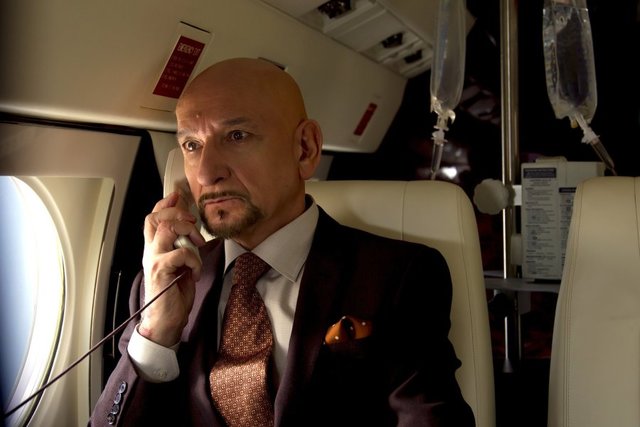 Cinematographer Brendan Galvin really hits his stride by giving the film a look that consists of both grimy and sleek elements that meld nicely. The camera is often showing us the pleasing surroundings the characters are situated in. Whether it's a literal gold plated room with amazing chandeliers or a New Orleans nightclub, the scene is wonderful to look at. Reynolds (38) does a good job of portraying a man who has lived many decades and feels a need for redemption. The third act of the plot turns away from the existential concerns that the movie began with and turns into a half warmed up Bourne plot. Reynolds trades in his normal charismatic self for a more refined and stripped down role to match the intensity that Kingsely laid downed in the first part of the film. Director Tarsem Singh delivers a film that's about second chances and questions whether the pursuit of life's goals like wealth and power mean anything since death won't let you take any of that with you. It's just that a stylishly shot film with an acceptable plot doesn't make for a sci-fi/action classic. Self/less won't rate high on many lists for 2015 but is ample enough for audiences looking for a movie to tire them over until more summer blockbusters come in from the States. Even though no idea is original at least this one isn't based of a comic book, isn't a gritty reboot and has a little more going for it than just the action.
Summary: Self/less won't rate high on many lists for 2015 but is ample enough for audiences looking for a movie to tire them over until more summer blockbusters come in from the States.