Hardware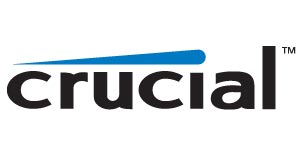 Published on May 3rd, 2016 | by admin
Self-encrypting Crucial SSDs enhance data security and protect business
Self-encrypting Crucial SSDs enhance data security and protect business
Crucial MX-series SSDs utilise top-level, government-grade AES 256-bit hardware encryption that meets or exceeds all industry encryption standards
SYDNEY, 3 May 2016 – Improving data security requires extra precautions, but it doesn't have to be hard or expensive. Data can be protected by swapping out vulnerable preinstalled hard drives and encrypting data at the highest level.
Micron Consumer Products Group Marketing Manager APAC Mathew Luu explained, "Not only can you protect your data this way but you can also work faster by using products like Crucial® MX-series SSDs. Data stored on business systems is an asset – and a liability. Like any asset, it's worth protecting, and like any liability, it's worth mitigating. From customer credit card information to personal identification numbers, email lists, and internal policies and product/service roadmaps, confidential data is stored on nearly every computer and server, meaning these systems are vulnerable in the event of accidental loss and are high-value targets for hackers and data thieves."
Crucial SSD Senior Product Line Manager Jonathan Weech has long explained to Crucial clients that there is also good news in this situation as these threats to data security can be diminished. He said, ""If you needed someone to protect you, you'd rather have a strong, muscular person than a skinny bodyguard. When it comes to data security, the choice is similar – hardware-based encryption is a much stronger option for protecting data than software-based encryption, or worst of all, no encryption."
Common threats to data security are many and include hackers breaching a system's security and capturing customers' payment information. There's also the stolen or lost laptop that fell into the wrong hands and hackers who have gained access to information regarding a product in development, then sold it to a competitor.
Weech added, "Businesses rely on confidential data, which includes customer payment information, personal records, or internal product roadmaps. Using self-encrypting SSDs to lock up your data helps protect the integrity and confidentiality of your data, and help protect you from lawsuits."
The best way to protect data stored on servers, desktops, or laptops is to encrypt it at the hardware level on a device's storage drive. It's a critical data security step, but it's often overlooked. This is because new systems often come with low-grade preinstalled hard drives which often lack encryption technology. If the hard drive does offer encryption, it's typically software-based, which is one of the weakest forms of encryption. Software-based encryption also slows down system performance and still leaves data at risk of being compromised.
Self-encrypting drives use an encryption engine built into the SSD's controller to encrypt every file stored on the drive. Crucial MX-series SSDs include a state-of-the-art 256-bit AES encryption engine so performance doesn't suffer. This also means that as the technology in SSDs is inherently faster than hard drives, business can work faster and improve productivity while simultaneously strengthening data security.
Crucial SSDs have been used to improve data security and accelerate performance in many industries including insurance offices (data to protect – customer identifying information and claims; claim history software and programs to speed up: Microsoft® Office®, customer relationship management (CRM) software, databases), medical offices (data to protect: electronic medical records and billing information and programs to speed up: Microsoft Office, practice management and medical records software, medical technology applications), law firms (data to protect: case history, evidence, contracts, and client information and programs to speed up: Microsoft Office, case and practice management software) and financial and accounting firms (data to protect: tax, income, and personal identification information and programs to speed up: Microsoft Office, accounting software, QuickBooks®, CRM, databases).
The bottom line is that losing data that a business has a legal obligation to protect can be very expensive. Crucial MX-series SSDs utilise top-level, government-grade AES 256-bit hardware encryption that meets or exceeds all industry encryption standards, including Microsoft® eDrive, IEEE-1667, and TCG Opal 2.0. Safeguarding data by swapping out vulnerable preinstalled hard drives, encrypting data at the highest level and improving system speed and performance is not only possible, it's easy.
Jonathan Weech concluded, "The data hackers can gain access to from just one laptop without hardware-based encryption can destroy a business. Intellectual property and customer information is stored on nearly every system, and that's the information hackers want. By using products like self-encrypting Crucial® MX-series SSDs the threat of data theft is significantly reduced."
Crucial® MX200 product highlights
· Best-in-class hardware encryption keeps data safe and secure
· Exclusive Data Defence guards against data corruption
· Sequential reads/writes up to 555 / 500 MB/s on all file types1
· Random reads/writes up to 100k / 87k IOPS on all file types1
· Up to 5x more endurance than a typical client SSD2
· Over 2x more energy efficient than a typical hard drive3
· Dynamic Write Acceleration delivers faster saves and file transfers
· Adaptive Thermal Protection allows for adaptive cooling
· Power Loss Protection completes write commands even if power is lost4
· Includes Acronis® True Image™ HD software for free data transfer
1. Based on published specs of the 500GB model
2. The published endurance rating (TBW) of the 1TB Crucial MX200 SSD is 5 times greater than the average published endurance rating of three leading high-capacity mainstream client SSDs (September 2014): 1TB Samsung® 840 EVO, 480GB SanDisk Extreme Pro® II, and 480GB Intel® 530 SSD.
3. Hard drive active average power use comparison based on published specs of the 1TB Crucial MX200 SSD and the 1TB Western Digital® Caviar Blue™ WD10EZEX internal hard drive, which is one of today's best-selling hard drives and an accurate reflection of a common internal hard drive (as of September 2014).
4. Refers to data at rest only
Note: Encryption must be enabled through third-party software, such as Microsoft® BitLocker® or Apple® FileVault® to secure data on a system. The encryption feature is automatic on Crucial® MX-series SSDs, but must be installed in systems that support AES 256-bit encryption.