Games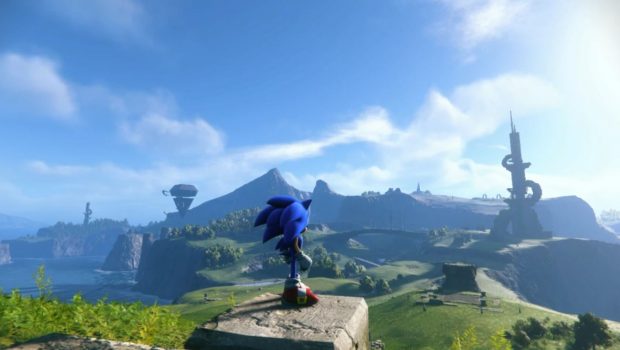 Published on December 10th, 2021 | by Adrian Gunning
SEGA Unveils Sonic Frontiers™ at The Game Awards 2021
Sonic fans, get ready to expand your horizons! Today, at The Game Awards 2021, SEGA unveiled Sonic Frontiers, the iconic franchise's first ever open-zone-inspired gaming experience. The reveal was accompanied by an adrenaline-pumping trailer, giving Sonic fans a first look at the upcoming action-adventure title. Sonic Frontiers is planned to arrive on current and next-gen consoles in late 2022.
Developed by the experienced members of SEGA's Sonic Team Japan, led by producer Sachiko Kawamura and director Morio Kishimoto, Sonic Frontiers will bring Sonic fans an all-new type of Sonic experience. In the dangerous and vast world of Sonic Frontiers, anything is possible, and players will have the freedom to explore the visually stunning, open-zone realm.
"Sonic Frontiers is a huge leap forward for the franchise, delivering an evolved gameplay experience that can be enjoyed by longtime Sonic fans and action-adventure enthusiasts alike," said Takashi Iizuka, Creative Officer at Sonic Team USA. "With the effort of the talented developers at Sonic Team Japan, we've created an all-new style of gameplay experience for Sonic the Hedgehog, where players will be able to explore lush and expansive landscapes with Sonic's signature speed and abilities. There's sure to be lots of twists and turns around every corner in 'Sonic Frontiers,' and we're excited to unveil more information about the game over the coming months."
Worlds will collide in Sonic the Hedgehog's newest adventure. An experience like never before, accelerate to new heights and experience the thrill of high velocity open-zone freedom. Battle powerful enemies as you speed through the Starfall Islands – landscapes brimming with dense forests, overflowing waterfalls, sizzling deserts and more!  Planned for Holiday 2022.
To learn more about Sonic Frontiers and stay current on Sonic the Hedgehog news, follow Sonic on Twitter and Instagram, like him on Facebook, and subscribe to theTwitch channel and the YouTube channel. Also, don't forget to visit the SEGA e-shop at shop.sega.com for new and exclusive products for the ultimate SEGA fan.
For more information, please visit http://frontiers.sonicthehedgehog.com/