Games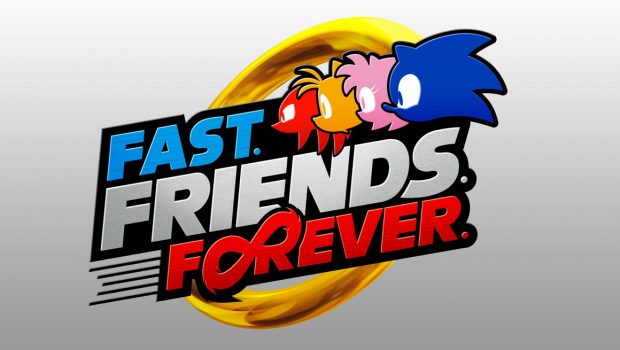 Published on August 9th, 2023 | by Andrew Bistak
SEGA Unveils First of Its Kind Fast. Friends. Forever. Campaign in Celebration of Sonic and Friends and Fans
Through the power of teamwork, together we can accomplish anything! Today, SEGA launched the new Fast. Friends. Forever. campaign to celebrate the dedicated Sonic the Hedgehog fanbase and community. Throughout the years, Sonic has not only gone fast but has built a strong foundation around important ideals, including friendship, teamwork, inspiration and loyalty.  The Fast. Friends. Forever. initiative was created to show how Sonic and friends live out these principles in and out of the games.
To kick off the Fast. Friends. Forever. campaign, we've created a fun launch trailer featuring original music to celebrate the theme of friendship and our fan base. Take a look at the supersonic launch trailer HERE:
The Fast. Friends. Forever. campaign continues throughout the summer with a variety of events and community focused activations including:
An upcoming four panel digital comic series by Sonic's community of friends featuring talented artists from around the world with the first issues dropping today, August 8th. Fans can look forward to 14 more releasing in the coming months
The Sonic Symphony World Tour featuring Sonic and friends alongside popular music from the games including Sonic Superstars launching this fall.  Stops include Los Angeles, London and more. Details around upcoming dates and locations can be found HERE
Season Two of TailsTube featuring Sonic's two-tailed sidekick, Tails and a variety of new stories
Dedicated website showcasing all campaign activities alongside character bios, spotlights, digital comics and additional content.
More activations are coming soon, so check back for more updates on the Sonic the Hedgehog website and Sonic social channels.