Games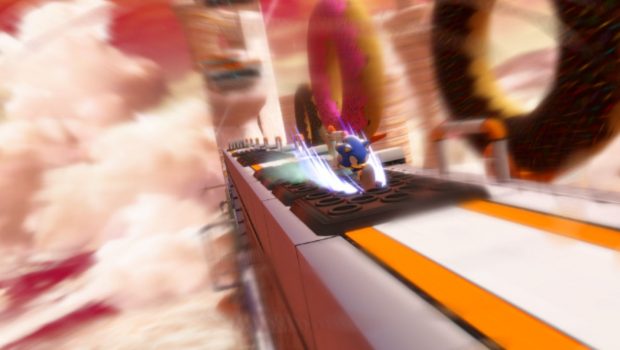 Published on May 28th, 2021 | by Adrian Gunning
SEGA reveals Sonic Colours: Ultimate
Join Sonic in the high-speed adventure of a lifetime! The evil Dr. Eggman has built a gigantic interstellar amusement park bursting with incredible rides and colourful attractions – but he is powering it with a captured alien race called "Wisps." Use Sonic's lightning speed to free the Wisps and learn the secrets of their amazing powers as you explore six unique colourful worlds, each filled with dangerous enemies and hurdles to overcome. Sonic will be tested on this exciting journey to free the Wisps, whose mystical powers can be harnessed to grant special abilities – and with their help, and yours, it is a test he'll pass with flying Colours! Now with stunning upscaled visuals, additional features, a new game mode, and enhanced gameplay – it is the Ultimate Sonic Colours experience.
Features:
Sonic Speed and Non-Stop Action –
Accelerate to adrenaline-pumping super speed, zoom across challenging worlds, and manoeuvre through hazardous obstacles. Time your attacks perfectly to charge your boost and reach Super Sonic speeds.
Interstellar Amusement Park –
Explore and adventure through immersive environments, like a Sweet Mountain filled with delightful sweets or an Aquarium Park filled with sea life and countless pools – all cantered around a mysterious astro-amusement park.
Wisp Power-ups –
Transform Sonic by harnessing the magnificent alien power of Wisps to defeat enemies and discover the secrets of the interstellar amusement park. Pass through solid objects and discover alternate paths using the new Jade Ghost Wisp.
Better Than Ever – 
Available on PlayStation 4, Xbox consoles and Switch and now more colourful than ever with enhanced visuals and graphics, refined controls, and many more gameplay upgrades. The game is also playable on PlayStation®5 via backwards compatibility and Xbox Series X|S.
'Rival Rush' Mode –
Put your skills to the test and go head-to-head with Metal Sonic. Outrun Metal Sonic to unlock rewards!
Sonic Colours: Ultimate is available to pre-order at Australian retailers.
To stay current on Sonic the Hedgehog news, follow Sonic on Twitter and Instagram, like him on Facebook, and subscribe to the Twitch channel and the YouTube channel. Also, don't forget to visit the SEGA e-shop at shop.sega.com for new and exclusive products for the ultimate SEGA fan.