Games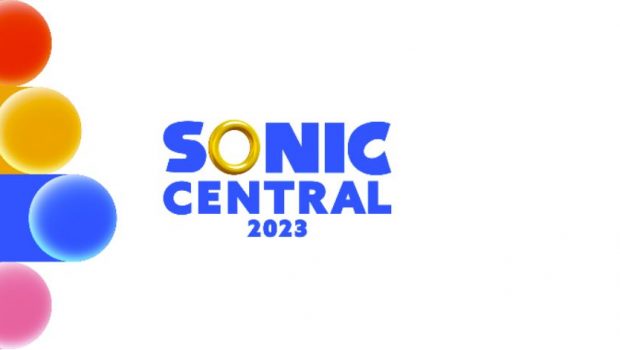 Published on June 26th, 2023 | by Adrian Gunning
SEGA Reveals Latest Sonic the Hedgehog News at Third Annual Sonic Central Event
In celebration of Sonic the Hedgehog's 32nd birthday, SEGA hosted the third annual Sonic Central, a virtual fan-centric event, streamed on the official Sonic the Hedgehog YouTube and Twitch channels. New details were provided for the upcoming launch of Sonic Superstars as well as the "Sonic's Birthday Bash Update" for Sonic Frontiers. The livestream detailed new collaborations with LEGO and Netflix as well as various events around the world and much more.
Below is a recap of all the Sonic gaming news discussed during the livestream:
Sonic Superstars – Get ready for a new spin on classic Sonic in Sonic Superstars, arriving on PlayStation 4, PlayStation 5,

Xbox Series X, Xbox One, and the Nintendo Switch family of systems

later this year. Play as Sonic, Tails, Knuckles, and Amy in this brand-new game that combines classic high-speed 2D Sonic platforming action with an all-new look, new zones and new powers and abilities. Players can also team up with friends in four-player local co-op or put them up to the challenge with local and online battle mode. Additionally, Sonic and LEGO have teamed up for a brick-tacular DLC where fans can soon experience the Blue Blur in brick form with a free LEGO Sonic skin! Fans who pre-order Sonic Superstars will also get access to a special skin that transforms Eggman into LEGO Eggman! For more details, head to sonicsuperstars.com.
Sonic Origins Plus – The Blue Blur is back in Sonic Origins Plus, available now! Sonic Origins Plus is an all-in-one bundle, featuring 16 titles, including 12 Game Gear titles, and for the first time ever, Amy Rose as a playable character in Sonic the Hedgehog, Sonic the Hedgehog 2, Sonic 3 & Knuckles, and Sonic CD.  Sonic Origins Plus also adds the ability to play as Knuckles in Sonic CDwith all new level paths designed for his unique abilities.
Sonic Frontiers – Sonic's Birthday Bash Update – Join the party with the new Sonic's Birthday Bash Update, featuring new challenges, moves, a new collectable Koco and free birthday decorations. Available now, the free update also introduces New Game Plus, a feature that allows players to start the game over from the beginning with their skill tree and power-up levels inherited.
Samba de Amigo – Popular songs from Sonic Adventure 2 and Sonic Forces will be among the forty different tracks included in the game. Samba de Amigo: Party Central comes to the Nintendo Switch™ family of systems on August 29.
Sonic and friends can also be found on and off the screen this summer:
LEGO – This winter LEGO will release The Sonic vs. Dr. Eggman's Death Egg Robot building set, featuring the villainous Dr. Eggman and Sonic in his Speed Sphere. In this new 615-piece set, Dr. Eggman has a mech with a removable capsule which contains the small and adorable animals captured by Dr. Eggman and used to power up his suit. Alongside his assistant Cubot, Dr. Eggman will face Sonic in a showdown, with Sonic able to blast into him in his Speed Sphere to release the animals and save the day. The set will be a part of the new LEGO Sonic product range and available at authorised retailers starting in August 2023.
Netflix – This July, Netflix is set to release a new season of the popular animated series Sonic Prime.