Games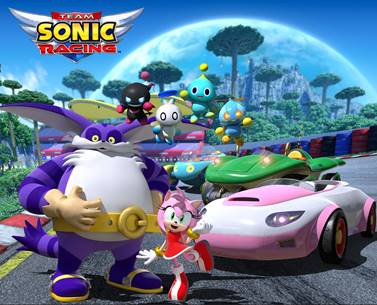 Published on June 25th, 2018 | by Admin
SEGA Celebrates Sonic's 27th Birthday with "Team Rose" Reveal for Team Sonic Racing
Amy Rose, Chao and Big the Cat Join Forces in Sonic's Upcoming Team Racing Game

Sydney, Australia – 25th June 2018 — Unveiled during a special livestream event celebrating Sonic the Hedgehog's 27th birthday, today SEGA® announced the all-star line-up for Team Rose, one of the dynamic teams heading to the speedway in Team Sonic Racing. Jump in the driver's seat this Summer when it launches for Sony PlayStation® 4, Microsoft Xbox® One and Nintendo Switch.
Meet the spunky racers leading Team Rose:
Amy Rose [Speed] – the perky and always positive pink hedgehog that won't let anything stand in her way
Chao [Technique] – a lovable creature that's eager to provide aid to teammates
Big the Cat [Power] – a purple cat with a heart as big as his strong physique
Along with Team Rose, players will be able to choose between Team Sonic and Team Dark as well as other soon-to-be-announced teams of beloved characters from across the Sonic universe.
For more information or to pre-order please visit www.teamsonicracing.com.
To stay current on Sonic the Hedgehog news, follow Sonic on Twitter and Instagram, like him on Facebook, and subscribe to the Twitch channel and the YouTube channel.