Comics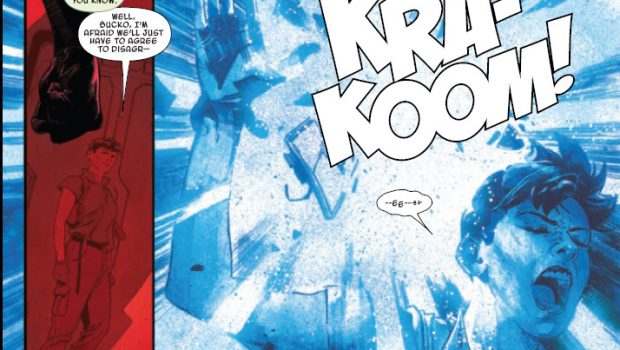 Published on February 16th, 2023 | by Tim Chuma
Secret Invasion #4 Review (2022)
Summary: While this might be better if you have been reading the series it is good enough on its own. Looking forward to the Disney+ series which means this achieved its goal.
The old saying goes you either die a hero or live long enough to become the villain of your own story. At the moment Maria Hill seems to be that and even Iron Man is fighting her. The Skrulls seem to think they now have her exactly where they want her but that might be exactly what she wants.
Still not sure how much this will figure into the upcoming Disney plus series but at least it gives people a rev up going into it and will get more people wanting to see the series more than the new Ant Man movie at least.
This is most likely better to read if you have been following the series but I didn't really feel lost at any point in the story it was just one person hitting someone different now for another reason.
One for the Iron Man and Nick Fury fans if you want to read everything they are involved in also and seems to be a lot more straight forward than whatever plot they are perusing with the Eternals in the comics.
Comic details:
Writer: Ryan North
Penciler: Francesco Mobili
Cover Artist: S Superlog
Publisher: Marvel
Published: February 08, 2023