Comics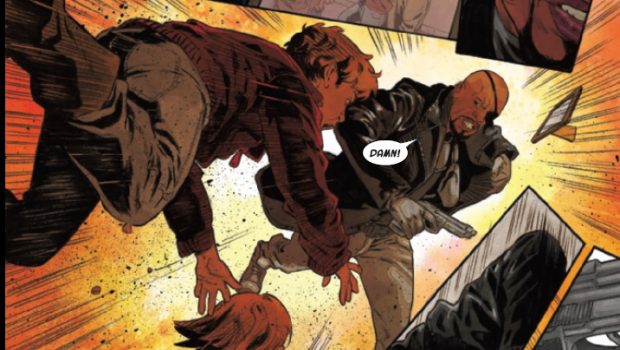 Published on November 6th, 2022 | by Tim Chuma
Secret Invasion #1 (2022) Review
Interesting
Summary: Good enough for the introduction of the series. This seems to be the lead-in for the Disney+ show.
Nick Fury is off talking to a family who believes the father who has just died was a Skrull. Something is off about them but he can't work out what. Later, Fury is retelling this to a former S.H.I.E.L.D operative at the CIA and things kick off.
This is a mini-series meant to introduce the Secret Invasion show on Disney plus it seems but I am not sure how much it will follow the plot of the actual show. Having it only be a short series will benefit it not going on for too long but I don't know how many other series it is going to crossover into with the events.
I am not sure where the events of the comics and the MCU are at this point as there does not seem to be as clear a through line that there was with the Infinity Stones.
I would recommend this one to fans of the Nick Fury character and also you will get to see at the fake ones of him running around and ending up in situations you would never usually see him in.
Comic details:
Writer: Ryan North
Penciler: Francesco Mobili
Cover Artist: Matteo Lolli
Publisher: Marvel
Published: November 02, 2022