Blu-ray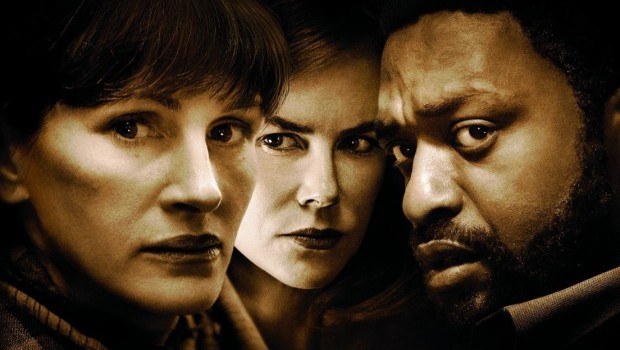 Published on April 3rd, 2016 | by Lyla Saudi
Secret in Their Eyes Blu-ray Review
Summary: Secret in Their Eyes is a thriller full of twists and turns that blurs the line between justice and revenge.
Director Billy Ray brings you 'Secret in Their Eyes', an American adaptation of the Argentinian award winning 'El Secreto de Sus Ojos' (The Secret in Their Eyes) by Juan José Campanella. Riddled with twists and turns, an incredible cast and a story told through flashbacks over two time periods that span 13 years apart, this movie will make you question which lines would you cross to seek justice and revenge.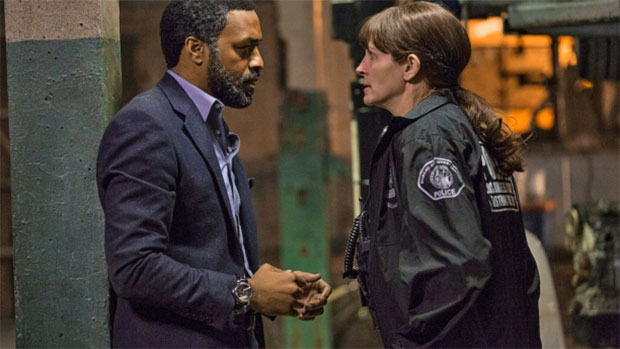 Let's set the scene. It is 2002, post 9/11 and America is on high alert. A team of FBI investigators, Ray Kasten (Chiwetel Ejiofor), Jess Cobb (Julia Roberts), Bumpy Willis (Dean Norris) and Reg Siefert (Michael Kelly) are all part of a counter-terrorism task force. Supervised by District Attorney Martin Morales (Alfred Molina) and his newly hired assistant District Attorney Claire Sloane (Nicole Kidman), the team are in charge of keeping tabs on a local mosque suspected of sleeper cell terrorist activity.
A call regarding a young unidentified female body found in a dumpster behind the mosque sends the team in to investigate. Ray is the first to inspect the body and to his dismay discovers that the brutally raped and murdered body is that of Jess's teenage daughter Carolyn. Jess becomes distraught, and her grief stricken breakdown allows you to instantly form a connection with her character. She becomes frail and withdrawn leaving Ray with no choice but to find the killer at any cost.
Eventually the killer Marzin (Joe Cole) is tracked down and interrogated by Claire and Ray. After Claire extracts a confession and presents the information to District Attorney Morales, they learn that Marzin is actually an informant for the department and is completely untouchable. Marzin is set free and disappears. The case is closed. The team never recover and soon after breaks-apart as everyone heads their separate ways.
Thirteen years later. Ray is still obsessed and determined to find Marzin. After uncovering a new lead he asks Claire, who is now the District Attorney to re-open the case. With a bit of rule bending the case is re-opened and the time has finally come for the team to seek their justice and revenge.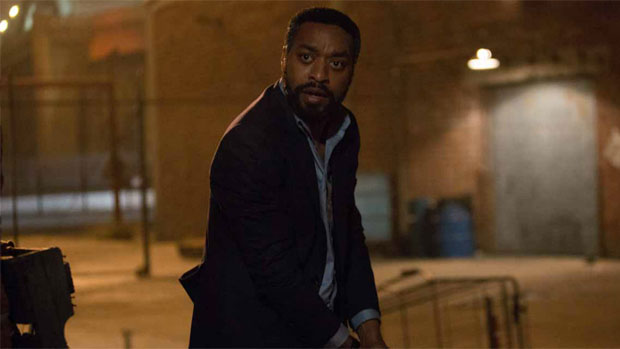 Throughout the movie an attraction and then later an affair awkwardly unfolds between Claire and Ray. I say 'awkwardly' because the romance is flat and very unconvincing. I couldn't find myself believing in their onscreen chemistry. I also felt the same blandness for Nicole Kidman's character. Her performance was mediocre at best and every now and then I would even hear her Australian accent creep in. Chiwetel Ejiofor and Julia Roberts were definitely the standout actors for me in this movie.
Secret in Their Eyes shares a similar plot line to the original movie but there were too many easy coincidences and a lot of rule breaking without any repercussions that wouldn't happen in real life. I can see why the director wanted to deviate in some areas from the original so that it wasn't a complete remake, however those deviations sacrificed the originally amazing story line and characters in favour for more of a 'Hollywood' action murder plot where I found myself confused at times with the constant jumping between the two time periods.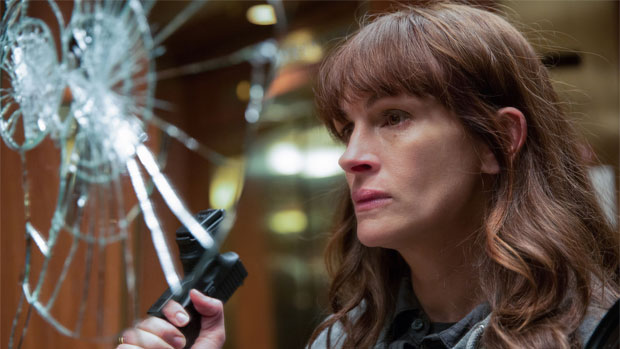 Video & Audio
The video shows great detail, consistency  and the allowed the characters to almost pop out of the screen. No issues with the audio either. It was crisp and was never too over powering especially in the action scenes.
Final Thoughts?
This movie is definitely worth watching as it has a good story line and is full of twists and turns but if you are a big fan of the original then you might want to give this adaptation a miss as it will leave you feeling slightly disappointed.
Blu-ray Details
Director – Billy Ray
Actors – Chiwetel Ejiofor, Julia Roberts, Nicole Kidman, Dean Norris, Michael Kelly, Alfred Molina
Film Genre – Thriller
Label – Universal Studios Home Entertainment
Audio – English (Dolby Digital 5.1), English (DTS-HD Master Audio 5.1)
Subtitles – English
Running Time – 1h 15mins
Aspect Ratio – 2.40:1
Region Coding – B (Blu-ray)
Rating – M
Year of Release – 2015
Primary Format    – Movies/TV – Blu-ray