Films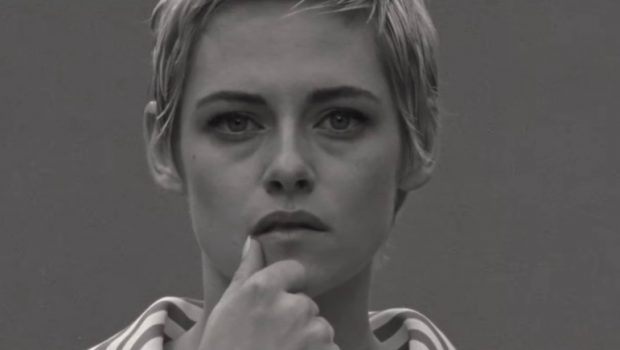 Published on January 26th, 2020 | by Harris Dang
Seberg – Film Review
Reviewed by Harris Dang on the 29th of November 2019
Icon Films presents a film by Benedict Andrews
Produced by Marina Acton, Fred Berger, Kate Garwood, Stephen Hopkins, Brian Kavanaugh-Jones, Bradley Pilz, and Alan Ritchson
Written by Joe Shrapnel and Anna Waterhouse
Starring Kristen Stewart, Jack O'Connell, Margaret Qualley, Zazie Beetz, Yvan Attal, Stephen Root, Colm Meaney, Vince Vaughn, Anthony Mackie, and Grantham Coleman
Edited by Pamela Martin
Running Time: 102 minutes
Rating: M
Release Date: the 30th of January 2020
Following the sheer volume of sequels, redos, and adaptations, biopics are the next most profitable film genre. Considering their marketing possibilities, it is easy to understand their frequency. Biopics, such as Bohemian Rhapsody (2018) and Rocketman (2019), have veered towards famous music industry figures and also important figures whose stories are thematically prescient of contemporary world issues.
Benedict Andrews' Seberg is a biopic retracing the life of popular French actress and activist Jean Seberg. With timely themes ripe for cinematic examination, including racism, public scrutiny, gender discrimination, and invasion of privacy, along with a stacked cast brimming with talent and a skilled director fresh from his first hit film (Una, 2016), will Seberg standout like the titular actress?
Inspired by true events in the late 1960s, Kristen Stewart stars as Jean Seberg, a French New Wave icon who has grown tired and weary of the thrill of acting. She leaves her husband, Romain Gary (Yvan Attal), behind in France to travel to her home in Los Angeles to audition for another movie. Funnily enough, it is the Western musical Paint Your Wagon (1969), which is recommended by her agent Walt Breckman (Stephen Root).
She shares a chance encounter with civil rights activist Hakim Jamal (Anthony Mackie), leader of The Black Panthers group. Longing to make a difference in the world, she voices to Hakim her willingness to support the cause. Consequently, the two become romantically entangled. Their relationship catches the eye of the FBI, headed by agents Jack Solomon and (Jack O'Connell) and Carl Kowalski (Vince Vaughn), who are surveilling Jamal. With the spotlight on Seberg from the black community, the FBI, and the media, her life spirals out of control. Her resilience to do what is right must will her through the crisis.
One would assume the story would be told entirely from the titular role. Considering the concentrated storytelling, the film's viewpoint is inexplicably split between Seberg and Solomon. It is problematic because it dilutes the examination of the story's themes and the central conceit. Screenwriters Anna Waterhouse and Joe Shrapnel are best known for their efforts in Frankie & Alice (2010), Race (2016) and The Aftermath (2019). Their script is overstuffed at best, and, at worst, underdeveloped.
It tries exploring celebrity culture and activism while also being a cautionary tale about government intervention and the brunt of COINTELPRO (abbreviated from COunter INTELligence PROgram). Furthermore, it tries revealing how The Black Panthers group was monitored and attempts to be a character study about an actress and an agent who should never have crossed paths. Despite its ambition, the film does not have the cinematic real estate or invention to delve through these threads satisfactorily.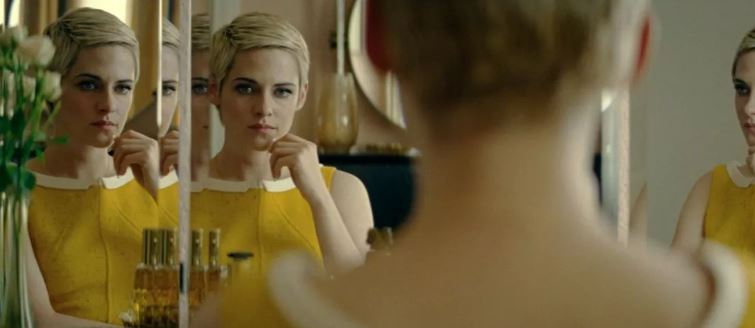 If one forgets Seberg is based on true events and views it as a theatrical piece, then it remains watchable and slightly compelling. It is drenched in vibrant colours that evoke the 1960s period and the feel of director Pedro Almodovar's work. Its formalism is attributable to Jahmin Assa's stellar production design, the sparkling costumes by Michael Wilkinson, and the great cinematography by Rachel Morrison. The musical score by Jed Kurzel effectively balances wonder and drama, as Seberg experiences her amazing highs and debilitating lows.
There are some sequences that are effectively sparked by the story's themes. These include a scene involving Seberg's pet dog, the use of phone-tapping devices that Seberg may or may not be hearing, and a notable moment between Stewart and Beetz where Seberg realises what she has put herself through due to her impulsiveness, despite her good intentions. While implausible as a biopic, in a theatrical sense it recalls Seberg's early film work, meaning that the final product is sporadically effective.
The parallels between Seberg and Stewart's own media scrutiny are striking. Both became famous at a young age and had to prove themselves as skilled actresses. Stewart is fantastic as Seberg. Her performance is effortless in convincingly portraying her calmness, naivety, allure, and gradual paranoia. Despite the failings of the malnourished script, Stewart deserves credit for the film's poignancy.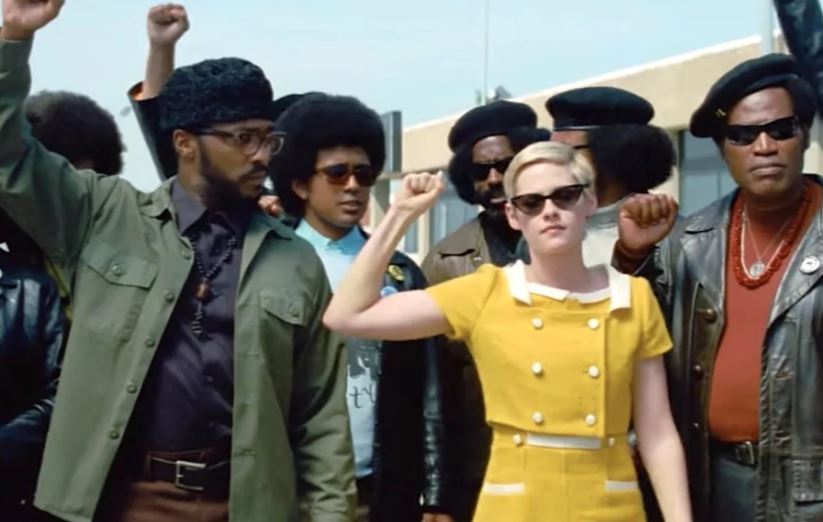 The supporting cast do all that they can with the material, but are shorthanded. O'Connell does well as the conflicted and sensitive FBI agent who is ethically conflicted by his work, while Vaughn slums it as the hothead, racist FBI partner. Attal looks slightly bored as Gary, Seberg's second husband, but Mackie performs strongly as Jamal. Margaret Qualley and Zazie Beetz's talents are wasted. Though Beetz is still great as Jamal's wife Dorothy, an empowered woman who values her self-worth more than all the privileged contributions that can help her cause.
Overall, Seberg is a watchable soufflé that succeeds more as a theatrical drama than a biopic. It won't leave you breathless, but it is kept afloat by its colourful, sparkly sense of style and Kristen Stewart's natural, captivating performance. Mildly recommended.
Summary: It won't leave you breathless, but it is kept afloat by its colourful, sparkly sense of style and Kristen Stewart's natural, captivating performance. Mildly recommended.