Events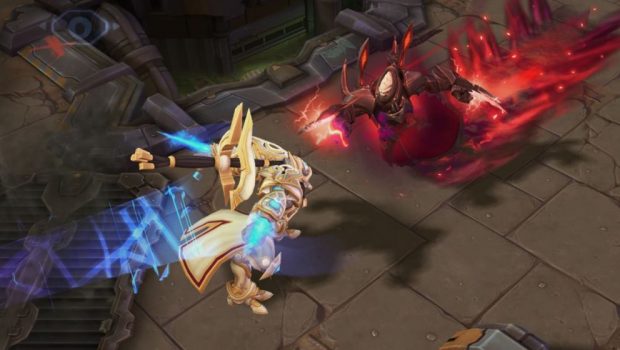 Published on September 15th, 2016 | by admin
Season 3 Grand Final: Negative Synergy vs. Reborn; Winner to Compete at BlizzCon!
This Saturday (17/9), the top two Heroes of the Storm teams in Australia and New Zealand, Negative Synergy and Reborn, face off at the ANZ Season 3 Grand Final.
Beginning at 11am AEST, the event will be streamed live from the ESL studio in Sydney and see the two teams clash for a share of $16,000 USD in local prizing.. Most importantly, the winning side will advance to compete at BlizzCon this November, and a shot at the $1 million USD prize pool up for grabs!
Local casters, Andre 'Skimmy' Allchin and Micheal 'Disconcur' Roberts, alongside host, Ben 'Sandman' Green, will be calling the action in what is sure to have all esports fans on the edges of their seats. Tune in live and find out who will take the crown and progress to represent ANZ on the world stage – www.twitch.tv/Blizzheroes.
For background on the two teams, check out our blog post here.