Games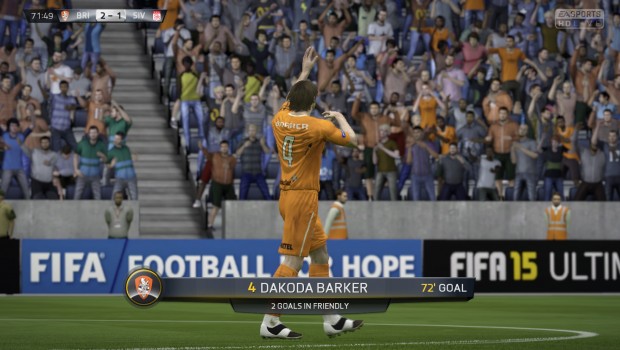 Published on May 5th, 2015 | by admin
Search is on to find Australia's next eSports champions at Game On
Game | ON, an Interactive Games and Online Video Showcase will be the venue for a number of eSports competitions to find the next competitive gaming champions to represent Australia on the world stage.
Some of the best Australian teams and players will go head to head for the chance to win over $15,000 in cash and product prizes as well as invitations to a host of international eSports championships at the Game | ON eSports competition powered by Turtle Beach.
The competitions will be held at the Australian Technology Park, Sydney on 22-24 May 2015 and teams interested in testing their skills can find out more information on the CyberGamer website.
Titles involved in the eSports competitions include:
Counter Strike: Global Offensive (PC)
Hearthstone (PC)
World of Tanks (PC)
Call of Duty: Advanced Warfare – 4v4 (Xbox One)
Call of Duty: Advanced Warfare – 5v5 (PlayStation 4)
FIFA15 (Xbox One)
Ultra Street Fighter IV (Xbox 360)
Forza Motorsports (Xbox One)
Just Dance (Xbox One)
Winners of the Counter Strike: Global Offensive, Call of Duty: Advanced Warfare 4v4 and FIFA 15 competitions will receive invitations to international championships with cash and prizes for teams also placing first, second and third.
Competition winners of the remaining titles will receive a portion of prize money and prizes.
Michael Stewart, Project Manager, CyberGamer said, "eSports in Australia has been growing exponentially in recent years with a number of teams including Vox Eminor and Plantronics.Mindfreak performing extremely well on the international stage."
"With the competitions at Game | ON, we hope to unearth the next wave of talented Australian eSports players and give them the chance to show the world what they can do."
Each of the competitions will a qualifier with winning teams receiving an upper hand by bypassing the open bracket and/or receiving higher seeding. For details about the qualifiers, visit the CyberGamer website.
To come and watch the finals at Game | ON, purchase a ticket from: www.gameoninteractive.com