Hardware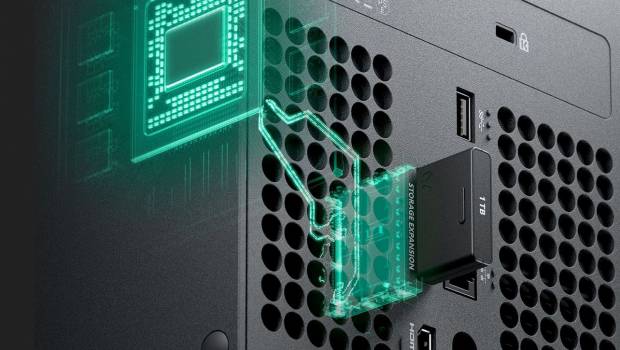 Published on November 9th, 2020 | by Andrew Bistak
Seagate Storage Expansion Card for Xbox Series X|S Review
Summary: Seagate Storage Expansion Card for Xbox Series X|S is a fantastic product for the new Microsoft next-gen console, however it is pricey at $359.
The Seagate Storage Expansion Card for Xbox Series X | S delivers an additional 1TB of external memory while maintaining the same peak speed and performance of the console's internal SSD for a streamlined gaming experience. The 1TB of extra storage means you'll have ample space to grow your games library. Easily plug in and play, or remove the card and take your games with you. If you're looking to add extra storage to your console, this is the card that will enable you to achieve the same performance as the Xbox Velocity Architecture when playing games that have been Optimised for Xbox Series X | S.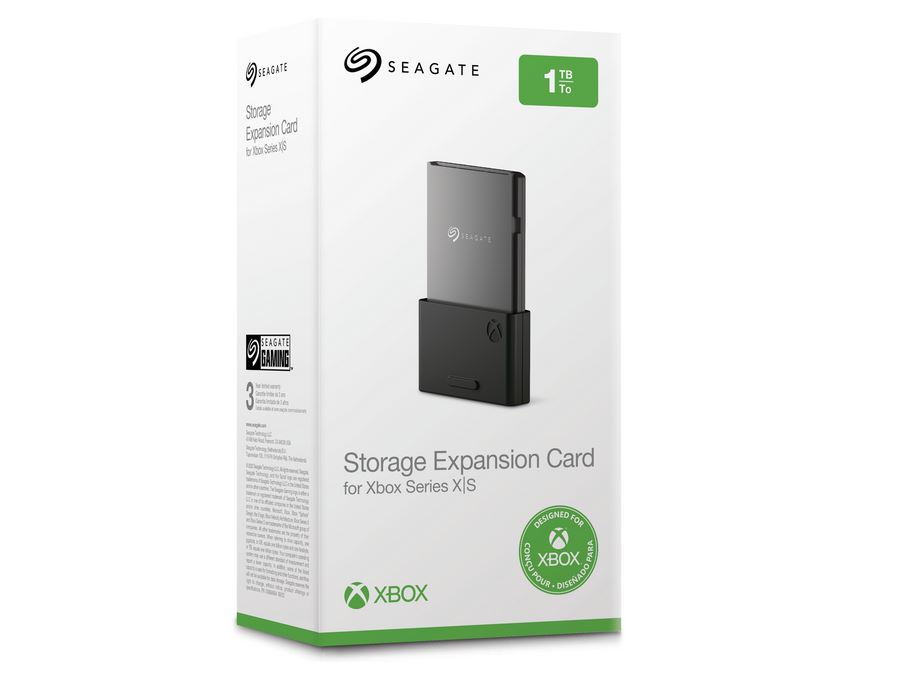 So what exactly is the Seagate Storage Expansion Card for Xbox Series X|S?
Before we answer this question, we need to address USB connected hard drives and while the new Xbox Series X can read external hard drives (e.g. music, videos and pictures), they unfortunately don't offer the speed needed to run next-gen games, particularly when you're looking at 4K and 120 frames per second. The caveat is that external storage devices (to store games and apps) must be USB 3.0 or faster with a minimum of 128GB or larger and must also be formatted for Xbox. Additionally you can capture game clips and screenshots on external devices, however again it must be USB 3.0 or faster but this time formatted on your PC with NTFS. Storage formatted for Xbox won't work… confusing? It certainly is, however the Seagate Storage Expansion Card for Xbox Series X|S provides a simple solution.
The Seagate Storage Expansion Card for Xbox Series X|S allows you to store and play games directly from the card as it is built with flash memory and a custom PCIe Gen4x2 NVMe. This translates to speeds of up to 7000MB/s for sequential reads and 5000MB/s for sequential writes which leaves traditional SSD's behind. Lastly, this expansion card has an Xbox Series X|S and comes with a 3-year warranty for additional peace of mind.
The size of this expansion card is tiny and measures at just 7.8mm (length) x 31.6mm (width) x 52.95mm (depth) with a weight of only 0.03kg. It actually reminds me of the old memory cards on the PlayStation 2. However don't let its size deceive you because this is the perfect gaming union for storage on your new Xbox Series X console.
Unboxing
Installation
The installation process of the Seagate Storage Expansion Card for Xbox Series X|S is just as easy as plugging in an external USB drive into this next-gen console. All you need to do is insert the card into the back of the Xbox Series X until it clicks in (there is about a 2cm overhang) and then restart your console if it is not turned off. Once you turn your console on, it will be ready to use.
To check if it has been recognised by your Xbox Series X console, you just go to settings and then click on storage, settings and select storage again. If it is installed correctly, you will see an additional storage option on your console like the screen below;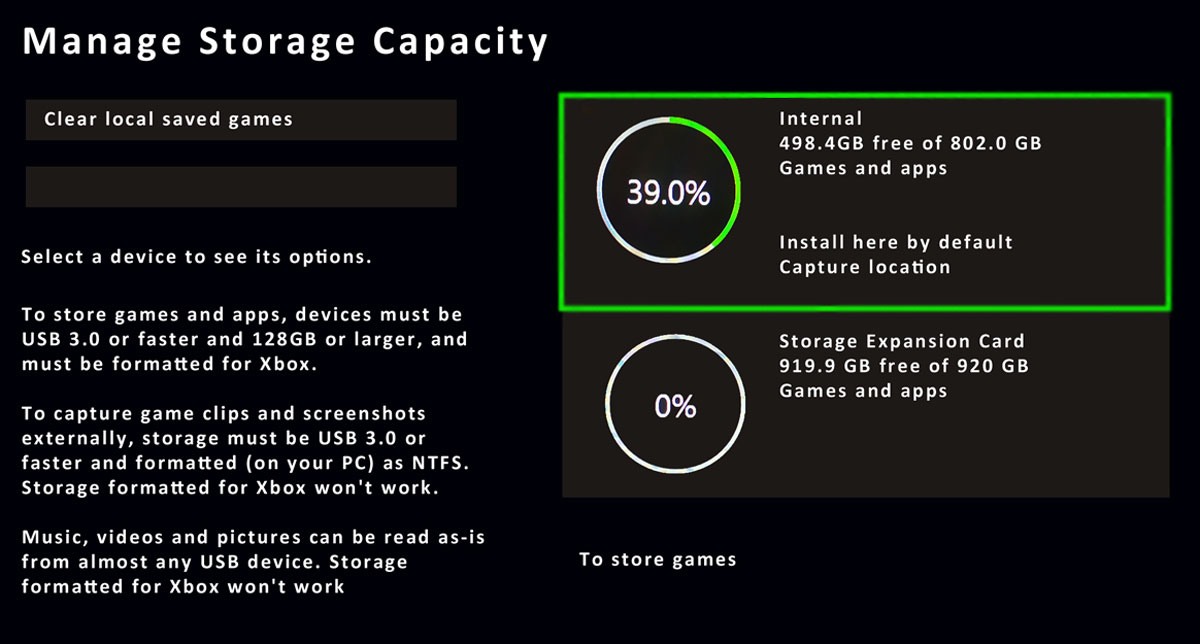 By selecting the "Storage Expansion Card", it will give you the following options;
View contents
Install here by default
Move or copy
Uninstall things
Rename
Format
Set as capture location
Another highlight of the card is that once it is installed, you will forget about it as you can happily play games and access a whole wealth of multimedia content. It's also just as fast as the Xbox NVMe SSD so you won't notice any speed issues, just performance all the way.
Final Thoughts?
Although the Xbox Series X comes with 1 TB drive, it has around 800GB available to the user. This could translate to 5 to 15 games, depending on size and with the Seagate Storage Expansion Card for Xbox Series X|S, it gives you even more breathing room to install games. Best of all, the installation process is very easy and if you're looking to compliment your storage on your next-gen Xbox console, this is the way.
Official Description

Expand internal storage. Expand your gaming possibilities­.Instantly expand the capacity of the most-powerful gaming experience Xbox has ever created with the Seagate® Storage Expansion Card for Xbox Series X|S. Effortlessly compatible with the Xbox® Velocity Architecture, experience the fastest load times and most dynamic worlds— with improved performance optimised for Xbox Series X gamesspanning every Xbox generation. Play at home or take it to a friend's house; peak performance is now at your fingertips.
Key Advantages:
Built-in partnership with Xbox to seamlessly match the full power ofboth the Xbox Series X and Xbox Series S
Add 1 TB of peak performance storage to your Xbox Series X orXbox Series S without sacrificing performance
Compatible with the Xbox Velocity Architecture — providing faster load times, richer environments, and more immersive gameplay
Achieve the same performance of the Xbox Velocity Architecture when playing games that have been optimised for Xbox Series X
Quick resume means gamers can switch between multiple titles in seconds — from either the internal SSD or the expansion card
Easily plug in and play, or remove the card and take your games with you
What's Included:
Seagate® Storage Expansion Card for Xbox Series X|S
Protective Cover
Quick Start Guide
Gallery:

https://www.seagate.com/au/en/consumer/play/storage-expansion-for-xbox-series-x/