Xbox Series X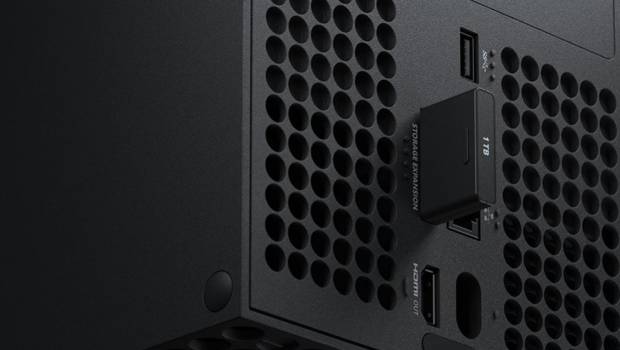 Published on July 17th, 2023 | by James Wright
Seagate Storage Expansion Card for Xbox Series X|S Review (2023)
Summary: With the recent price drop, now is the time to upgrade your next-gen storage with the Seagate Storage Expansion Card for Xbox Series X|S Review
The Seagate Storage Expansion Card for Xbox Series X|S was originally launched in late 2020 that came in two sizes, 1TB or 2TB which greatly expanded the storage of this next-gen console. The original 1TB model had an RRP of $359AUD (2020) but both models have received a lower price point that makes it more accessible and a must for both Xbox Series X and Xbox Series S gamers. The Seagate Storage Expansion Card for Xbox Series X|S is also available in stores and online, with the 1TB model now retailing for $299 and the 2TB for $549AUD. Additionally it comes with 3-years of Rescue Data Recover Service and a 3-year limited warranty to give Xbox gamers some peace of mind.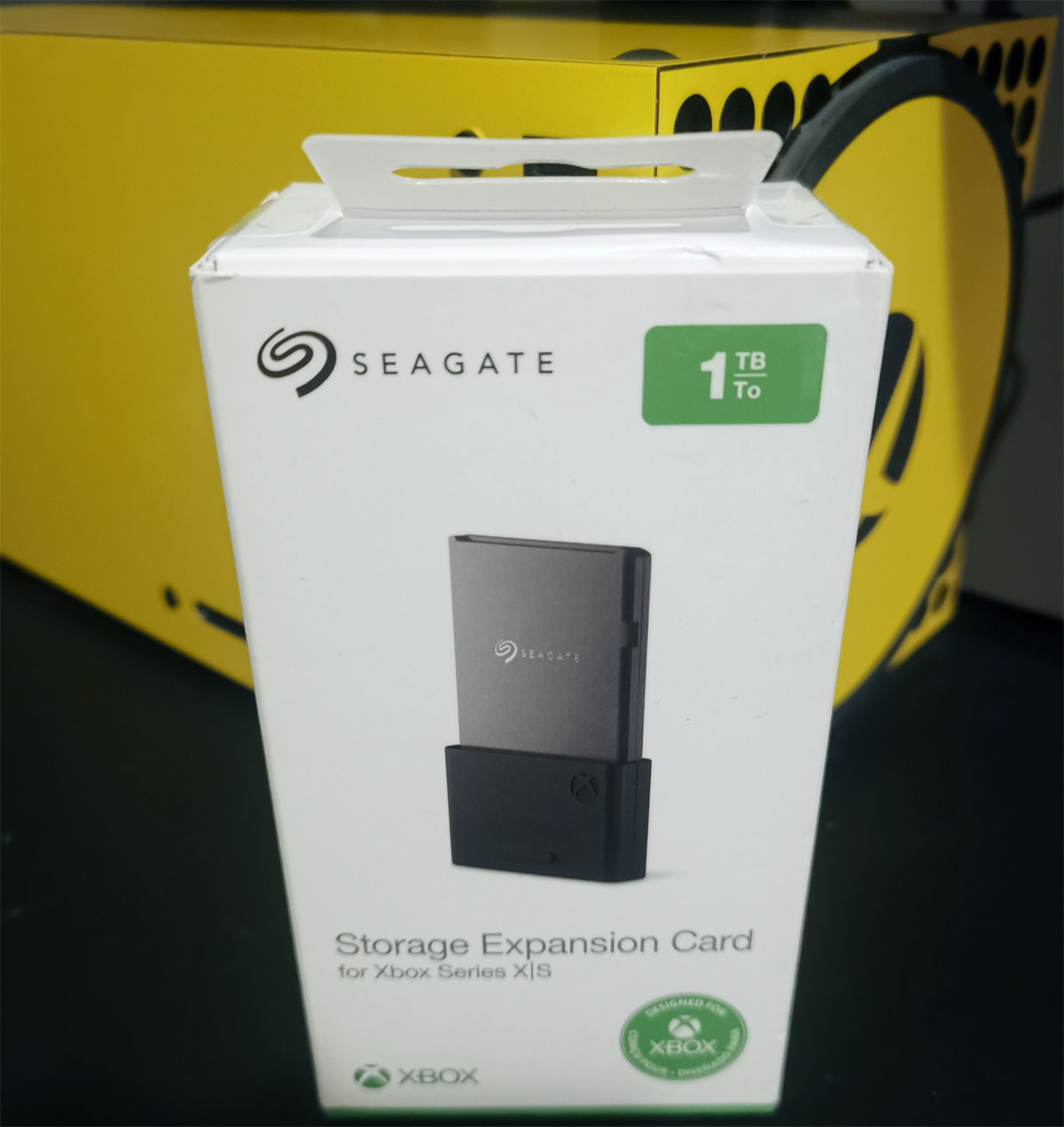 Unlike some of the PlayStation 5 NVMe "drives", the Seagate Storage Expansion Card was co-engineered with Xbox to ensure your gaming is not hindered by slow read/write times. In other words, the same speeds of the custom Xbox Series X|S PCIe Gen4x2 NVMe with 7000MB/s for sequential reads and 5000MB/s for sequential writes. And unlike the PlayStation 5, you don't have to take apart from your console to install an expansion NVMe.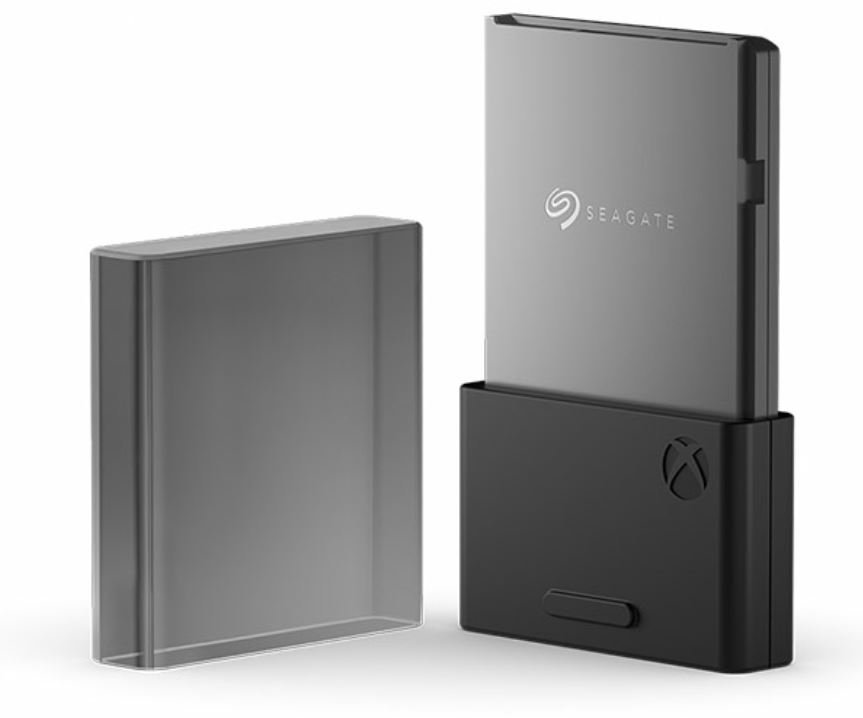 Considering that the internal drive of the Xbox Series S has 360GB available for games and the Xbox Series X 802GB, an expansion card is definitely needed for heavy gamers. So thanks to Seagate, we were given the opportunity to check out their 1TB model that adds 1000GB of storage, while maintaining the same peak speed and performance of the console's internal PCIe Gen4x2 NVMe for a truly streamlined gaming experience.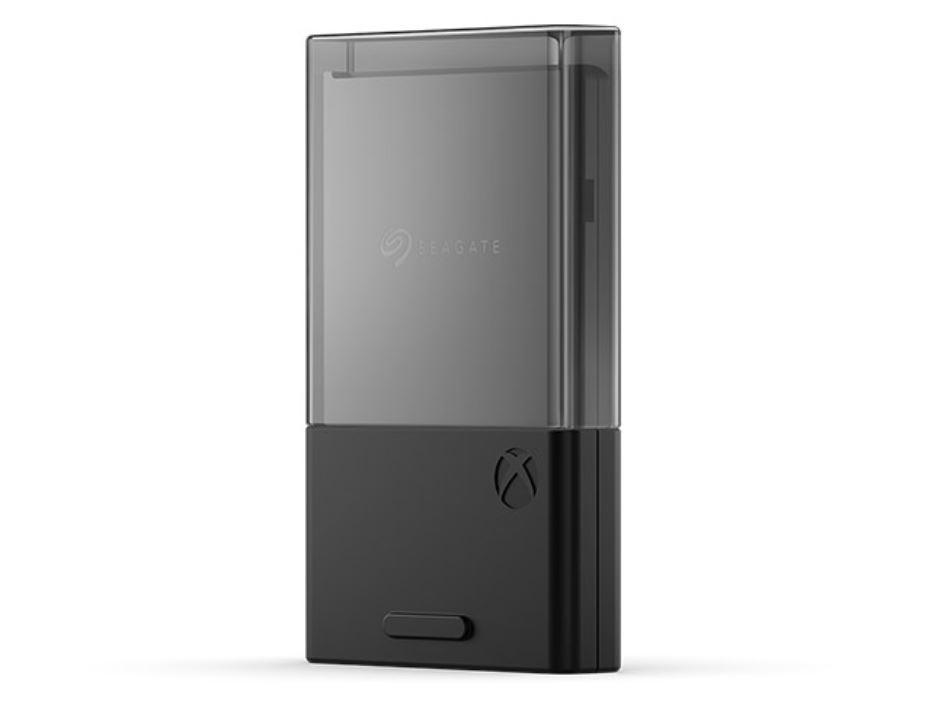 The size of this expansion card is tiny and measures at just 7.8mm (length) x 31.6mm (width) x 52.95mm (depth) with a weight of only 0.03kg. It actually reminds me of the old memory cards on the PlayStation 2. However don't let its size deceive you because this is the perfect gaming union for storage on your Xbox Series X or S console.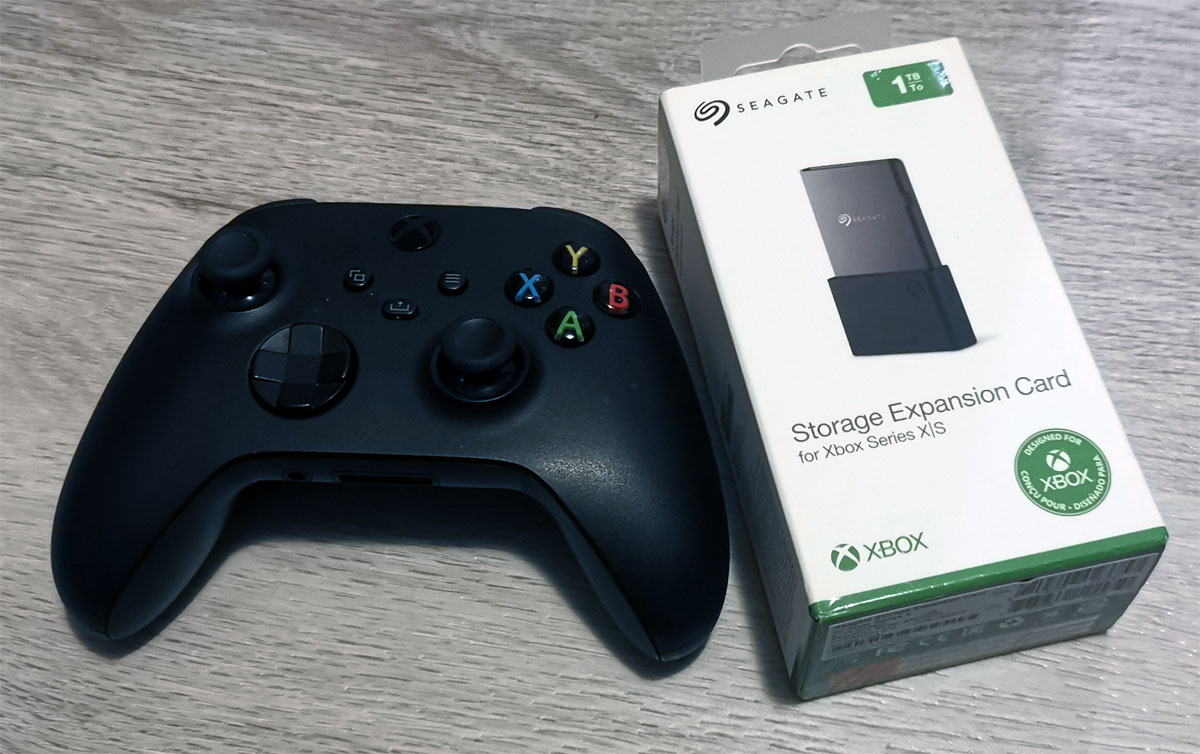 Box Contents
Seagate Storage Expansion Card for Xbox Series X|S
Protective Cover (for storage / transport)
Quick Start Guide
Unboxing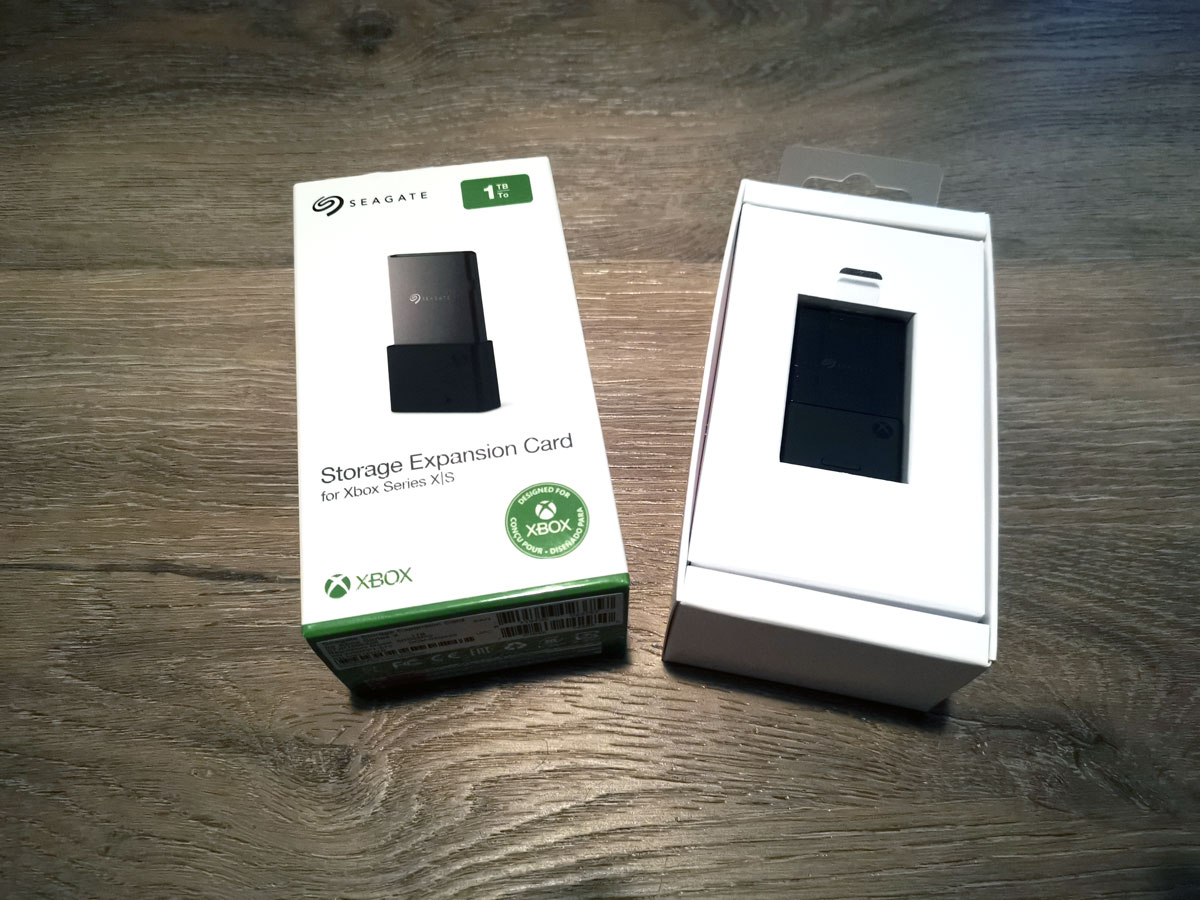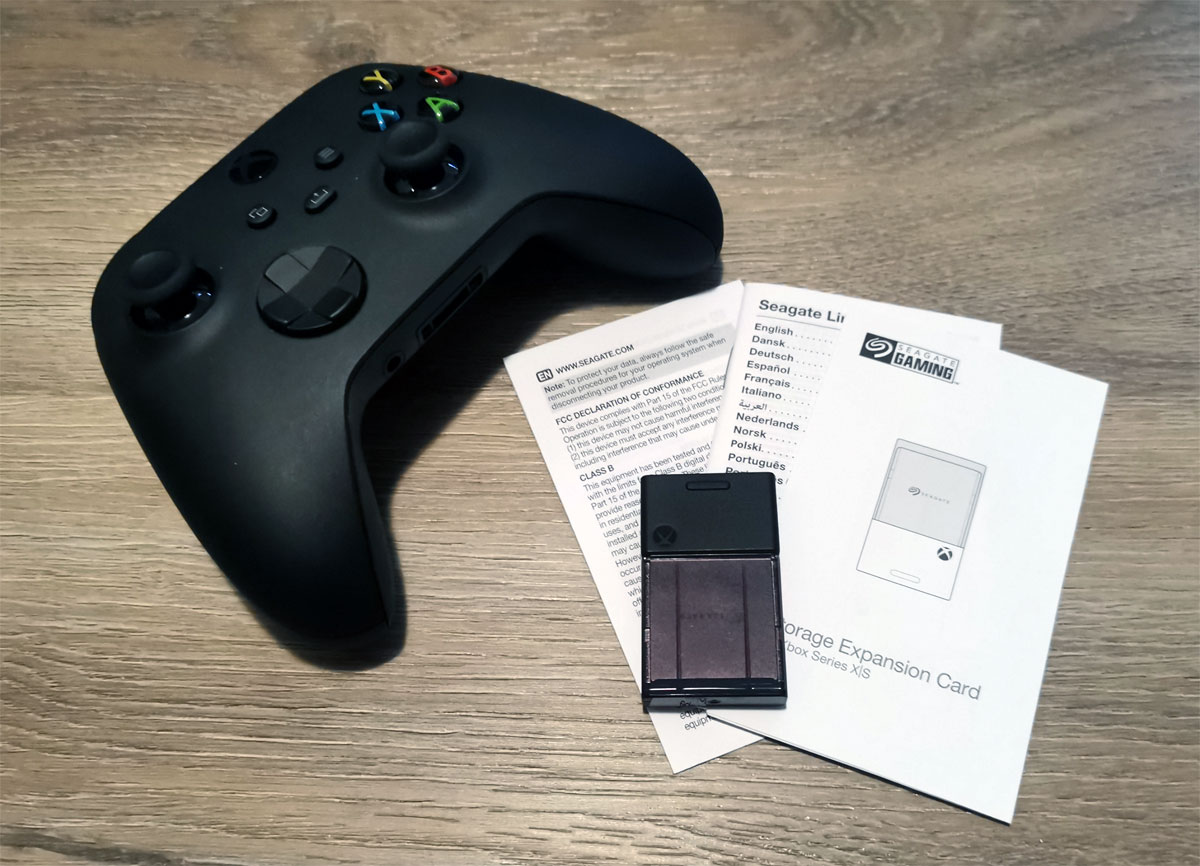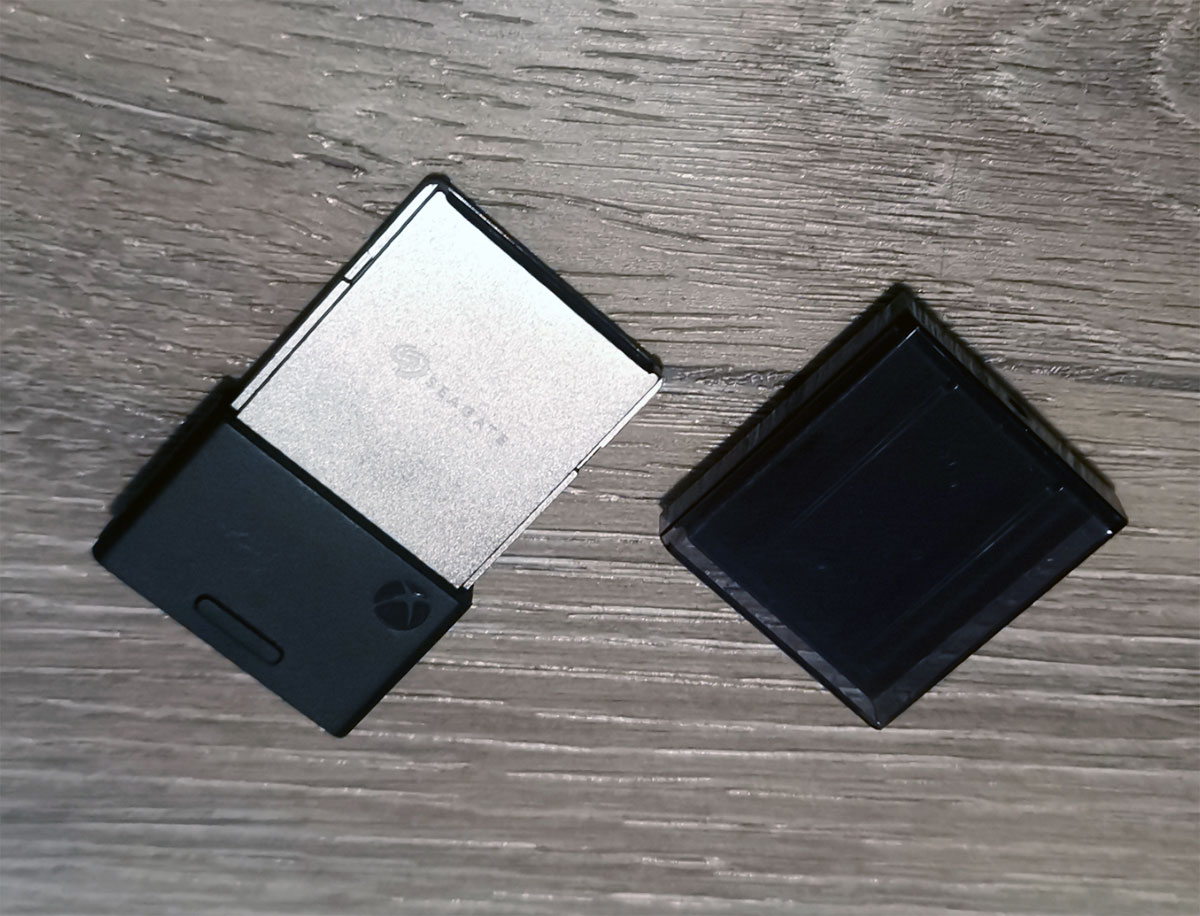 Installation
The installation process of the Seagate Storage Expansion Card for Xbox Series X|S is just as easy as plugging in an external USB drive into this next-gen console. All you need to do is insert the card into the back of the Xbox Series X until it clicks in (there is about a 2cm overhang) and then restart your console if it is not turned off. Once you turn your console on, it will be ready to use.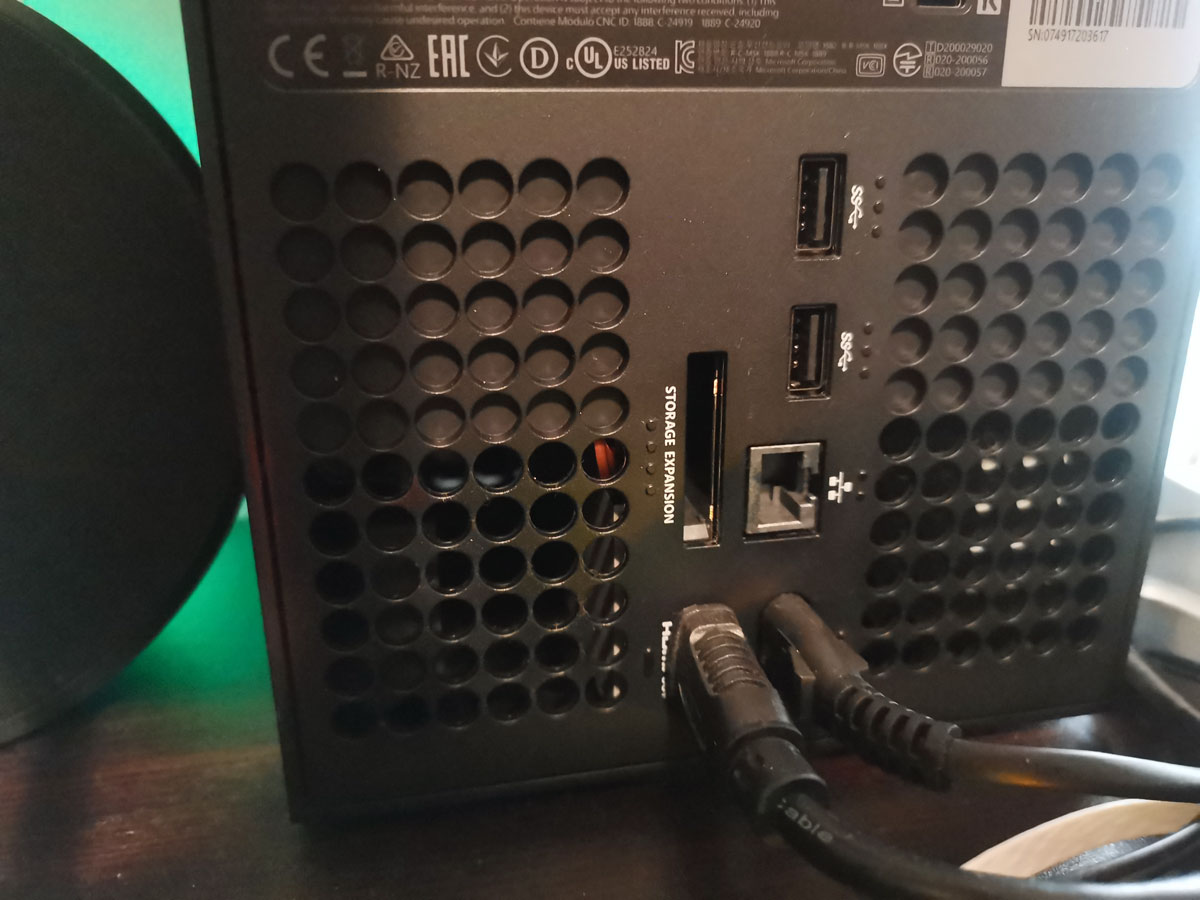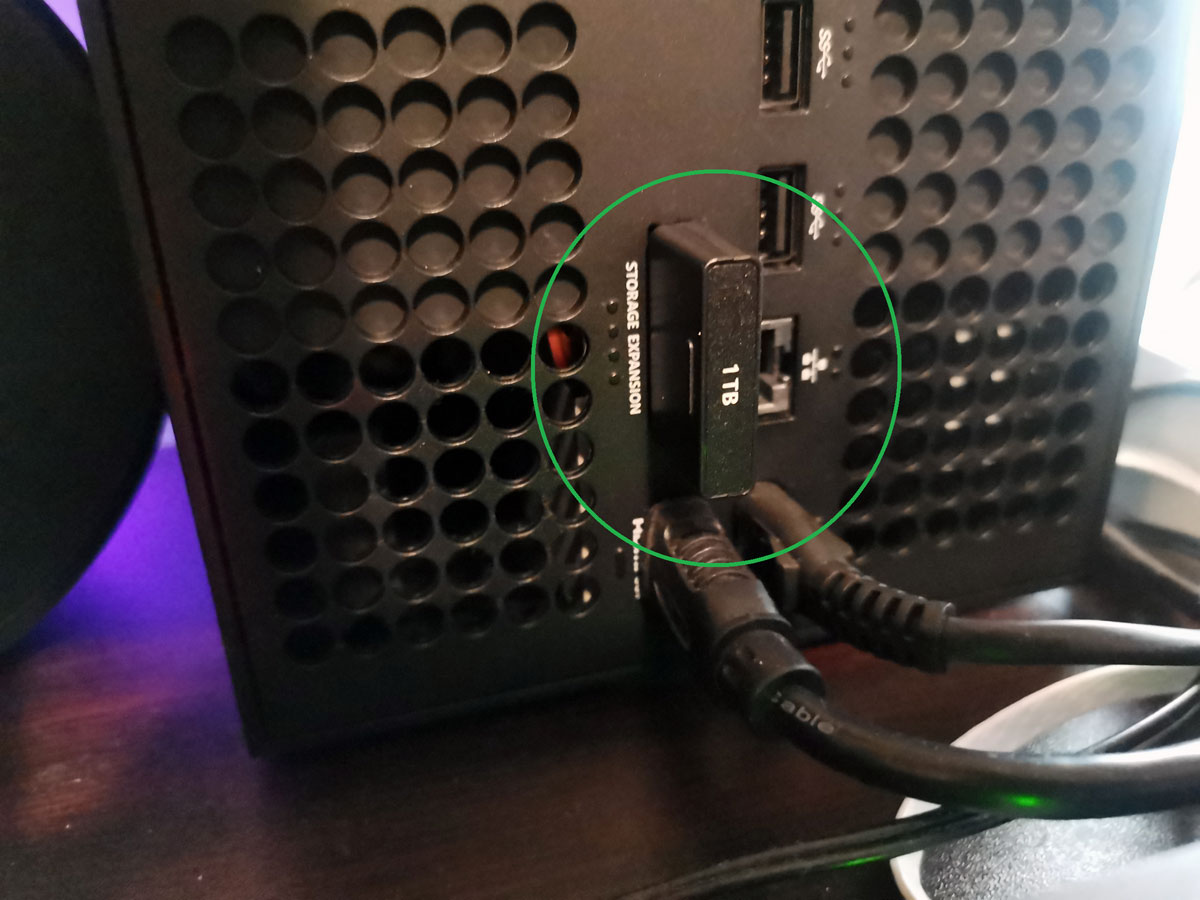 To check if it has been recognised by your Xbox Series X console, you just go to settings and then click on storage, settings and select storage again. If it is installed correctly, you will see an additional storage option on your console like the screen below;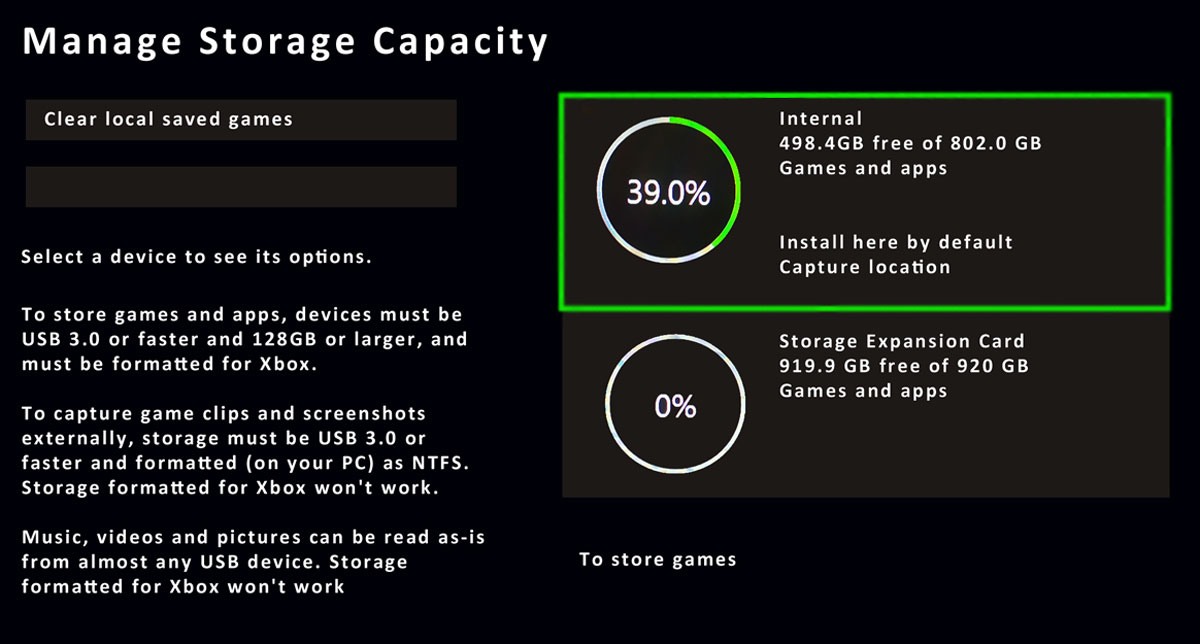 By selecting the "Storage Expansion Card", it will give you the following options;
    View contents
    Install here by default
    Move or copy
    Uninstall things
    Rename
    Format
    Set as capture location
Another highlight of the card is that once it is installed, you will forget about it as you can happily play games and access a whole wealth of multimedia content. It's also just as fast as the Xbox NVMe SSD so you won't notice any speed issues, just performance all the way.
Final Thoughts?
With the recent price drop, it's now the perfect time to upgrade your Xbox Series X or S storage with the Seagate Storage Expansion Card. Best of all, installation is almost non-existent and once installed, your next-gen console will have received a much needed storage boost!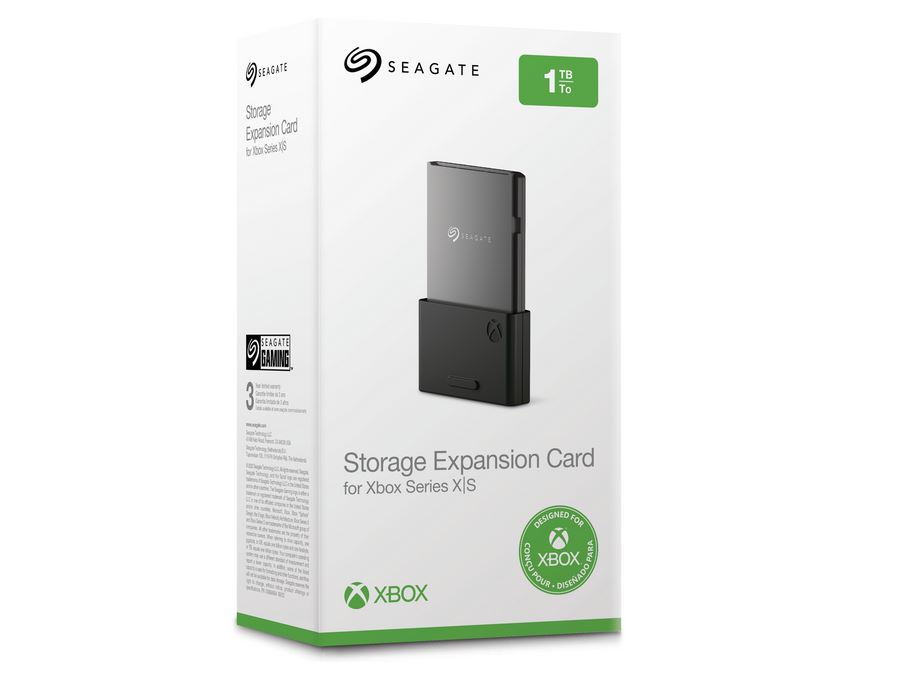 Key features of the Seagate Storage Expansion Card for Xbox Series X|S
Add up to 2TB of peak performance storage to Xbox Series X or S without sacrificing performance
Compatible with the Xbox Velocity Architecture – providing faster load times, richer environments and more immersive gameplay
Replicates the performance of the Xbox Velocity Architecture when playing games that have been optimised for Xbox Series X
Quick resume. Gamers can switch between multiple titles in seconds from either the internal SSD or the expansion card
Easy plug in and play, or remove the card and take games on-the-go
For more information about the Seagate Storage Expansion Card for Xbox Series X|S, visit: https://www.seagate.com/au/en/products/gaming-drives/xbox-gaming/storage-expansion-for-xbox-series-x/